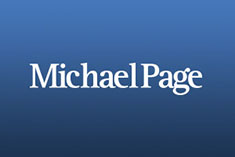 This article was also authored by Vid Gunapala and Lalita Mosorin.
The tough war on technology talent
Speak to anyone in the IT industry and you will come across two buzzwords: big data and cloud computing. In the area of big data, firms are investing heavily in understanding their customers, markets and even staff. In cloud computing, they are investing in increasing the mobility of their workforce and lowering overall infrastructure costs.
The trends associated with these areas have led to the acceptance of the fact that an advanced understanding of internet, mobile and open-source technologies are an extremely sought-after skill set.
Skills shortage
While investments in big data and cloud computing can save money and lead to new revenue streams, firms in Japan have struggled to find local talent with working knowledge or hands-on experience of these technologies.
The most common approach taken by foreign capitalised firms in the face of this shortage has been to lower the required level of English. However, the approach has not addressed the underlying problem within Japan's IT industry—the misunderstanding between "talent shortage" and "skills shortage".
A skills shortage exists because few individuals have the skills required to work with the most cutting-edge technologies. Lowering English language requirements, therefore, does not help the issue.
There is a greater skills shortage in IT in Japan than in many other countries, in part due to the fact that computer science is a relatively new field of study, on which only a handful of schools focus. In addition, most documentation for modern technology and practices is available only in English.
This is true even for the Ruby programming language, invented by a Japanese computer scientist. By lowering the English requirement for a role involving the most modern technology, the issue of the lack of professionals with such skills is not resolved.
Impact on Japan businesses
Firms clearly see the value of bringing in talent with the right technical skills. However, inflexibility towards language and cultural requirements has led to difficulty in hiring for positions requiring such skills, leaving many Japanese and foreign capitalised firms at a competitive disadvantage.
In industries in the pharmaceutical, retail, manufacturing and financial services sectors, firms are actively searching for candidates with the necessary skill sets, but are unable to identify enough local talent to make a positive difference to their businesses.
Consequently, hiring processes are relatively long, with a lack of momentum. Ultimately the best candidates lose interest. This wait-for-the-right-person approach is leading to businesses lagging behind their counterparts in other regional centres, or indeed their competitors in Japan, who are utilising more flexible approaches.
One result is that global businesses are sending more of their technologies to overseas bases, where professionals with the right technical skills are available. Such off-shoring was initially mainly conducted as a means of lowering costs, but now also occurs because the right talent is not available in Japan.
Often, despite extended searches, leading regional decision-makers shift vacancies offshore or hire expat talent to fill Japan-based positions at a higher cost than had they hired locally.
Solutions
While Japan recruitment costs can seem above global norms, in reality they are in line with supply and demand.
Many Japanese firms are often willing to pay higher for the right professionals to find top-tier talent with modern skill sets, regardless of language ability; we have seen some willing to pay 50–100% of a candidate's annual salary.
In many cases, these Japanese firms have been hiring non-Japanese-speaking engineers at these rates, knowing first-hand that top IT talent is hard to find. Japanese clients are well aware that the Japanese-speaking talent pool is limited, the turnover rate at top firms is very low, and they need to become more global, rather than more local.
If foreign firms hope to win the battle for talent in Japan, they need to open up to the idea of lowering Japanese language requirements rather than English requirements. The most progressive and forward-thinking Japanese firms have already done so, and are continuing to grow.
The increasing internationalisation of many Japanese firms mean the trend is likely to continue. Both local and foreign-capitalised firms will need to show greater flexibility and openness to maintain, or indeed claw back, a competitive technological advantage.