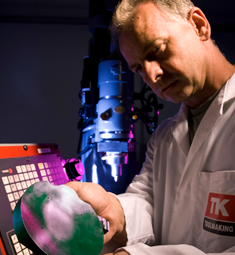 A UK supplier of high-tech space kit has been chosen to work on a Japanese space programme, the London Press Service reported on 27 November.
Thomas Keating Ltd, based in south-east England, will observe trace gases in the upper atmosphere from space in the Japanese Experiment Module/Superconducting Submillimeter-Wave Limb-Emission Sounder project.
The firm, set up in the 1780s to make flea powder, now designs and manufactures scientific instruments used in astronomy, cosmology, atmospheric remote sensing, as well as electron spin resonance that helps engineers develop controlled nuclear fusion.
The firm has been recognised for its success and received a Queen's Award for Enterprise: International Trade 2012.