Close learning community for global families of all faiths
Faith, intellect, awareness, community and growth are the values-based learning goals of an education at the International School of the Sacred Heart (ISSH). A member of the worldwide network of the schools of the Society of the Sacred Heart, ISSH is a learning community that warmly welcomes international families of all faiths and prepares students for the 21st century. We celebrated our centennial in 2008 and have a proud history of serving the English-speaking community in Tokyo. Our students, faculty and families form lifelong connections that transcend the international mobility of our community members. The size of the school community provides a respectful and warm atmosphere where every student can achieve their full potential.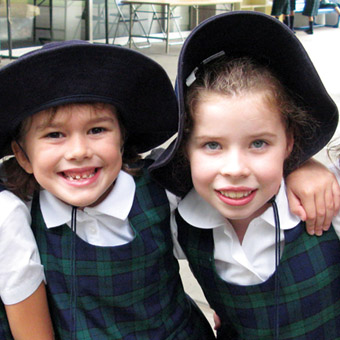 We take great pride in the quality of our academically rigorous, values-driven programme. Enquiry and investigation form the basis of a technology-rich and challenging learning environment. The ISSH curriculum is tailor-made to meet the needs of our student community, and is continually being broadened to include current best practices from around the world. In the junior school, the curriculum is enriched with units from the International Primary Curriculum, while in grades 11 and 12 students are challenged to achieve excellence by preparing for examinations in the Advanced Placement programme.
ISSH is centrally located on an expansive campus that forms a green oasis in the heart of Tokyo, a three-minute walk from Hiroo subway station. In 2010, the school embarked on an exciting redevelopment project, scheduled for completion in October 2011. A purpose-built kindergarten and junior school—including library, art studio, music room and state-of-the-art gymnasium—have been designed to meet the needs of future generations of Sacred Heart students. The spacious playground provides a place where children can play freely and safely.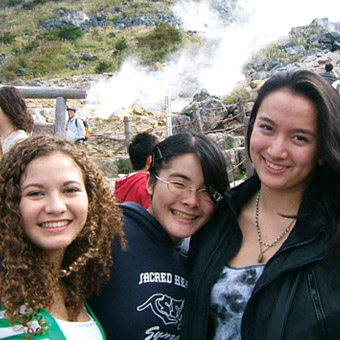 Accredited by the Western Association of Schools and Colleges (WASC) and the Council of International Schools (CIS), ISSH has a co-educational kindergarten, while grades 1 to 12 are for girls only. We are especially proud of the success of our alumnae who have furthered their education at top-notch universities around the world.
A graduate from the ISSH class of 1998, who has a PhD in cell biology from Yale University, said: "Sacred Heart has shaped me into the person I am today. It taught me the importance of academic pursuit and never ceased to nurture my intellectual curiosity, all the while in an environment that emphasised the development of my character, defined by integrity and respect for everyone and all cultures. The teachers dedicated themselves to excellent mentorship and instilled in me a great sense of confidence. I believe I am able to tackle the world with this self-confidence and am well-equipped to take on life's challenges". Parents who want a dynamic and fulfilling future for their daughters are welcome to contact the school for a campus tour.