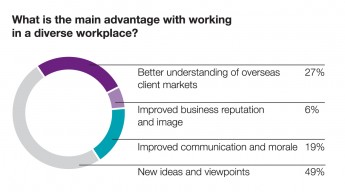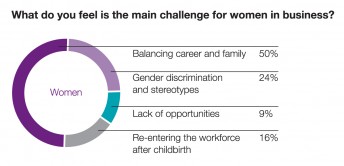 Diversity in the workplace has become an authentic tool to drive business growth in Japan.
Japan Inc., as the Japanese corporate world is known by many, is globalising at a rapid pace. With increasingly more firms expanding into foreign markets, the addition of women and foreigners to organisations means new ideas and viewpoints are permeating boardrooms—providing a competitive advantage through a stronger understanding of the markets.
There has been an increase in the number of Japanese firms hiring globally savvy professionals to work with businesses worldwide. Yet, Tokyo is at a disadvantage compared with the regional hubs of Singapore and Hong Kong in terms of sourcing these workers. This is because, although English is becoming more widely used in the workplace, domestic business still requires near-native-level Japanese.
Despite Japan's highly educated and experienced talent pool, only a limited number of these professionals are able to use English effectively to communicate in a global workplace. Based on the results of the Test of English as a Foreign Language (TOEFL), Japan ranks 27th in Asia for the standardised business English fluency exam—just ahead of Laos, Tajikistan and Cambodia. This shows that not only is it difficult to import the bilingual people needed for global business, but there is a lack of local bilingual employees.
To counter the problem, many firms are seeking employees from beyond the conventional pool of Japanese males, and are sourcing individuals from a traditionally untapped group: women.
While traditionally in Japan only a small proportion of the female workforce has acquired senior positions, currently there seems to be a growing appreciation of diversity. In a poll that Robert Walters conducted recently, 58% of the respondents said they believe a diverse workplace would influence their decision to join a firm, while only 37% said they feel their organisations are doing enough to encourage diversity.
This disconnect represents an opportunity for firms wishing to attract global talent. By fostering an environment that promotes diversity and equality, firms are hiring professionals on the basis of their qualifications, thereby favourably positioning themselves to attract potential employees.
Realistically, implementing a policy of diversity is challenging, especially if a workplace is male-dominated. Due to social influences and the pressures of work, women often must choose between a career and having a family. Thus, substantial numbers of qualified, global-minded women drop out of the workforce.
Further intensifying the issues surrounding diversity is the perception that females are less employable after having had children, which deters qualified females from returning to work. Many mothers have adapted by joining firms that offer flexitime or accepted professional contract positions. Both alternatives allow them to better manage their schedules.
Were the barriers eliminated, firms would be able to draw from a much larger pool of potential employees, and acquire qualified, experienced individuals as they prepare for globalisation.