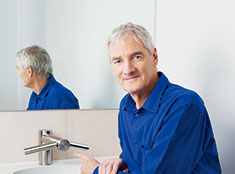 Dyson Ltd. is banking on success for its Airblade range of sink fixtures in the Japanese market, the Daily Express's express.co.uk website reported on 9 April.
Chief Executive Officer Max Conze said, "We're taking Dyson into Japanese washrooms. We hope to fuel our rapid growth across Asia".
The Airblade models include the Tap device, which is capable of both washing and drying hands at the sink in a mere 12 seconds. Tap is already sold in 68 countries.
Conze added that the model would fit well in Japan, where 73% of people have high-tech toilets.