Hailing from a range of industries, with experience across manufacturing, sport, consulting, government, education and media, the judges of this year's British Business Awards (BBA) are certainly a diverse team.
They will be using their specialist experience to decide which members and firms of the British Chamber of Commerce in Japan (BCCJ) should receive the prestigious accolades. And, with the nominations currently flowing into the BCCJ office reportedly being of an extremely high standard, the decision-making will be a challenge.
As nominations will close on 30 October, there is still an opportunity to nominate those who have made a lasting and positive impact on UK–Japan relations over the past year. The six BBA categories are: Company of the Year; Entrepreneur of the Year; UK–Japan Partnership; Community Contribution; Innovation; and Person of the Year.
As the BBA judges get ready for the task, BCCJ ACUMEN asked them each five questions:
What will you be looking for in nominations?
What advice can you give nominees about presenting?
 Which three words would you use to describe the ideal candidates?
Why do you think you were asked to be a judge?
What do you anticipate will be the hardest part of this task?
---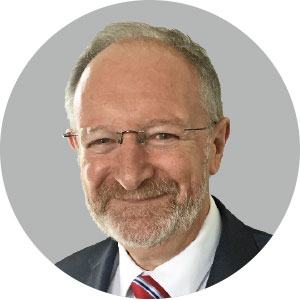 Brian Christian, principal, The British School in Japan
I will be looking for evidence that the nominee values and invests in its people, encourages imagination and creativity, and adopts an ethical approach to business.
I want to hear a genuine, authentic voice: be simple, direct and honest.
Caring, creative, ambitious
The British School in Tokyo has been fortunate to win awards—including Company of the Year—in the last two years.
Every nominee will wish they had the opportunity to detail their achievements more fully. Choosing between so many deserving contenders on the basis of a snapshot is not going to be easy.
---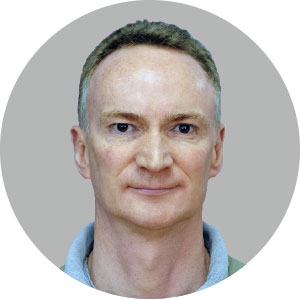 Chris Heffer, director of UK Trade & Investment, British Embassy Tokyo
I am looking for a story that contains insight and impact. For example, what drove production, how was it capitalised on, or what opportunity was spotted? And how was it successful?
Tell a story in the way that feels natural to you—don't just start at the beginning and bring us up-to-date. Why not start with something that gets to the heart of your key point?
Passionate, thoughtful, brave
My predecessor, Sue Kinoshita, did this and so I am delighted to follow in her footsteps. I'm passionate about us being able to showcase, bring together, and build on, the best of British innovation.
I am aware that I might have to keep good relations with a lot of disappointed people . . .
---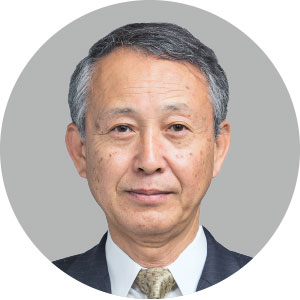 Masahiro Ibi, managing executive officer, Kawasaki Heavy Industries, Ltd.
I will be looking for not only an achievement, but also the process undertaken to get there and how nominees have formed trustworthy relationships in Japan.
The nominees' approach should be simple and easy to understand, but also show they have prepared well for the questions posed.
Teamwork, sustainability, exciting
Perhaps it is because I am a representative of a Japanese firm that has a long history of business relations with a British firm.
I'm sure that each nominee has good points. To prioritise those good points and select those to receive first prize in their respective categories will be a really hard job.
---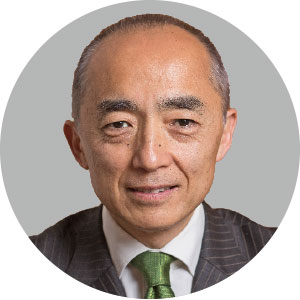 Yuuichiro Nakajima, managing director, Crimson Phoenix Limited
Nominees will have to show their contributions to UK–Japan ties over the past year, as well as their skills and passion. Originality of thought and approach are a bonus.
Present your story in words I understand. Tell me, clearly and concisely, what added value you have provided through your products or services that nobody else has.
Focused, energetic, creative
Perhaps it is because I have spent half of my working life in the UK and the other half in Japan. During this time I have analysed and worked with firms and business people from both countries.
I am hoping that the job will be impossibly difficult, with many top quality nominees from among whom to choose winners.
---
Mariko Oi, reporter, BBC News
For the categories of Entrepreneur of the Year and Innovation, I will be keen to find out why the business was set up and from where the idea came.
Pretend you are talking to your best friend or grandmother: with passion, but without industry-specific jargon.
Passionate, innovative, inspiring
I am very honoured to be given the opportunity, which may be because of my position as the only Japanese reporter for the BBC covering business news across Asia and especially in Japan.
This is my first time being a judge, so I am not really sure what to expect, but I am very much looking forward to it.
---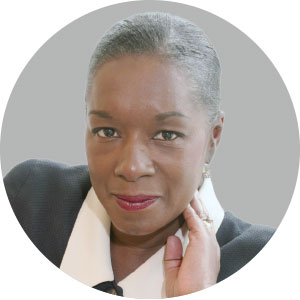 Jean Tomlin OBE, chief executive, Tomlin&Co. Limited
Nominees should be strong leaders and role models who foster a sense of collaboration, showing evidence of the improvements they have made.
Be confident. Provide clear and succinct answers detailing why you are worthy, what distinguishes you, and how what you achieved can be shared and adopted by others.
Accountable, role model, inclusive
I spoke at a BCCJ event about the London 2012 Olympic and Paralympic Games. There was a connection between what the BCCJ want and the values and objectives of my organisation.
Trying to choose from among strong nominees will undoubtedly be a challenge. It will also be hard to gauge the impact of their leadership on their organisation or others.