What it takes to be a winner
As the judges of this year's British Business Awards (BBA) get ready to consider the nominations with which the British Chamber of Commerce in Japan (BCCJ) have already been inundated, BCCJ ACUMEN asked them for their insights into the judging process.
Specialists from a range of industries including communications, government, non-profit, finance and recruitment, the five panellists will be choosing which members and firms deserve to be honoured for their contribution to business and community relations over the past year.
BBA winners will receive their prestigious accolade from British Ambassador to Japan Tim Hitchens CMG LVO at a special UK–Japan gala at the Hilton Tokyo, Shinjuku on 14 November.
With nominations closing on 30 October, there is still time to put forward the names of deserving BCCJ members and firms for one of the six BBA categories: Company of the Year; Entrepreneur of the Year; UK–Japan Partnership; Community Contribution; New Market Entrant; and Person of the Year.
The judges agree that the scope of the categories and talent within the BCCJ means their task will not be an easy one. BCCJ ACUMEN asked them each five questions:
1. What will you be looking for in nominations?
2. What advice can you give nominees about presenting?
3. Which three words would you use to describe the ideal candidates?
4. Why do you think you were asked to be a judge?
5. What do you anticipate will be the hardest part of this task?

Philippe Fauchet
President
GlaxoSmithKline Japan
1. I will be looking for authenticity first, originality when relevant, and nominees who have made a distinctive contribution to society and business. People and businesses providing inspiration as role models, and with an ethical mindset, are also high up among my priorities.
2. Be yourself, be clear, and depict your competitive advantage and recent achievements. Share your vision and how you inspire others.
3. Innovative, inspired, empathetic
4. It may be because my firm received the BBA Company of the Year award in 2012, or due to my long business experience, both in Japan and other countries. Or, with me being French … to bring greater diversity to the panel.
5. Making a sincere and fair selection from many good propositions that certainly will not be easily comparable will be a challenge.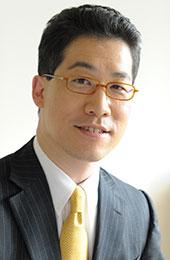 William Saito
Special advisor to the Cabinet Office
Government of Japan
1. I will be looking for the value the firm or individual offers, as well as their sustainability, scalability, team composition and innovativeness.
2. Presenting well is important and answering the questions is key. If someone outside your firm or not directly related to your industry cannot understand what you are trying to convey, your ideas are probably not fully baked yet, either in presentation quality or as a business model.
3. Passion, vision, teamwork
4. I don't know the one specific reason, but it could be because I have judged over 12,000 firms in 47 countries over the past 10 years.
5. The top winner is usually easy to select as they stand out for whatever reason. However, selecting 2nd- and 3rd-place winners is always difficult in this type of competition.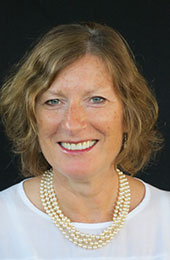 Sue Hunt
Global ambassador
Flourish
1. I will be looking for exciting and creative ventures that make a difference and demonstrate that success can be delivered by adopting diverse and sustainable leadership.
2. Keep it simple, be clear and engaging but back up your statements with statistics and evidence of successful delivery.
3. Impactful, sustainable, exciting
4. I am really excited about being given the opportunity. I like to think I am versatile, as I have had a very wide range of experiences during my career across businesses, industries and cultures. I am a chartered accountant with 20 years of experience in global investment banking with The Goldman Sachs Group, Inc., leading to my dream job in relation to London 2012, and I am now on the board of Impact International.
5. I expect there will be lots of top quality candidates, the competition will be intense, and that we will want to give them all the top accolade.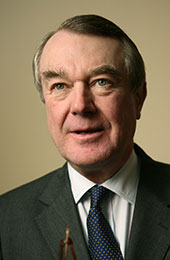 Richard Boggis-Rolfe
Chairman
Odgers Berndtson
1. Above all, I will look for businesses that have found a way to create distinctively Anglo–Japanese opportunities.
Winners should not simply be marketing British products or services in Japan, or vice-versa: they will have found a way to create value out of a novel combination of Japanese and British know-how, culture, aspirations, techniques and/or markets.
2. A slick presentation may be necessary, but is certainly not enough. Entrants must communicate real passion to succeed, as well as creative ideas and well thought through plans that demonstrate their ideas can be turned into effective action.
3. I would invest.
4. Literally, nothing is more important than a business's leaders. Everything flows from the top: culture, values, strategy and results. Perhaps I was chosen because my business is in picking leaders.
5. Comparing apples with pears will be a challenge. Also, judging leadership, and thus the likelihood of success, without meeting the leaders is likely to be difficult.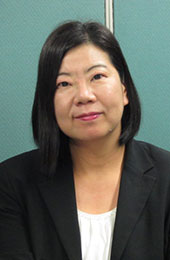 Keiko Akaho
Section editor
Nikkan Kogyo Shimbun
1. Particularly in the Entrepreneur of the Year category, I will look for business owners of venture firms in Japan who are trying to expand operations. Any field the nominee is working in is fine; what I am looking for is someone who has set up a business model that, up until now, has not existed.
2. Explaining clearly why you decided to tackle the work you do is crucial. Nominees should also explain its impact and influence on other businesses and the wider society.
3. Decisive, honest, fair
4 As a reporter with the Nikkan Kogyo Shimbun, I have over 20 years of experience in a variety of fields, including in the electronics, telecommunications, food and textile industries. As part of my work, I have conducted interviews of top executives in these fields.
5. I am grateful for the opportunity to see the issues that people from various industries are tackling. As this is my first time to be a judge in such a competition, I feel a great responsibility, but I am also really looking forward to the experience.