Signs of reduced time to market, resources allocation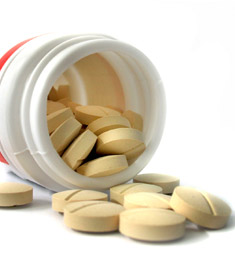 First of all, we would like to offer our deepest condolences to the people and regions affected by the 11 March earthquake and subsequent incidents in the north-east of Japan and neighbouring areas. The pharmaceutical industry in general, and our firm in particular, are monitoring recovery efforts and focusing on ensuring the continuity of the healthcare system and drug deliveries despite current circumstances.
Japan has a sophisticated healthcare system that provides quality, universal healthcare at reasonable cost. The pharmaceuticals industry plays an important role in the system, and Japan is now the world's second-largest prescription pharmaceuticals market after the US. In 2010, the Japanese market was worth ¥8.9 trillion, representing some 10% of the global market.
The role of global pharmaceutical manufacturers in the domestic market is increasing and, although we do not have figures for all UK firms, according to the European Federation of Pharmaceutical Industries and Associations (EFPIA), nearly 25% of the drugs used in Japan come from EFPIA member firms, while almost 30% of the drugs approved by Japan between 2007 and 2009 for domestic use originated in member firms. GSK alone has obtained more than 60 approvals over the past 10 years, which is a record for any maker in Japan.
The Japanese environment for drug development continues to improve. Thus, as a result of the new drug pricing scheme introduced in 2010, we expect to see a reduced time to market for products already approved overseas—the so-called drug lag—and the allocation of more resources to drug development.
Moreover, as a result of the emphasis on disease prevention, more resources are being allocated to areas such as vaccines and diagnostics that, in the future, are expected to play a much bigger role in the domestic healthcare system.
Although the industry was quick to respond to the 11 March crisis, there remain hundreds of thousands of disaster survivors unable to receive the same level of medical service as they had enjoyed before 11 March.
In addition to medication for conditions such as bacterial infections and the so-called economy class syndrome resulting from current living conditions, many individuals have developed depression and mental disorders as a result of spending extended periods in refuge shelters. But, as the wreckage left behind by the tsunami dries and temperatures rise, the risk of infection and respiratory disorders caused by dust are also expected to increase.
Ways must be found to overcome these problems by working closely with medical institutions, as well as those medical and non-medical support groups in the region that have relevant information regarding the items needed, as GSK has been undertaking over the last few weeks.