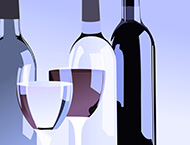 A study has ranked London and Tokyo as the second and fifth most fun cities in the world, The Daily Mail reported on 12 November.
The Ultimate Fun City Ranking, by www.getyourguide.com, examined 18,000 cities worldwide on the basis of the quality of their restaurants, bars, adult entertainment, museums and shopping, as well as on the cost of a beer and time of last orders in pubs and clubs.
In specific categories, London lifted the title of best for clubbing and concerts, while Tokyo is considered to have the top bars and shopping in the world.