One of the first Japanese lawyers to become a barrister in the UK was Masujima Rokuichiro. He entered the Honourable Society of the Middle Temple, in London, in 1881 and returned to Japan in 1885 as a qualified barrister. Together with colleagues, he soon set up The English Law College, which became Chuo University. The Chuo Law School, in Ichigaya, is the direct training centre from that original focus, and the relationship between Chuo and Middle Temple has remained close.
Masujima provided immense service in the late 1800s and early 1900s to diplomat and renowned Japanologist Sir Ernest Satow and the British Legation. He also fostered much of the adversarial approach in the Japanese courtrooms of the time.
UK experience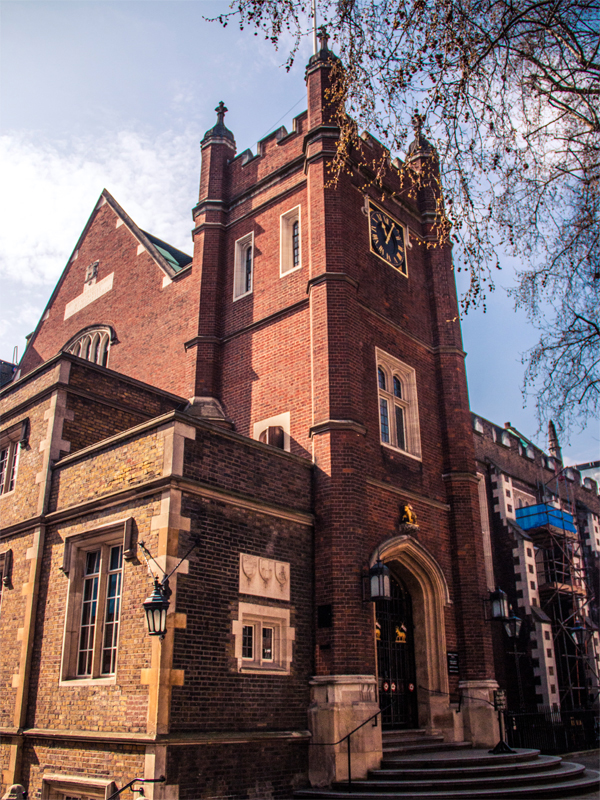 Since 2017, Chuo has been actively working with Middle Temple—first by providing a Legal Forum here in Tokyo. This focuses on the internationali­sation of the Japanese courtroom lawyer and the live advocacy that is essential to the client.
By developing this long-standing friendship further, Chuo Law School is sending a small party of elite students to London this month to attend a specially prepared week-long law course at Middle Temple. It will focus on criminal practice and be taught by a number of Queen's Counsels of the Middle Temple. The programme is whole-heartedly supported by the Director of Education at Middle Temple, Christa Richmond, and the Dean of the Chuo Law School at Chuo University, Ryo Ogiso.
Unique opportunity
Asked recently for his opinion of the collaboration, Ogiso said: "We really are delighted to be able to send our students to Middle Temple like this. It is a journey back to our roots, but for the students it is an invitation to their future as advocates not just here in Japan, but overseas as well. We want to show­case our most adventurous students and hope that private firms and law practices—Japanese and international—will see the benefits for the students and join us in the future by helping us sponsor as many students as possible to access this unique opportunity on an annual basis".
---