At The British School in Tokyo (BST), students often attain outstanding exami­na­tion results and go on to study at some of the finest universities in the world. But there is so much more to school life than examinations.
One of the first questions that I am usually asked by prospective parents is about the quality of our examination results and where students end up after life at BST. I am always very pleased to talk, albeit briefly, about our stellar performances. This past summer, for example, more than one-third of the results for our 16-year-olds at IGCSE were the highest possible grades, and well over half of our A-level results for 18-year-olds were in the top drawer. We also have alumni currently studying at the University of Cambridge, Imperial College London, the University of Tokyo, the University of British Columbia, New York University and other laudable institutions around the world.
However, I swiftly move on to talk about other matters. Not that we take such results for granted—they are the product of highly dedicated staff and very focused students—but we do our very best to expose students to so many aspects of life, so that they are well-rounded global citizens ready to face the world beyond school.
Service matters
A simple way to judge the priorities of any institu­tion is to look at where they place their resources, be they in finance, time or deployment of personnel. We dedicate a great deal to life beyond the typical curriculum and classrooms—more than many schools that you will ever find. Beyond the great commitment to sport, music, art and drama that has become somewhat expected as standard—and is seen in all international schools—all our students, without exception, are involved in a vast range of societies and service programs both locally and internationally.
They also experience at least two residential trips of four to five days each year to numerous locations in the great outdoors far from the concrete jungle of Sangenjaya. We value service to others and try to instil in the students that such service matters. For example, all our 15-years-olds take part in a weekly programme in which they:
Teach younger children English
Work at an allotment
Volunteer in retirement homes
Assist the homeless
Care for people with disabilities
Devote time to animal shelters
Take part in other altruistic activities
They go on expeditions to extraordinary places, such as a remote village in Cambodia where we raised funds to build—and now support—a new school. We also support and often visit a community in Tohoku called Moriumius, which is still recovering from the Great East Japan Earthquake and Tsunami of 11 March, 2011. Also, the Duke of Edinburgh's Award youth programme has grown considerably in recent years, and our students collect gold honours annually.
So much more
I could likely fill a whole edition of ACUMEN with further tales of our work relating to award-winning programmes for the Rugby World Cup 2019 and the Tokyo 2020 Olympic and Paralympic Games, as well as student-led eco initiatives and partnerships in the local community.
I am now in my sixth year here and I am still inspired every day by the opportunities our students have, how they grasp them and how staff and parents support us so positively. This really is a very special place, and I would be more than happy to show you how and why, should you wish to visit us.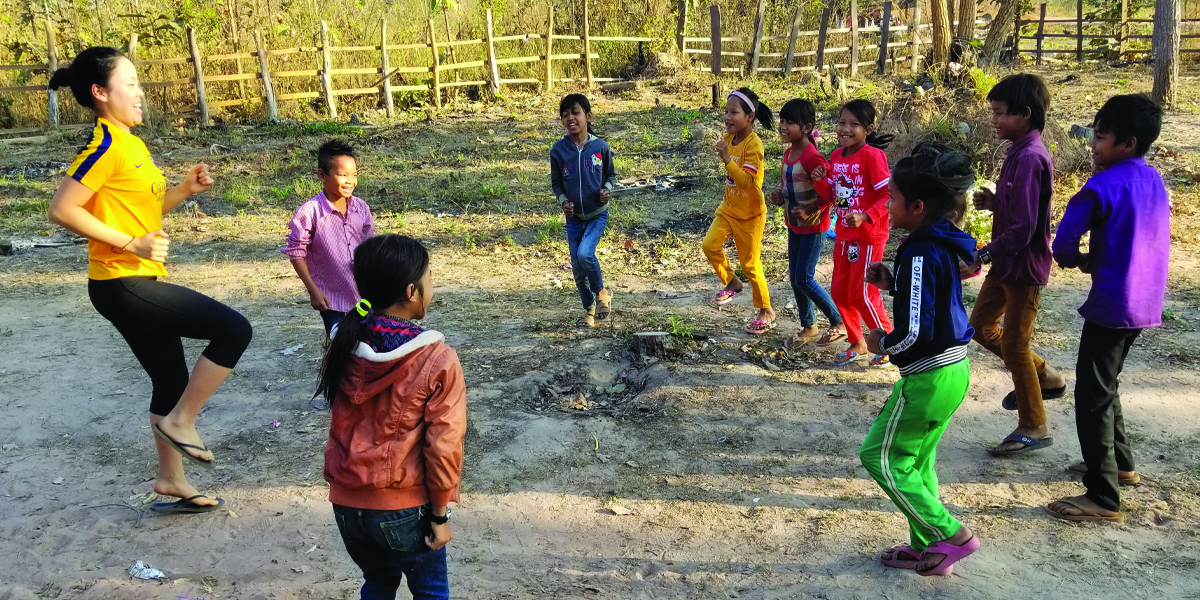 ---