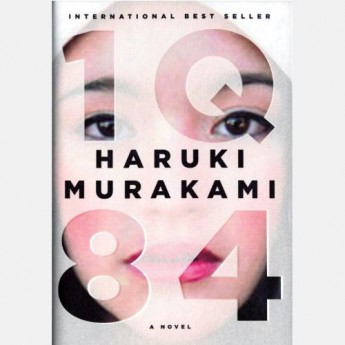 London bookshops had opened their doors at midnight to sell Haruki Murakami's latest novel, newspapers around the world reported on 17 October. 1Q84 was released in Japanese two years ago, when its first print run sold out in just one day. The book is now one of the Amazon top 20 titles.
"The last time we did this was for Harry Potter", said Miriam Robinson of Foyles, one of the London bookshops that opened at midnight for the launch.
The 1,600-page book is set in an alternative 1984. A male novelist and a female serial killer, who live in parallel universes, search for each other as the story jumps between the two worlds.
"There really isn't anyone like him right now; he is completely different", said a spokesperson for a Waterstone's bookshop in central London.