BBC Buys NHK Cables
The Japan Broadcasting Corp. (NHK) has supplied the BBC with ultra-high definition cables to broadcast the Olympics, the British broadcaster reported on 17 July.
Developed by NHK, the Super Hi-Vision video technology (16 times the quality of HDTV) will link the BBC and Olympic Park by 6.5km of optic fibre cables.
The London Olympics is the first time an event has been broadcast live using 3D TV, the images captured by 33 "true 3D" cameras. This technology will be used to screen the opening and closing ceremonies, as well as the men's 100m final.
New Games Website
Panasonic Corporation has released a new website in celebration of the London Olympics, according to a 23 July press release.
As the Official Worldwide Olympic Partner for the London 2012 Olympic Games, the firm has released its "run@london" simulated running experience in Japanese, English, Spanish, Portuguese and German.
The marathon course starts at The Mall and passes popular London landmarks Trafalgar Square, St. Paul's Cathedral, Guildhall, Tower Bridge and Big Ben.
One can enjoy a virtual-reality view of each landmark and take 360-degree photographs, which can be shared on social networking sites. A certificate is issued on completion of the course.
TV Sales Down Despite Games
The London Olympics has failed to increase sales of consumer electronics in Japan, reported British media in late June.
In February, analysts predicted a ¥460bn boost in electronic consumer spending, since Olympic events were to be broadcast late at night, when consumption of electricity, food and drinks is traditionally greater.
However, only some 409,000 television sets had been sold in Japan as of May—a year-on-year decrease of 46.2% and the lowest figure since January 2007. The decline was partly due to the country's switchover to digital TV in July 2011.
Blu-ray and hard-disc sales that also had been expected to increase were down 66.3% year-on-year.
Olympics-related advertising in shops and during the countdown to the opening ceremony did nothing to boost sales; TV buyers were more interested in the eco credentials and 'smart' functionality of sets than in programmes they might see.
Food Sales Rise
Waitrose exports to Japan have risen, reflecting increased interest in British food resulting from the Diamond Jubilee and Olympics, The Independent reported on 1 July.
Japan is the UK supermarket's first overseas market and has stocked the UK maker's products for 15 years. The items are sold mainly in Peacock and Seicomart shops.
Driven by demand for traditional British food items, such as tea, biscuits, baked beans and gherkins, sales have risen by one-third so far this year.
Duchy Originals—the brand founded by Prince Charles and sold exclusively by Waitrose—is also very popular.
London Flights Get Cheaper
The cost of flights from Narita International to Heathrow airport has been almost halved as a result of sold-out Olympic events, the Nikkei reported on 11 July.
Partly due to the strong yen, early August round-trip flights between the airports and excluding fuel charges were available for ¥38,800 (¥64,000 in August 2011), down 40% year on year, according to the newspaper.
UK Comes Top, Japan Fourth in Energy Report
The UK is the champion of energy efficiency, while Japan is in fourth place, according to a report released on 13 July by the American Council for an Energy-Efficient Economy.
In the rankings of the world's 12 biggest economies, Germany is in second place, followed by Italy, Japan and France.
The European Union, Australia and China are tied in sixth place, trailed by the US, Brazil, Canada and Russia.
While the UK is energy efficient in the industry and transport sectors, China is the leader in terms of building-related energy efficiency.
Tobaco Firm Threatens Lawsuit
Japan Tobacco International (JTI) is considering legal action against the UK should the government decide to use standardised packaging for cigarettes, the Financial Times reported on 6 July.
The third-largest producer of tobacco worldwide, JTI believes that enforcing the use of standardised cigarette packs in the UK market would make illicit trade in tobacco products easier.
The firm will decide in September whether to challenge the UK Department of Health.
The government's plan is to make it compulsory for cigarettes to be sold in plain packs, with standardised brand names and prominent health warnings, in a bid to reduce smoking.
It is felt brands and colourful packaging attract young smokers.
However, cigarette makers believe plain packaging would cause their UK market share to suffer, as well as boost smuggling and counterfeiting of cigarettes.
Rugby Star Signs for Kanagawa Team
A top Welsh rugby player will join Division Two Mitsubishi Dynaboars next season, Wales Online reported on 13 June.
Record try-scorer Shane Williams has signed a one-year deal with the team, after announcing his retirement from rugby in February.
Second in international rugby's all-time try-scoring list, the 35-year-old winger has scored 58 tries in 87 games for his country, and 57 in 141 matches for UK local team Ospreys.
Scots Guide Offers Good Advice
A new Japanese-language guidebook has been released for visitors to Scotland, The Guardian reported on 3 July.
Published by Edinburgh-based Luath Press, the Insider's Guide to Scotland advises tourists to avoid football fans, council estates and Lorne (square) sausage.
It also warns that a Scottish person should never be referred to as English, nor a kilt as a skirt, and offers advice on pub etiquette.
Recommended food and drink includes Mackie's honeycomb ice cream, ginger marmalade and the popular soft drink Irn Bru.
West Country Wants Book Tourists
Japanese Beatrix Potter fans should be lured to Gloucester to boost tourism, reported This is Gloucestershire on 7 July.
Marketing Gloucester Ltd, the firm in charge of promoting the city, wants to create "tourism packages" and exploit overseas links to encourage tourists to stay longer.
Last year, 20% of the visitors to the Beatrix Potter museum were Japanese, partly due to the popularity in Japan of the children's title The Tailor of Gloucester.
Gloucester Cathedral, which contains the tomb of Edward II and the Harry Potter cloisters, received 278,000 visitors in 2011.
Exhibits Tour to Raise Funds
The British Museum has sent exhibitions on tour in Japan to seek other sources of cash after government funding falls, The Independent reported on 5 July.
The UK's most popular visitor attraction now has more exhibitions on tour than ever, and in the past year has sent artefacts to wealthy Abu Dhabi, Australia, Japan and China.
The 2011–2012 financial year is the first in which government funds were matched by other sources, including corporate sponsors, memberships and donations by wealthy individuals.
The museum welcomed 5.8mn visitors last year and future exhibitions will feature art from the Ice Age and archaeological treasures from Pompeii.
Asians Lap up Midlands Beer
Holdens brewery has expanded to take advantage of the demand for British ale in Japan, the Birmingham Post reported on 25 June.
Production has increased by one-third (from 50,000 to 75,000 pints per week) to meet the increasing demand for British products in the Far East.
As a result, the independent firm has renovated its Midlands brewery, and built a new bottle shop and larger offices.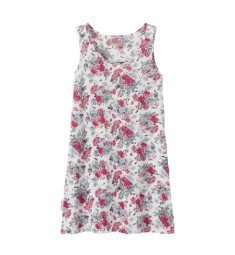 Partnership Helps Fashion Firm Profits
Laura Ashley has seen a turnaround in profits partly due to its partnership with Japanese clothing brand Uniqlo, The Guardian reported on 18 July.
Known for its floral prints, the label nearly collapsed when it recorded an annual loss of £17mn in 1998. But this year, it has reported a 4.1% increase in UK retail sales, and profits of £18.8mn.
The successful Uniqlo collaboration has taken advantage of the summer's floral fashion trend and appeals to shoppers in the current economic climate.
The British heritage brand has 200 shops in the UK and another 250 worldwide.
Ad Giant Eyes Global Growth
Dentsu Inc has bought Aegis Group plc in a bid to expand outside its home market, media reported on 12 July.
The huge £3.2bn deal—the biggest in Dentsu's history—was designed to secure the marketing group despite the interest of some rival agencies.
Despite the tough economic times, Dentsu's stable of major clients that include Coca-Cola, GM and Disney is expected to lift Japan's advertising sector.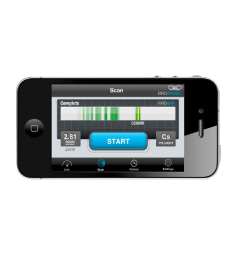 New Radiation Device
A County Durham platform technology firm has released a personal radiation detector to distinguish between Japan's naturally occurring and man-made radiation, according to a press release issued on 12 July.
Kromek's high-performance but simple-to-handle RadAngel employs the most advanced technology and gives accurate readings, the press release said.
Sauce Maker Offers Holidays in Japan
A soy sauce manufacturer is running a UK promotion with a chance to win a holiday in Japan, Talking Retail reported on 16 July.
Kikkoman's promotion appears on the neck hangers of 150ml and 250ml bottles of the sauce. To enter, consumers must enter a code into the manufacturer's website.
The brand hopes to increase sales of its soy sauce by reaching new customers, increasing consumption and frequency of purchase.
About 25 holidays and 25,000 Kikkoman branded aprons will be given to winners until mid October.
Yokohama to Exhibit Samurai Victim's Notes
Letters from a Briton killed by samurai are to be exhibited for the first time, the Asahi Shimbun reported on 11 July.
About 80 letters from merchant Charles Richardson, killed in the infamous 1862 Namamugi Incident (partly the cause of the 1863 Anglo-Satsu ma War) will be exhibited at the Yokohama Archives of History to mark the event's 150th anniversary.
Found by a family member 20 years ago, the letters will be used to inform the Japanese about Richardson's love of their country, as well as the part he played in the incident.