Over the past decade, the evidence of inexorable climate change has become more obvious and the warnings that far, far worse is still to come more strident, say experts. Around the globe, every aspect of our lives will be increasingly affected by higher temperatures, elevated sea levels and more extreme weather events, the consequences of which include greater food insecurity and threats to human health.
The health of the business world is also at stake. Earlier this year, the Bank of England released a study examining the risks that climate change poses to the entire global financial system. The report concludes that severe weather events such as flooding, drought and storms will inevitably impact the insurance and banking sectors, with a knock-on effect disrupting everything from consumer spending to property values.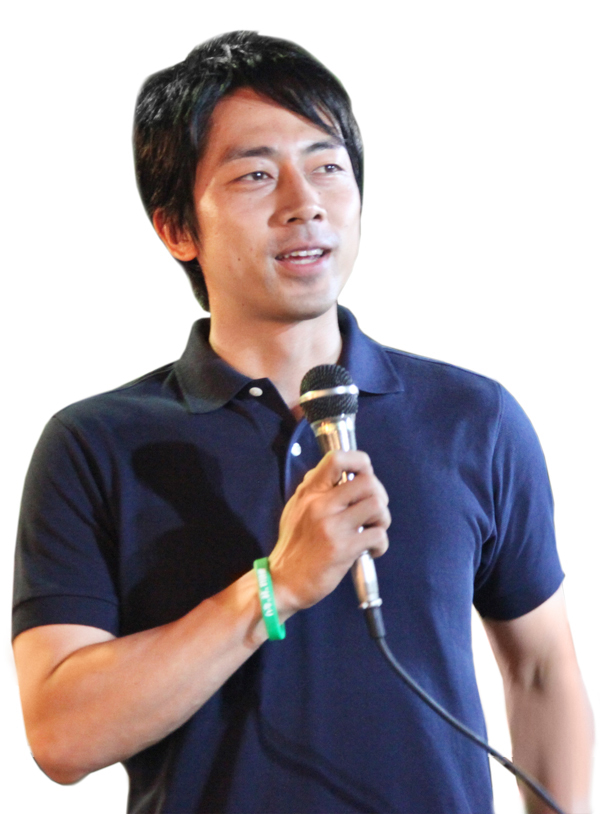 Prime partner
Japan recognises the importance of swift and effective action if we are to avoid some of the doomsday scenarios that have been postulated by the most pessimistic of forecasters. In September, Minister of the Environment Shinjiro Koizumi  (left) said he would work hard to shift the nation to increased use of renewable energies, adding that the world needs to make the fight against climate change "sexy" and "fun".
Britain and Japan have united in the fight to limit and, ultimately, reverse the effects of climate change on society, both in business initiatives and academia.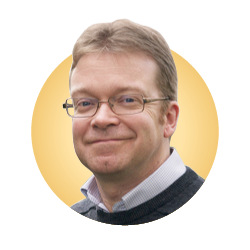 "I would argue that there are major threats from climate change, but also opportunities for forward-thinking firms," said Andy Cundy, a professor at the School of Ocean and Earth Science at the University of Southampton.
"We are seeing a necessary shift—driven by an increased understanding of the urgent threats posed by climate change—towards low-carbon economies and societies," he told ACUMEN. "For many firms, business as usual is not a sustainable long-term position, and the most successful firms will be the ones that adapt to, and innovate in, this new low-carbon business framework".
Perhaps of most serious concern are agriculture and food supply, with many regions already experi­encing challenges to food production and security due to climate change.
Cundy applauds the efforts of governments to reduce emissions of greenhouse gases. These efforts include those stemming from the 2016 Paris Agreement, in which 196 nations agreed to the aim of limiting temperature rises to well below 2ºC above pre-industrial levels. He admits, however, that such targets are "challenging" and were not helped when the US announced in 2017 that it was withdrawing from the treaty.
But much is still in the hands of firms.
"Industry and business can play a major role, by developing and adopting new low-carbon processes, practices and technologies, including those which remove or sequester carbon dioxide from the atmosphere," he said. "There is a real business opportunity for those firms that can inno­vate in this field, via renewable energy techno­logies, food technologies, greener urban infra­structure, carbon capture and other areas".
Bilateral business
Cundy is part of the Research and Education Network for Knowledge Economy Initiatives (RENKEI), which was established in April 2018 and brings together experts from 12 universities in the UK and Japan to strengthen knowledge exchanges and collaboration.
The group's first research workshop on collabo­ration to combat climate change was held in Tokyo last November, and Newcastle University is hosting the follow-up event in December.
To focus discussion, RENKEI researchers have identified key areas of risk or that require further development:
Flooding

and water shortages

Human health

Food production and security

Resilience in urban areas

Ecosystem adaptation

Low-carbon societies and green infrastructure
Yasuto Tachikawa, a professor in the Graduate School of Engineering at Kyoto University, will be taking part in the discussions and is particularly interested in sharing information on limiting flooding due to climate change.
The typhoons that have caused damage across Japan this autumn are an opportunity to study the impact of global warming up close, he said. The lessons from such disasters are often applicable around the world, and the data is of great interest to risk assessment firms and insurers.
Innovate and invest
As Cundy points out, climate change offers opportunities for firms with innovative ideas and approaches. Plenty of British firms have those attributes and are increasingly partnering with large—and wealthy—Japanese corporations that are looking for partners.
In June, UK off-grid solar innovator Azuri Technologies announced an investment of $26mn. Led by Japan's Marubeni Corporation, the injec­tion of funds will permit the Cambridge-based firm to help millions in Africa without access to affordable, clean energy through its pay-as-you-go solar home systems.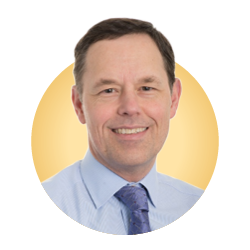 "Marubeni is a Global Fortune 500 firm with a strong track record of innovative energy in Africa," said Azuri Chief Executive Simon Bransfield-Garth. "The investment from Marubeni combines the innovation from Azuri with the strength of a major corporate to accelerate the growth of off-grid energy.
"The Japanese government is actively promoting partnerships to access the huge but largely under­served markets in Africa," he said. "Marubeni is both an investor and a strategic partner for Azuri. The investment is being used to accelerate growth in Africa, to develop new technologies and to access new markets".
Azuri has offices in Kenya, Nigeria, Tanzania, Uganda and Zambia, with its solar-based systems enabling households and rural businesses that are not connected to the power grid to benefit from modern conveniences—from electric lights to internet access via smartphones.
Improved access
Similarly, London-headquartered Bboxx announced in August the completion of a new round of funding led by Mitsubishi Corporation that netted $50mn. Co-founder and Chief Technology Innovation Officer Chris Baker-Brian described the Japanese conglomerate as the clear choice due to its extensive reach as well as sector-specific and technological expertise.
In collaboration with Mitsubishi's energy division, the Power Solution Group, Bboxx aims to expand operations from its current base of 12 countries in Africa and Asia. The British firm manufactures, distributes and finances innova­tive plug-and-play solar-power systems to improve energy access in the developing world. To date, nearly 300,000 Bboxx products have been sold worldwide.
And Baker-Brian is optimistic that more oppor­tunities for UK–Japan collaboration will be forthcoming.
"We have seen both access to technology businesses and Japanese investment in the UK tech sector improve recently. Japan sees the UK as an exciting investment destination for technology businesses, given the talent in London, particularly within software development.
"We have equally witnessed increased interest by the Japanese government and Japanese firms in investing across a range of industries in Africa. This is largely driven by the number of untapped opportunities on the [African] continent, as well as competi­tion with the likes of China for investment".
Through Mitsubishi, Bboxx is in conversation about projects with other firms, such as specialists in lithium battery technology. Equally, they are increasing cooperation with the Japanese govern­ment as Tokyo looks to boost its exposure to businesses in Africa.
"We strongly believe that a partnership model is crucial to truly unlock the potential that access to energy can generate, and have worked with heads of govern­ments, investors and existing utility providers to date," Baker-Brian added. "Our partner­ship with Mitsubishi will help grow our global foot­print by opening up new markets and further develop our product range. It is fuelling our mission to use technology to unlock potential and trans­form millions of lives worldwide".
Japan bound
Other British firms are—perhaps surprisingly—bringing their energy solutions to Japan.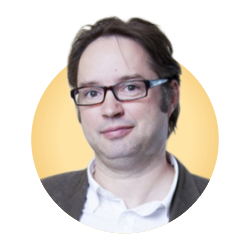 "For our technology—innova­tive energy tech—Japan actually looks to the UK and, in particular, to tech start-ups which are building some amazing technology to enable the new energy business models," said Chris Wright, co-founder and chief technology officer of London-based Moixa Energy Holdings Ltd.
"They see that the deregulation of the UK energy market has driven a lot of innovation, and they hope to learn from this".
Moixa is leading the way in bringing cutting-edge technology, such as artificial intelligence, to the energy space and developing systems that enable customers to spend less on energy. "That makes Moixa very attractive to firms looking to deliver better services to their customers," Wright said. "To date, we have partnered in Japan with Itochu, Honda and Hitachi, brands which massively accelerate our ability to expand in Japan.
"We have a clear vision that we find resonates with customers, which drives how we build things. We believe that by adding intelligence to batteries, the world can live on sun and wind alone".
Origami Energy Ltd. also has ambitions in the Japan market. "Japanese firms are looking at the UK and working with UK energy firms as they see this as a test-bed for how the Japanese market will evolve," said Dominic Fava, head of marketing and propositions for the firm, which has its head office in Cambridge.
"There are many similarities between the firms, although perhaps the key differentiation is that the UK market started to liberalise decades ago, where­as the Japanese market is now starting to change.
"We are excited about the Japanese energy market because of the similarities to the UK, including low levels of interconnection with other markets and growing renewables capacity".
Origami is signing multi-million-pound contracts with the UK subsidiaries of Japanese firms to demonstrate how their software and technology platform can be exported to Japan. One of those deals is with SmartestEnergy Ltd., a subsidiary of Marubeni Europe plc, while one of Origami's major investors, Aggreko, is already a major player in Japan after helping to power events such as the recent Rugby World Cup 2019.
"Our technology is architected for global deploy­ment, built with the security and scalability that large energy firms need," said Fava. "It provides the versa­tility that energy firms need to stay ahead of their compe­tition and the change that's taking place in their markets".
Thanks to the connections and collaboration between British and Japanese businesses and academia, a future in which renewable energies help to reduce the stresses on our planet would appear to be bright.