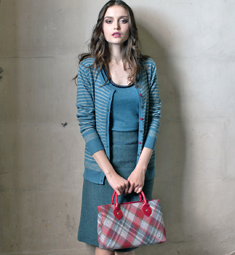 Textile firms north of the border have secured record sales of £1.3mn in Japan over the past year, after adopting a new strategy to increase business in the Far East, the London Press Service reported on 2 April.
The partnership among Scottish Development International, the Scottish government, Scottish Enterprise, and the Highlands and Islands Enterprise focuses on working with key individuals with influence and retailers in Asia to increase opportunities for firms in Scotland.
The strategy has already proved successful. A Scottish fair at the Hankyu Hanshin Department Store, Inc. in November last year saw sales of £540,000 for the firms involved. Meanwhile, six firms—including Harris Tweed Hebrides—successfully showcased their products on a Japanese TV channel last December.