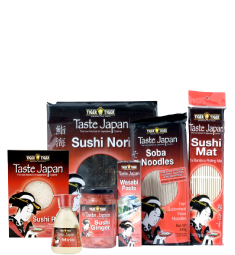 Tiger Tiger Marketing Limited has launched a range of Japanese food products in Tesco stores, Talking Retail reported on 11 May.
The main sponsor of the supermarket's World Foods Focus 2012 campaign, promoting authentic and mainstream global cuisine, Tiger Tiger wanted to exploit the recent rise in popularity of oriental food and strengthen their presence in Tesco's world food aisle.
A Tiger Tiger spokesperson said: "By bringing the Tiger Tiger Taste Japan range to Tesco, we are providing consumers with quality, authentic ingredients for them to recreate at home their favourite Japanese food without any difficulty".