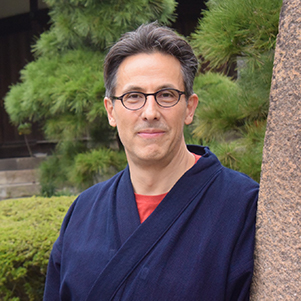 On 18 and 19 October, a workshop on the art of negotiating will be held in Tokyo by Pablo Restrepo of Negotiation by Design. BCCJ ACUMEN caught up with Restrepo to find out more.
Tell us a little about yourself.
For over 25 years, I have been training and consult­ing on negotiation for corporations, govern­ments and elite universities around the world. This October will be my eighth year of travelling to Tokyo to teach negotiation to the talented MBA students at McGill University.
Being Colombian, I have a particular perspec­tive on the power of negotiation. In November of 2016, for example, the Colombian government signed a peace agreement with the main guerrilla group, the FARC, ending the longest on-going conflict in Latin America. Negotiation played an important role in stopping the violence and negotiation continues to play an important part in rebuilding rural areas of the country.
For example, I have trained UN peacekeepers to conduct negotiations between opposing factions in rural areas, so that faction members might find ways to live together, enjoying peace and prosperity.
In essence, successful negotiation is about reaching a fair agreement that will work for both parties. It is even better if you do not leave any value on the table. The same principles apply whether you are negotiating peace, an important deal at work, a raise, or even where to go on vacation with your family.
I grew up in France and Colombia then, in the US, I did my undergraduate degree at Columbia University and my MBA at the Kellogg School of Management.
Tell us a little about what Negotiation by Design does.
Our mission is to provide corporations and people with the skills they need to become stronger negotiators. Our training is based on practical, easy-to-use tools. This is what makes us different. Preparation accounts for 70% of the success in any negotiation. Our main tool, the Negotiation Canvas, provides step-by-step guidance to prepare you for your next negotiation. The Negotiation Canvas has been used to negotiate successfully with some of the largest corporations in the world.
Tell us about your Tokyo workshop, on 18 and 19 October.
Our two-day negotiation workshop is designed to give corporate professionals the tools they need to make better deals. Professionals in sales, procurement, as well as legal and human resources find our workshops particularly useful.
The Japanese culture values cooperation and harmony, so our win–win negotiation methodology is well-suited to the culture. You can be a strong, effective negotiator and make deals that are good for both parties. I can teach you how to do that.
The workshop will be highly interactive and practical. I will start by providing a solid founda­tion in best practices. Then, participants will improve their negotiation skills by conducting negotiation simulations with their peers. Our workshops are a safe space in which to practice and learn specific negotiation skills and develop the confidence needed to handle conflict and overcome roadblocks.
Participants will understand more about themselves as negotiators and what they need to do to make better deals. It will also be a great opportunity to network with other participants.
What skills will be the take away from the workshop?
At the end of the workshop, participants will have a practical toolkit that will enable them to perform better on all their negotiations. They will know how to prepare well for a negotiation by setting ambitious, yet achievable, targets. They will know how to increase their power, remove obstacles, and identify more value—even before they get to the bargaining table. Once at the table, they will know how to lead the negotiation; build strong, long-term relationships; and, most importantly, close better deals.
Lastly, participants will receive an electronic copy of the Negotiation Canvas in English and Japanese to use for future negotiations.
Is this the first such event in Tokyo?
We are pleased to announce that this will be our first Negotiation Master Class in Tokyo. We launched our Negotiation Master Classes just last month in Montréal at the amazing headquarters of Cirque du Soleil, which is also one of our clients. We are now bringing our Negotiation Master Classes to Tokyo.
How can people book a place?
The workshop will be held at the centrally located Fukuracia Marunouchi Oazo conference centre. To reserve your spot, visit our webpage (http://negotiationbydesign.com/workshops/). Members of the American, British and Canadian chambers of commerce in Japan and the Tokyo American Club signing up for the workshop will receive a ¥44,600 discount. Please use the code NBDCM18 to receive your markdown.