On 10 December, The British Chamber of Commerce in Japan (BCCJ) hosted the Royal Society for the Encouragement of Arts, Manufactures and Commerce (RSA) at the BCCJ Hub in Akasaka for an open discussion with members from Japan's education sector. The event, entitled The Future of Education, was moderated by Kirsten O'Connor, founder and chief executive of BCCJ member firm Quest Tokyo.
The RSA is a prestigious London-based British fellowship with more than 29,000 members. Its mission is to promote the sharing of ideas and to use those ideas to address the challenges of society. Education is a key focus of the RSA and one of the largest projects in its 270-year history is now underway. The fellowship is matching funds from the British Government to research the importance and need for creativity, art and culture in school curricula. This aligns well with the BCCJ 5.0 initiative, which builds on Society 5.0 to support and encourage digital and tech innovation in fields such as education to overcome 21st-century challenges and improve the quality of life.
O'Connor opened the evening by saying that the event was an opportunity for BCCJ and RSA members to discuss what kind of education they want to see for their children, the key para­digms and, most important, to discover what those in the industry can contribute.
Change the system
The long-term goal of the RSA in Japan, O'Connor explained, is to develop a discussion platform in Tokyo that is "above talking about the mundanity" to which those in the education sector are so often reduced. Instead, the dialogue should focus on creative ways to improve learning.
"We need to elevate that more to some of the bigger blue-sky issues in education today," she said. "One of the things I love about the RSA is our specialisms … and I feel that we need to find ways to connect those more with schools and find ways to contribute".
Unfortunately, changing the education system is no simple task. O'Connor presented slides showing classrooms throughout the past century. One thing that was clear is that, while conditions have improved, the way children learn remains essentially the same.
"These are contemporary issues for schools where we're having arguments about whether curriculums should be really academic, or should they be fun. Why does it have to be one or the other? Why can't academics be fun? Why can't fun be academic?"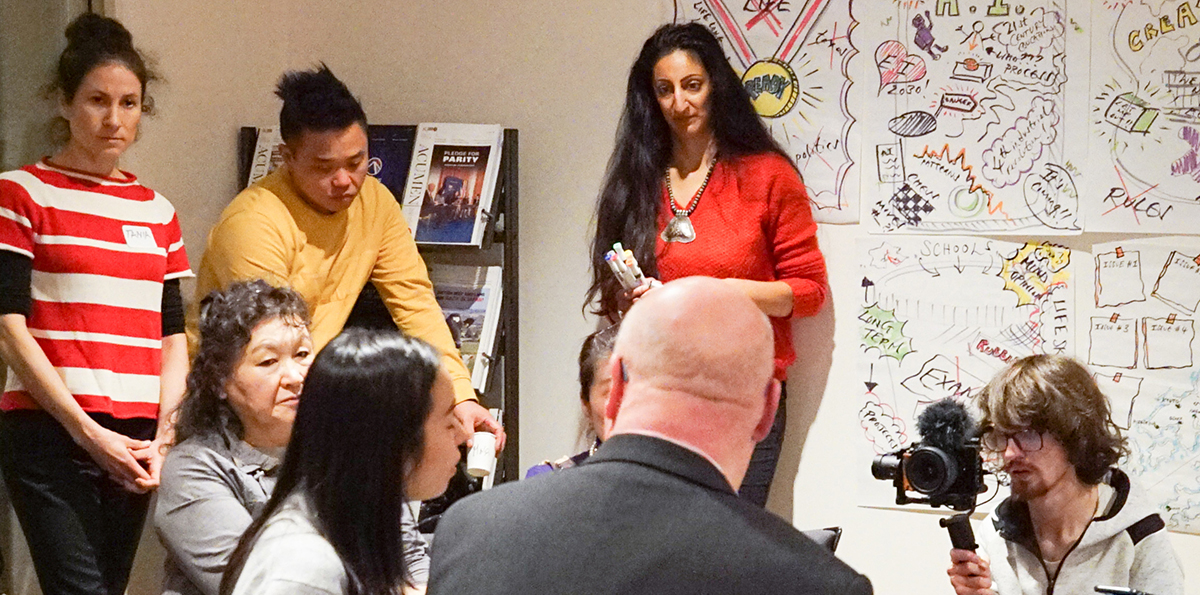 21st-century learning
The world is in the midst of Industry 4.0, the fourth industrial revolution. This encompasses every­thing from the development of robotics and artificial intelligence (AI) to cloud computing and smart cities. Society is changing at an extraordinary pace and, according to O'Connor, students will need 21st-century learning skills to have careers in the future—specifically when it comes to jobs that haven't even been invented yet.
O'Connor quotes recent reports from the World Economic Forum which list the top 10 skills that individuals will need to be successful in 2020. The three most valued are:
Complex problem solving
Critical thinking
Creativity
"You need to have the knowledge, but you need to be able to cognitively and flexibly use it," O'Connor said. "You need to be able to apply it across different subjects in different situations".
Local change
Japan, in particular, is taking steps to prepare for the changes brought on by Industry 4.0. The country's Society 5.0 initiative aims to infuse data, the Internet of Things, AI and robotics into every sector of society—including education.
An example cited by O'Connor is the recent news that robots are being used in Japanese class­­rooms to teach English. But what often ends up happening, she said, is much simpler: old-style class­rooms simply add digital tools and teachers try to shoehorn technology into the same teaching system.
"I think one of the things that we need to be very careful of, as educators and as people consuming education, is that we don't end up going down the road of buying gimmicks. Is it creating the kind of students we need? It looks great. Kids love them. But does it make a difference? That is the question we've got to ask".
Moreover, attendees commented that AI in the classroom has the possibility of eroding children's critical thinking and natural curiosity if it is relied on too heavily. But O'Connor and others agreed that AI and computers could still be valuable tools in the classroom if they are employed effectively. As an example, she cited how schools in China launched a dedicated AI curriculum in spring 2019. "All of the children are learning how to code now—learning about something, not just learning through it".
Before turning the room over to group discussion, O'Connor stressed the importance of innovative curriculums. "Things like ethical production and consumption, some of these bigger issues have got to start making their way into more of our curriculum so that we've got that global awareness".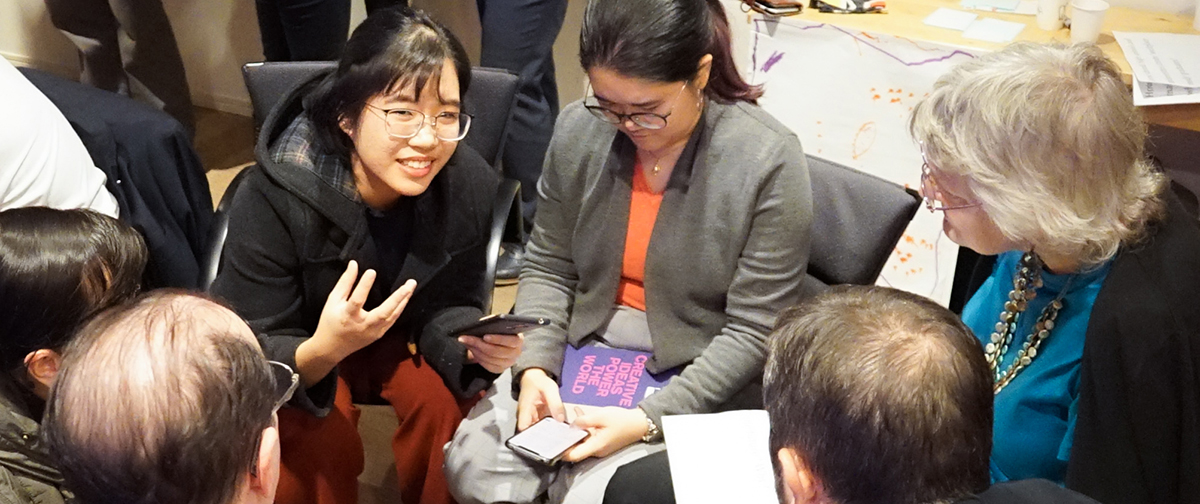 Real difference
As the evening came to a close, O'Connor re-empha­sised the goal of establishing a plat­form for educa­tional discussion in Tokyo.
"This seems like, even within this room right now, we've got lots of very interested, informed, knowledgeable, invested people. I'm hoping that means we've got some momentum for generating conversation, and I'm hoping that we will create more connectivity. It's important that some of our specialisms, passions and knowledge are connected with schools".
O'Connor ended the night with a quote from American cultural anthropologist Margaret Mead: "Never doubt that a small group of thoughtful, committed citizens can change the world; indeed, it's the only thing that ever has".
"I do believe," said O'Connor, "that there are small groups of people around this world that can make a real difference".