Serviced residences provide comfort, privacy, and—for those traveling for extended periods on business—the perfect environment for bringing along the family. Having loved ones along for the trip makes staying away from home a little bit easier.
As one of the leading global owner-operators of serviced residences, The Ascott Limited has been a part of Tokyo's serviced-residence market for 15 years, with its Citadines and Somerset brands. A wholly owned subsidiary of Singapore-based CapitaLand Limited—one of Asia's largest real estate companies—Ascott operates more than 500 properties in over 30 countries. But the Ascott brand itself was absent from the Japanese capital until March 30, 2017, when Ascott Marunouchi Tokyo opened.
Turning one
The serviced residence celebrated its first anniversary in March, and Ascott Marunouchi Tokyo General Manager Shinichi Koshikawa spoke to BCCJ ACUMEN about the past 12 months and how the business has navigated its first year.
A variety of apartment types makes the Ascott Marunouchi Tokyo ideal for all business travelers. As Koshikawa explained: "We have seven apartment types that range from studios to three bedrooms. Those with two or more bedrooms are very popular with guests traveling as a group. Two-bedroom units have two separate bathrooms, so guests can have privacy even if they are traveling with family or friends."
Many staying in Tokyo for business have found that the location serves them well. "The Marunouchi–Otemachi area is the main financial and business district of Tokyo, where many multi­national companies and the headquarters of major Japanese banks are based," Koshikawa said. Marunouchi is also becoming more vital in areas other than business, making it a well-rounded home base with many entertainment and lifestyle options. "Supermarkets, restaurants, cafés, banks, and a beautiful park are all within a 10-minute walk of Ascott Marunouchi Tokyo."
To better assist guests who are often from abroad, staff members "speak at least English and Japanese. Some of the servers speak other languages, such as Spanish, French, Chinese, and Korean." According to Koshikawa, this helps guests feel secure and at home.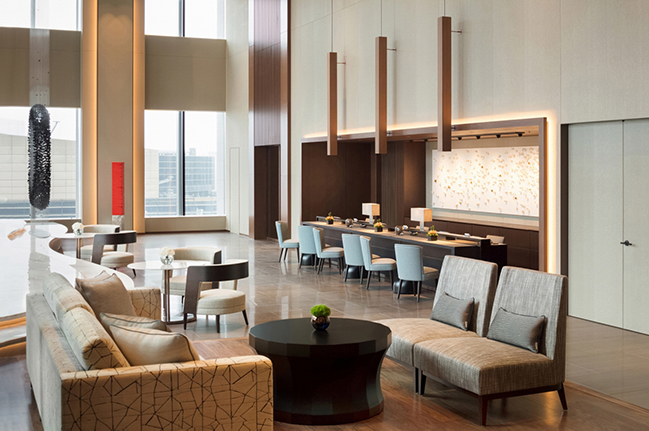 Family-friendly
This home-away-from-home atmosphere is important not just to business people. "Ascott is targeting top business executives, but many family guests are also staying with us. We have received good feedback from families," said Koshikawa. Tokyo, as one of the busiest cities in the world, can be tiring. Having a place to return to at the end of an eventful day, where you can relax and enjoy a private space of your own, could be just what is needed for a family holiday.
Plus, nearby Ginza is "the city's most prestigious shopping, dining, and entertainment district," which gives Ascott Marunouchi Tokyo a close social hub around which families can stroll during their free time.
Ascott The Residence provides guests with everything they require for a comfortable stay: separate living and dining areas, a fully-equipped kitchen, en suite bathrooms, and modern amenities and facilities. The serviced residence also houses a pool, restaurant, meeting rooms, and 24-hour gym.
Over the past year, the serviced residence has expanded activities to enhance the guest experience. "This year we began offering free yoga classes every Wednesday morning, and our restaurant started serving high tea in July. To heighten the guest experience, we organized a Beaujolais Nouveau party last November featuring fresh wines, and we keep adding new experiences so guests can better enjoy their time at the Ascott."
It seems that the past year has been a successful one, and Ascott "will continue to provide world-class accommodation and service" while upholding its reputation and further "providing great customer value and experiences, defining exclusive living."
---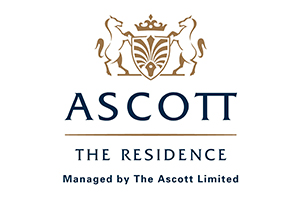 For reservations:
+81 3 6757 0760 or 0120 914 886 (toll-free)
9:00 a.m.–­7:00 p.m.
www.the-ascott.com