This year, 235 Shine On! Kids (SOK) supporters donned their ruby slippers for an "Extravaganza in the Emerald City".
Held on 26 September at the Tokyo American Club, guests thoroughly enjoyed the Wizard of Oz theme, which could be felt while walking down a yellow brick carpet into the emerald green ballroom, meeting Dorothy and the Wicked Witch along the way.
Some ¥18mn was raised from auctions, a raffle, games and donations, and will help provide programmes for children with cancer and other serious illnesses in Japan in the coming year.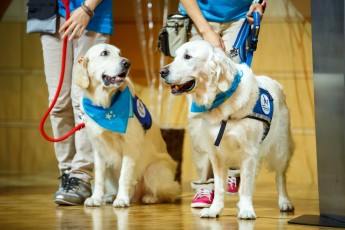 Programmes include two facility dog teams at Shizuoka Children's Hospital and Kanagawa Children's Medical Center. These specially trained dogs, which are paired with nurse-handlers, provide love and companionship to patients and are there every day in their fight for life.
Also receiving funds is the Beads of Courage® programme, a form of arts-in-medicine in which children receive colourful beads to commemorate milestones achieved during their treatment journey.
SOK has recently expanded this programme from 14 to 16 hospitals.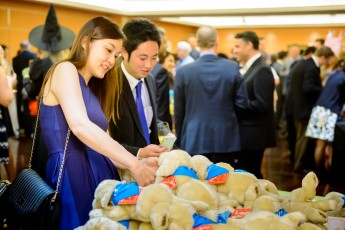 In the midst of the excitement of the gala event, the whole room became quiet as guests listened intently to the stories of SOK programme participants and their families. A standing ovation was given to the first patient to give a speech in English at a SOK gala. You could really feel how much everyone cares about these kids.
Other speakers included Kim Forsythe, president, Miho Neely, general manager, and Dr Natsuko Murata and Yuko Morita, programme leaders.
Entertainment, directed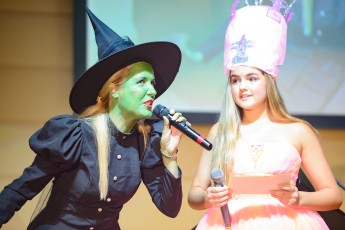 by Rachel Walzer, included performances from Donna Burke, Natalie Ferris, Hannah Grace, Valerie Grespan and Walter Robers, Mika Ota and her band, the Tipsy Gypsy salsa dance team led by Tomoko Kumazawa, and dancers from Avec Grace Ballet.
SOK would like to thank everyone who attended, sponsored, donated, performed and planned this huge fundraising event.