The plight of refugees is currently one of the most regular features of our news, and there is no sign of it going on the back burner any time soon. There are currently more than 60mn refugees worldwide—equal to about half the population of Japan—and the figure is rising. Yet the issue is still perceived by many as being distant and irrelevant.
Refugees International Japan (RIJ) aims to change this perception by showing that the refugee crisis is an issue that concerns us all. Not only should we care about the displacement of people from a humanitarian perspective but from a practical one. Globally, it has an impact on trade routes, causing market instability and hampering development in areas often in the greatest need.
"We want people to understand the reasons people abandon their homes, livelihoods, families and friends", said Jane Best OBE, chief executive of RIJ. "Invariably, it is a last resort triggered by the loss of safety and security. Their world is often overcome by conflict or they suffer from persecution and discrimination. Often their lives are at risk.
"We want people to realise that refugees are just like you or me—they come from thriving communities and possess skills and expertise. At RIJ we strongly believe that, if we can tap into these skills, we can provide hope and opportunity for refugees who, even when arriving in a place of safety, often feel overwhelmed and desperate".
Since 1979, RIJ has been educating the public in Japan about the need to support refugees. The non-profit organisation raises funds to support directly projects that provide opportunities in camps around the world. Last year RIJ funded six projects in four countries.
Bizimana Francois, a Rwandan refugee living in Nairobi, Kenya, benefited from one project. After attending a business training course funded by RIJ, he set up a firm selling a local confectionery.
As well as supporting Francois and his cousin, the business employs two Kenyans. They have become independent; they are proud of their achievements and are contributing to the local economy.
Meanwhile, Khu Klaw Reh from Kayah State in Myanmar attended a training course covering leadership, care for the environment and human rights. He now plans to return to his home to train people in his community about the conservation of water—a serious local problem—and encourage them to understand their rights.
"Through targeted projects, RIJ funds allow people to recover and rediscover", said Best. In other words, once people have recovered from the trauma of losing control of their lives, they can regain their self-respect and rediscover their skills and talents, or learn new ones.
"In turn, refugees who benefit from RIJ-funded programmes can then pass their skills on to others. In this way, we see new communities develop, and the desperation give way to hope".
RIJ is launching The Refugee Collection, an innovative showcase of more than 100 everyday objects, such as a watch, cooking utensils, a toothbrush and shoes, donated by displaced people. These items will be on display at White Space Omotesando on 16–17 April, and available to take home for a minimum donation.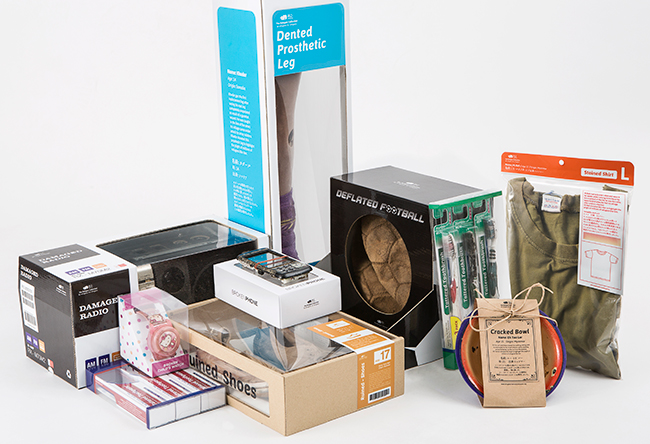 These apparently inconsequential items were important to people as they fled their homes, and now tell a striking visual story of their ordeals. Each story is presented with the item, along with the name of the donating refugee.
Together with RIJ volunteers, Best travelled some 45,000km to personally collect each item from refugee camps in Africa and Asia.
"When you hear these stories and learn how insecurity continues even when they reach safety, it is clear that no one would ever choose to be a refugee", she said.
"Nobody chooses to live in fear, separated from their family, being dependent on others and living a life with no clear future. Collecting these items, which clearly show the plight of refugees, confirms that the work RIJ does is vital.
"Funding projects build on their amazing resilience and eagerness to be independent. Once they are given an opportunity to pick themselves up and make valuable contributions to the community, they invariably grasp it with both hands".
To find out more, visit The Refugee Collection. All proceeds will go directly to fund RIJ projects. For further information please contact jane@refugeesinternationaljapan.