Contradictory, inflexible, "different" rules, high costs and protectionist taxes—not a lack of buyers—inhibit sales of UK vehicles and parts
Selling British cars and motorbikes in the Japanese market might at first appear like shipping the proverbial coals to Newcastle. But there is still sufficient skill and know-how in the UK automotive industry—particularly in the area of niche and specialist vehicles—to drive solid demand in Japan. Jaguars and Range Rovers are not uncommon sights here; low-slung Caterhams are often given loving run-outs on weekends and the powerful machines produced by Norton and Triumph are born again to give Japanese motorbike makers a run for their money. More Minis—albeit now owned by BMW—are sold in Japan each year than in Britain.
Finding customers here for the vehicles is not a problem for importers, however; what is holding them back are the strict technical standards required by the government. Such standards may be no more exacting than those applied by the European Union or the United States, according to the head of the European Automobile Manufacturers' Association (ACEA) in Japan—they are just "different."
"The automobile industry is heavily regulated in all major markets and, before a vehicle can be sold, both manufacturers and importers must demonstrate that it complies with the relevant safety and emissions standards", said Anthony Millington, director-general of the ACEA and chairman of the European Business Council in Japan's Automobile Committee. "In the EU and Japan, manufacturers must also take responsibility for recycling when a vehicle has reached the end of its useful life.
"While broadly comparable in terms of their technical requirements, European, US and Japanese regulations differ in detail", Millington told ACUMEN. "European and, to a lesser extent, US regulations apply internationally. Japan, however, is an outlier".
In 1998, Japan signed on to the United Nations Economic Commission for Europe's 1958 agreement, entitled Uniform Conditions for the Approval and Mutual Recognition of Approvals of Vehicles, Components and Parts. Since then, the Ministry of Land, Infrastructure and Transport has begun to align Japan's vehicle regulations with those that apply internationally. "But this is a work in progress", Millington explained. "Japan retains many unique national requirements".
And there is still some way to go before a vehicle that has already been approved in the EU can be imported into Japan without the need for duplicate testing and certification.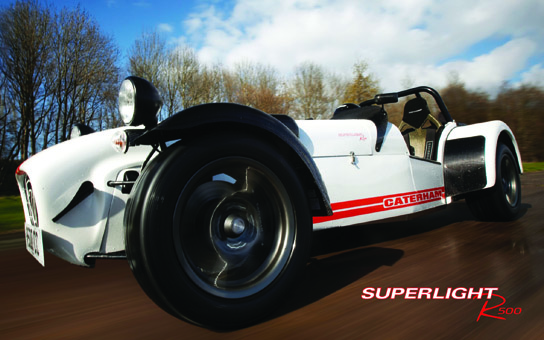 "There seems to be no flexibility in the system, and multiple ministry rule books on the same topic often are contradictory", said Justin Gardiner, brand director of Caterham Cars Japan.
Not surprisingly, the authorities are primarily concerned with safety issues when it comes to a car that is built on a blueprint that dates back to the Lotus 7, which first rolled off production lines in 1957. But it is the interpretation of the rules that leaves the grey areas, Gardiner pointed out. Other regulations make Gardiner simply smile and shake his head.
Some Caterham cars are equipped with four-point racing seat belts that are more akin to those worn by a fighter pilot, he said. Under Japanese law, however, a car must have the traditional three-point safety belt that comes over the driver's shoulder and then across the waist. "The racing harness is safer but not legal here", Gardiner said. "That means we are selling cars with both the three-point seat belt and the full four-point racing harness. Caterham Cars Japan is selling the only cars in the world with seven-point seat belts!"
But if there was one regulation that he could change in the government's automobile rulebook, Gardiner knows exactly which it would be.
"I would love to be able to ship cars in kit form to Japan", he said. "The level of engineering expertise among members of the public is far higher here than it is in the UK. There are thousands of retirees here who would love to be able to build their own Caterham. "As the law stands, they can, but they could never legally drive the car they had assembled on the road".
Gardiner is partly getting around that hitch by travelling this summer with a group of 12 Japanese Caterham fans for a fortnight's visit to the firm's factory in Dartford. During their stay, the fans will build their own cars from kits, and have them certified according to European standards and then shipped to Japan. Here, they will undergo a repeat of the tests before being released to their owners.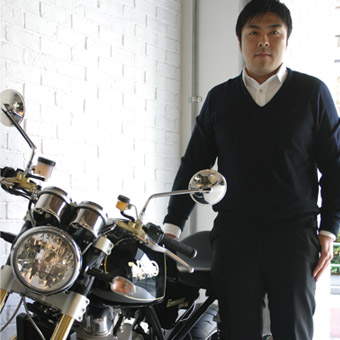 "If kit cars could be assembled in Japan, Caterham UK could double its production just to keep up with demand here", said Gardiner.
At least Caterham has its cars on the road. In a ground floor office with attached garage stands an impressive Norton Commando 961SE that cannot have a license plate attached to it.
"We imported our first 10 of these bikes in early October, but we have not been able to sell any because Japan is very strict compared with other markets when it comes to emissions regulations and noise levels", said Keitaro Saito, marketing manager for Norton Motorcycles in Japan. "Britain has just passed the Euro Three requirements, but that is still not enough for Japan", he said with a shrug. "We started the testing process in November, but we're still working on it. We had hoped to start selling the bikes in early February but that is going to have to be put back to late February".
Saito does not consider the rules to be a barrier designed to protect Japan's domestic motorcycle industry, as the same regulations are applied across the board. But lower hurdles would make it a lot easier to bring more vehicles into Japan, and would simultaneously cut the ¥2.99 million price tag.
"We are trying not to disappoint our customers, but we may have to bring the power down on the Commando", he said. "Bikers care about the sound and the feel of their bike, so we are trying to meet the regulations while preserving the feel of riding a Norton."
It is a similar story at Triumph Japan K.K., with the strict exhaust emission regulations having a serious impact on the workload and cost per unit for a firm that imports only a small number of bikes. Yet Ryuichi Tsuruta, senior after-sales manager, expects a positive impact on the market to result from the government's October 2010 announcement, in which it promised to accept the Global Technical Regulations for the emissions test mode, called the World-Wide Motorcycle Test Cycle, for imported motorcycles beginning on 1 September, 2013.
Triumph Japan joined the Japan Automobile Importers Association on 1 January this year to support lobbying of the authorities, particularly in the areas of relaxing the emission test sampling ratio for parallel imported motorcycles, and replacing the requirement to submit to Japan's transport authorities a report on the Vehicle Identification Number (stamped on every motorcycle's frame) within 20 days of the motorcycle having been imported.
It is not only firms that produce finished automobiles that are seeking legal changes; parts firms similarly are pointing out areas in which a tweak to the rules would benefit firms and the consumer. "In order to enhance the automotive industry, the tax system must be changed, along with the introduction of a carbon dioxide tax system", believes Eiji Imai, president and regional managing director of Worcestershire-based engineering group GKN Driveline.
"At the moment, there are some tax incentives for new technologies, such as electric vehicles, but I think Japan should develop a simple taxation system based on CO2 emissions", he said. "At the same time, the unique Japanese mini-car taxation system should be abolished, as there are no good reasons to protect the mini-car sector other than CO2 emissions".
The transport ministry justifies Japan's unique safety and emissions requirements on the grounds that the traffic environment here is "different" from that anywhere else in the world. Millington said this mindset is effectively a barrier to market entry for overseas car firms.
"Japan's unique requirements restrict the range of models that foreign manufacturers can make available in the Japanese market and distorts competition", he said. "The Japanese government pays lip service to the need to harmonise Japanese regulatory requirements with those that apply internationally, while upholding the need for Japan-specific regulations". The conclusion of many people in the industry is that "progress remains slow".