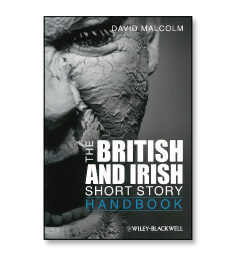 The British and Irish Short Story Handbook
by David Malcolm
Wiley-Blackwell
£29.95
The short story, as we know it today, is generally thought to date back to 1880. Difficult as it is to believe, writers such as Somerset Maugham, DH Lawrence, Virginia Woolf and numerous others were once able to make a decent living producing them.
In contrast, the few authors today who are fortunate enough to find a publisher are lucky to be "paid" in printed copies of their work. Some authors even pay for the privilege of seeing their work in print.
The art of writing short fiction is deceptive. Many aspiring young writers have fallen into the trap of believing it is easier to dash off 3,000 words to tell a tale than to work through hundreds of times that many to produce a finished novel.
However, the truth is rather different. There is no better way to understand this than to read short stories written by the masters of their craft.
Reading carefully studied analyses of such works is a very close second best to this. The British and Irish Short Story Handbook showcases exactly that—and more.
David Malcolm, professor of English Literature at the University of Gdansk, has done a fine job of setting out the development of the short story—at least in the UK and Ireland—and explores the field with reference to many of the finest proponents of the craft.
His very readable volume begins with a historical overview and goes on to explore the various genres—from ghost stories to fables. It also includes an extremely impressive selection of what he calls "Key Authors" and "Key Works".
The stories themselves are not reproduced, but instead Malcolm takes the reader through a brief analysis of each one—beginning with RL Stevenson in 1885 and ending with China Miéville in 2003.
In between, some of the giants of the craft are featured—Samuel Beckett, Oscar Wilde, Jean Rhys, Ian McKewan—as well as others whose names have now been, if not exactly forgotten, then relegated to the unreached-for shelves of the collective memory.
In addition, there are one or two somewhat surprising omissions. One would have liked to have seen Alan Bennett's work included: his short fiction is arguably in a genre of its own—but this is to nitpick.
The British and Irish Short Story Handbook is certainly an academic book, but is accessible to anyone with an interest in the art of fine writing.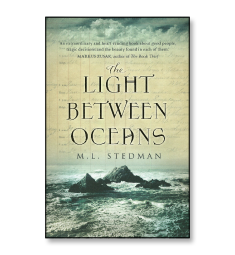 The Light Between Oceans
by M. L. Stedman
Doubleday
£23.99
ML Stedman's powerful first novel, The Light Between Oceans, began life as a short story, but the Australian author was persuaded to rework it into a full-length novel.
At times this shows. Now and then there is the slightest hint that a little padding has been added: information that the reader has already been given is repeated—and not just once. For example, the male protagonist's harrowing experience on the battlefield is regularly revisited.
The fact that this does not detract from the central plot shows the author's firm grasp of what she wants to say. Her central question seems to be whether right and wrong are always fixed moral states, or if ever they truly can be open to interpretation.
Central to this thought is a choice made early in the story.
Protagonists Tom and Isabel, who live on remote Janus Rock where Tom tends to the lighthouse, are faced with a difficult decision when a boat washes up on the shore. Their choice appears to be harmless enough and, in Isabel's eyes, is the only rightful one. However, years later it results in devastating consequences for everyone concerned.
The rhythm of the writing is in keeping with the pace of life on the rocky outpost and Tom's meticulous attention to the tending of the lighthouse is brilliantly captured.
The author's restraint with language is admirable, and the ease with which Stedman captures the mood is reminiscent of some of Japanese author Kazuo Ishiguro's early publications—for example, The Remains of the Day.
This is a deeply affecting first novel, and one hopes it will not be too long before ML Stedman produces a second.