Founded in 2002, Infinity Books closed its bricks-and-mortar door to go online only as the pandemic ravaged local and global sales in April, but has now bounced back to regain its claim to fame as Tokyo's last remaining English-language bookshop. We asked the founder and owner, blunt Yorkshireman Nick Ward, about the state of the industry and his wide collection of used, rare, first edition, signed and out-of-print books for sale at his magnet for the quirky that also hosts events, music and language lessons in Azumabashi, Sumida Ward.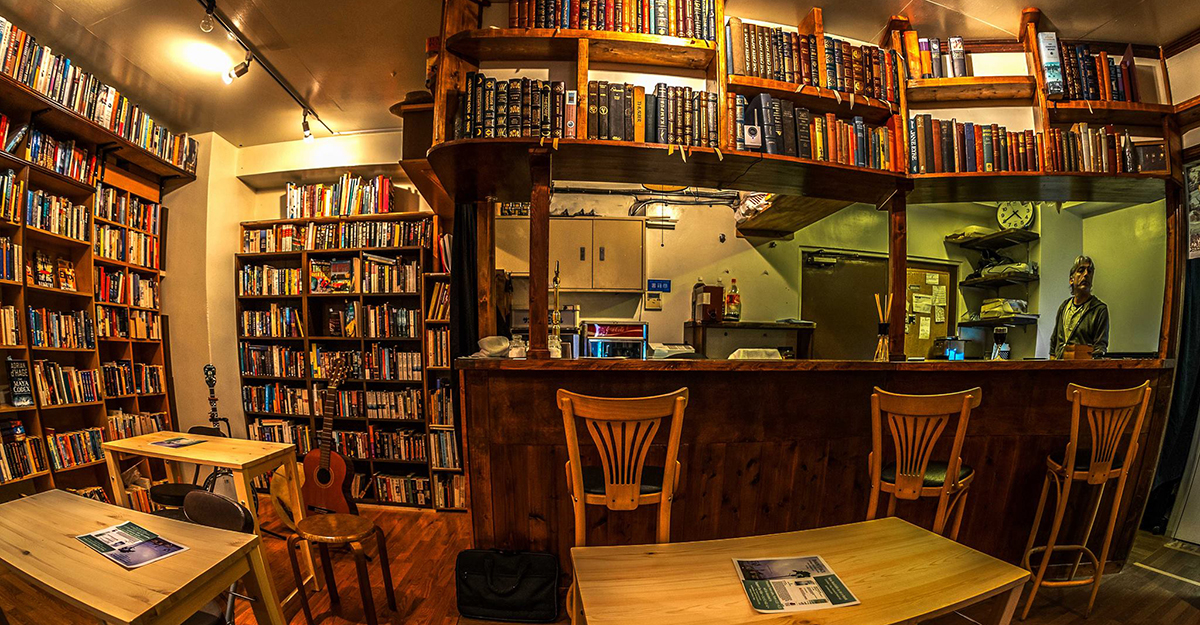 Please tell us about yourself and Infinity Books.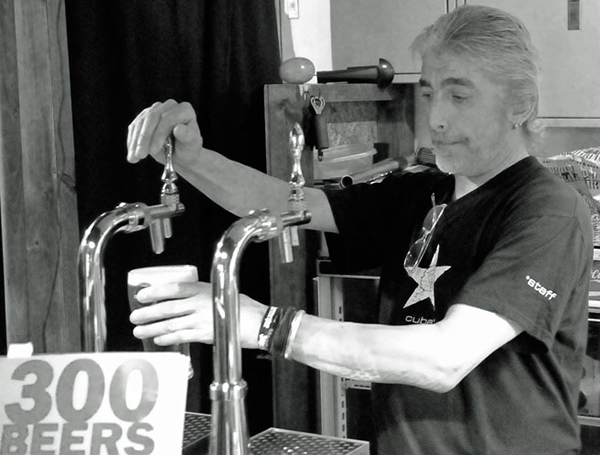 I'm from Harrogate, in Yorkshire. My parents were both unconventional people, so I didn't grow up with a sense that there was a future planned out for me, or with any great pressure from them to live their dreams. I worked at a few things after I got out of school, then left when I was around 20 and travelled the world as a backpacker.
About 30 years ago, I ended up in Tokyo, where, in time, I got married and had a son, who seems to be making his way quite well now, in his mid-twenties. I started teaching English—like many people do, and I still do—and then got into running a pub for a while, The Fiddler, in Takadanobaba, and then dealing in books.
What are the main challenges you face in business?
Just staying in business—especially the past few months. I have a lot of online sales, and the post office has had problems, which mean I've had problems. There's also the need to organise the business to fit with the online firms who bring you customers. With a bookstore, you used to be able to put a price on a book, stick it on a shelf and wait for some­one to come in and buy it. That still happens, but it's a small part of the trade now.
Please describe your shop, its atmosphere, visitors and tell us any quirky anecdotes.
It's Infinity Books and Event Space, filled with shelves packed with used books, a counter and tables at the back. Until Covid-19, we had a regular sche­dule of music, poetry, comedy and other events. I'm trying to get that started again. We have a group of regulars and semi-regulars, who, I'm happy to say, are quite friendly to people who wander in, either to browse the shelves or stay a bit for a chat or a drink. Most of my quirky anecdotes involve my quirky regulars, who don't think that they're quirky; so I probably shouldn't talk about them here.
What is a typical day for you?
Over the past few months, I've been basically in the shop, cataloguing and mailing out books that I hope the post office manages to deliver. I haven't really had a typical day for a while; probably nobody has. I think everyone would be happy to see the world go back to boring old normal.
What are your favourite books?
I don't know … pornography with rabbits? There aren't very many of those, though, so I can't really say. One nice part about dealing in books is that you run into a lot of people who will talk about what they're reading and offer ideas for books you probably would never have read yourself.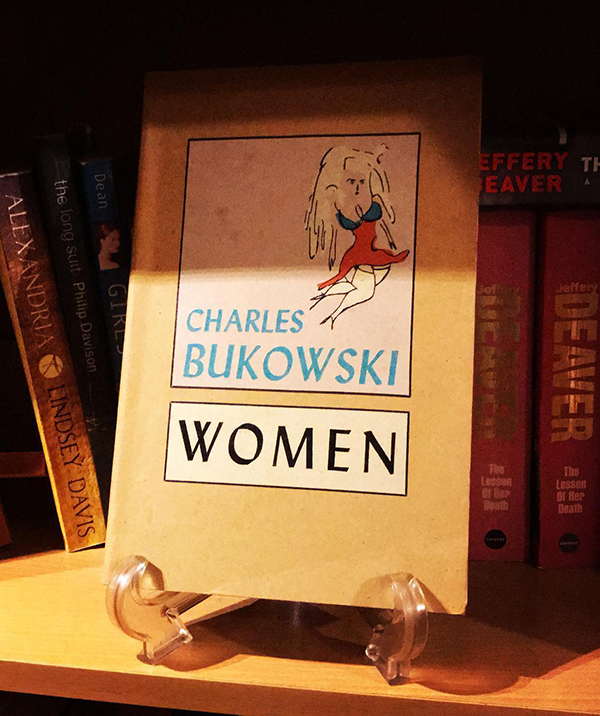 Which books sell well?
Not the rabbit pornography, that's for sure. The more serious end of the bestseller market, I guess; but it's very hard to predict.
What's the most expensive book you ever bought or sold?
A signed first edition by Ernest Hemingway.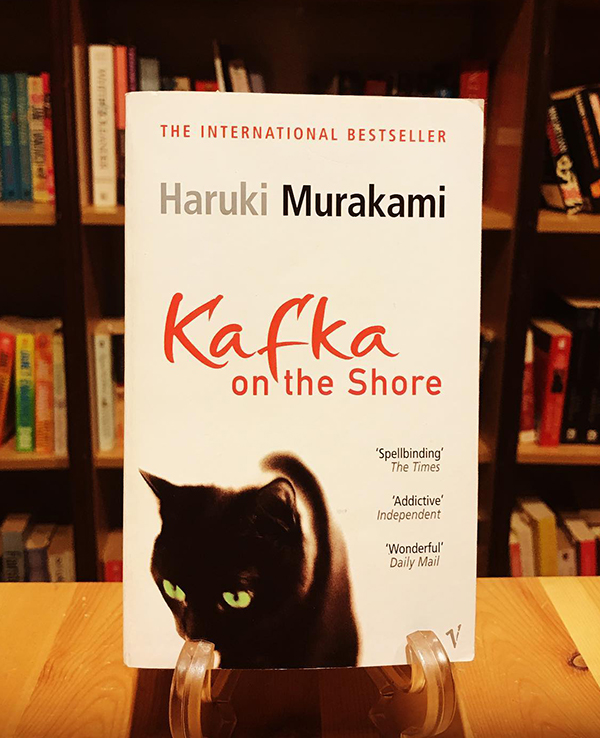 What makes a great book?
The easy answer is a book that everyone says is a great book. The more difficult answer—probably the one that applies to me, and most people who go into used-book stores—is a book that starts out as a fun escape from reality and ends up having made your reality a deeper and wider place.
Is there a book you are itching to write?
I have a lotion to soothe that itch. The longer I stay in this business, the more respect I have for anyone who can keep their arse on the chair long enough to write a whole book.
What does your shop offer that major chains or onliners can't?
I'm in Tokyo, so the major English-language chains aren't here. And it's a used-book store, so the books are cheaper. The English- and other-language new-book stores here also have limited space, so once a book is past its sell-by date, it's gone. In Tokyo, it's also hard to find translations into English of, say, French or German or Spanish or Italian books, because a Japanese person who wants to read Don Quixote—Do I have that in stock, I wonder?—will either read the Spanish original or a Japanese translation. As far as online goes, that's great if you know exactly what book you want, but browsing is not so interesting. So, in a bricks-and-mortar bookstore, you're more likely to find something that you weren't looking for, which I guess is a philosophy of life for me.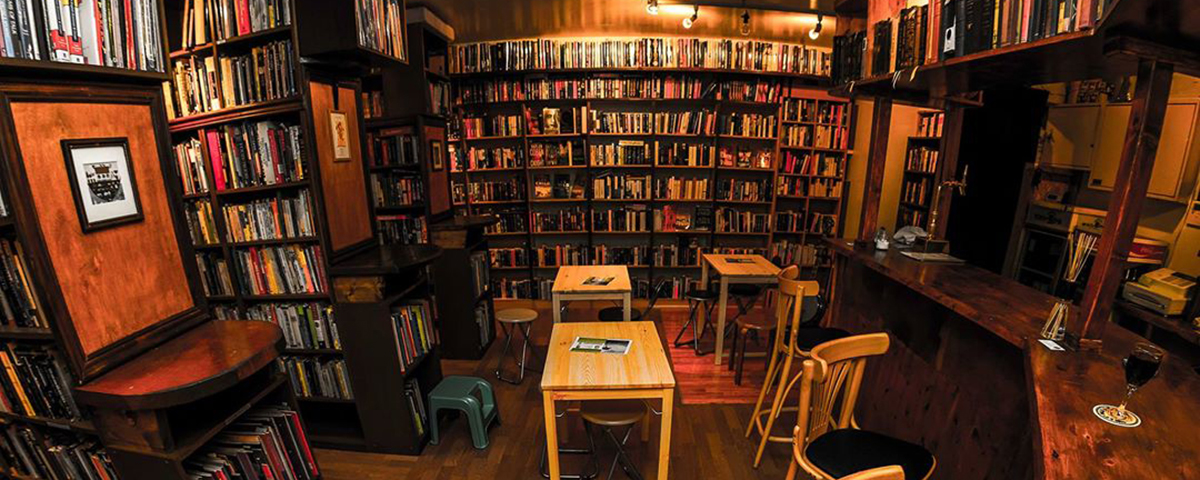 Do you get to read every book you stock?
No. I don't even have time to read all the books I want to. We also have small sections of books in other languages, which I can't read.
Where do you buy your books and how many do you stock?
I only stock used books. People send me a list of their books from all over Japan, then I evaluate for cash or in-store credit. Presently, I have 15,000 books.
What would make your job even better, more enjoyable or lucrative?
People reading more and buying more books, I guess. If anyone has any brilliant ideas, I'd love to hear them. Also, once we get our events started up again, people coming out to them, or coming to me with ideas for events they might want to hold, would be great. I don't charge for the event space, but I do like it when people buy a drink or two while they're here. That's kind of the point.