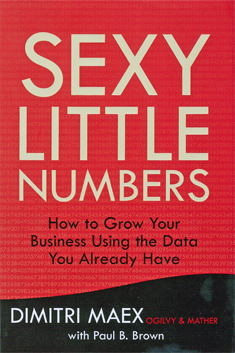 Powerful Marketing
Dimitri Maex has been recognised by Forrester Research, Inc. as a leading figure in his industry. As managing director of OgilvyOne New York and head of Ogilvy and Mather's Global Data Practice, Maex is credited with helping numerous blue-chip firms find radical new uses for their data that lead to hugely profitable results.
Today, more than ever, everything we do produces data.
Whether we go online to search for information or shop, or use smartphone applications to plan daily matters such as a meeting point for coffee, we are all consistently adding to the growing multibillion-gigabyte stash of internet data. All of this information helps marketers better understand consumer behaviour.
Customers of Amazon.com, Inc. are accustomed to receiving emails suggesting specific books or music based on their purchase history: since you bought "x" we thought you'd be interested in "y".
When Amazon first took this approach it was seen as a clever, interactive form of marketing. Now, it is considered virtually Neanderthal.
It still works, but there are much more powerful ways for firms to use the data they have gathered about their customers, including their buying habits and preferences. These methods allow them to strategically allocate marketing resources to generate the highest possible return.
As Sir Martin Sorrell, chief executive officer of WPP Group, said, "What you do with your data is vastly more important than acquiring still more of it".
In fewer than 300 pages, this relatively short textbook explores the meaning of that statement in great detail. More importantly, it explains how you can begin putting the idea into practise.
You do not need to be a number cruncher to understand the concepts discussed. But for anyone who gets excited about new marketing ideas and possibilities, this is a powerful book. It belongs on the shelves of everyone hoping to expand their business.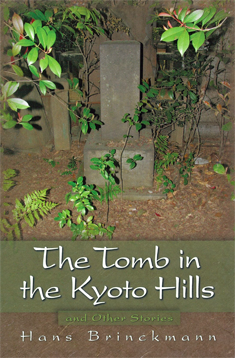 Engaging Tales
It is a sad truth that it has become nearly impossible to find publishers willing to champion authors of short fiction. Even writers who are established in other genres find it difficult to break into this field.
For most of us, we consider ourselves lucky if we find a magazine that will carry a short story. Payment is rare; a few free copies of the publication are often the best reward.
Self-publishing has increasingly become an alternative. There was a time when so-called vanity publishing was frowned on, and in most cases rightly so. Little if any thought was given to quality in terms of editing and production.
The final products were often an embarrassment to all but the proud author, whose work would, more often than not, otherwise never have seen the light of day.
While such vanity publishers are still around, panning for their literary gold, a new breed of more respectable boutiques has surfaced.
These publishers will print books for authors who either pay for them directly or through a variety of risk- or profit-sharing formulae.
The best establishments work with clients to ensure their books are appropriately edited and—equally important—marketed, thus enabling authors to reach a broad readership. Often, print-on-demand is a key part of the scheme.
Hans Brinckmann's collection of stories appears to be the result of such an arrangement (a key giveaway is the extremely narrow bottom margin on most pages).
But we should be grateful that the author, having sufficient confidence in himself and the stories he wanted to tell, proceeded with publication.
The five tales are engaging, and each demonstrates the author's love for Japan, especially the Kansai area. They also reveal his sensitivity to many of the values still held dear by Japanese, especially those of an older generation.