By Ralf Bebenroth and Toshihiro Kanai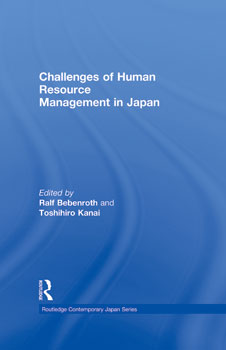 The 32nd release in the Routledge Contemporary Japan Series, the book is split into two halves, an "international perspective" written by seven foreign writers, and the domestic view from eight Japanese academics.
After reflecting on how Western management experts were falling over themselves to learn from Japan in the 1980s, the volume takes a scholarly look at how Japanese management has been learning from global best practice in HR and adapting this for use at home and in the firm's overseas subsidiaries.
This book is academic in tone, but the abstract at the start of each chapter provides concise summaries that allow the reader to delve further only into those chapters that are relevant to them. A useful resource for anyone managing a Japanese workforce or just wanting to better understand local HR issues.