Photos: Joao Longo Pereira
• Many advantages to diversity
• Poll: Norway 1st, UK 24th, Japan 46th
• Govt should help women, working mums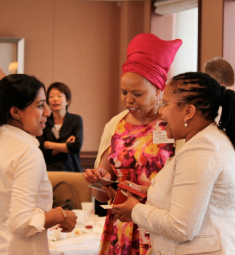 The concept of diversity—from gender, age and sexual orientation, to cultural background, education and handicap—is largely embraced and actively encouraged today by Western firms.
Winning acceptance for women in the boardroom or physically challenged people on the shop floor might have met resistance many years ago, but is now an entrenched and accepted fact of business life.
However, such diversity is less apparent in Japanese firms and organisations.
Barbara Adachi, managing director of the Human Capital division of Deloitte Consulting LLP in the US, hopes the Diversity Week event that her firm staged in Japan in early September will help address the issues that need to be dealt with in this market, and bring a far broader spectrum of people into the workplace.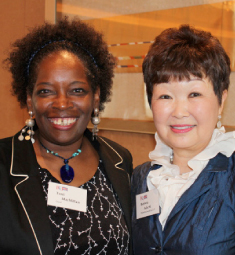 Japanese firms are missing out on a vast pool of educated, talented and hard-working employees by under-utilising women, Adachi pointed out.
"I joined Deloitte in 1990 and led the Women's Initiative for four years from 2007 until earlier this year", Adachi told attendees at the British Chamber of Commerce in Japan's "Diversity: What's the Point" event, in Tokyo on 6 September.
Although the firm was committed to hiring 50% female staff, a mere 7% of the key positions (partners and directors) were occupied by women at that time.
"The assumption was that they were having families and staying home", she said. "But they weren't: they were going somewhere else to work.
"This was a big issue for our firm because our biggest asset is our people", she added. "And if in the future we do not have enough women on our staff, then we are not serving our clients".
Some 23% of the top posts at Deloitte are now held by women, many of whom are working mothers, she revealed.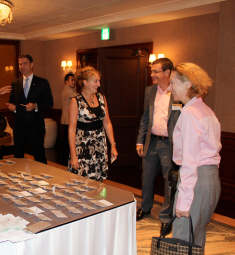 According to studies assessing the impact of bringing together a wider range of people with a broader range of experiences, skills and outlooks—the advantages are clear.
Diversity can drive innovation and add value to firms. It can also respond better to the needs of diverse customers and attract additional diverse talent. Maximising individuals' uniqueness increases creativity and enhances feelings of fulfilment and pride. Flexibility in the workplace makes for happier staff and empowers employees by encouraging them to participate. This can only help firms move forward.
There are very few downsides to a corporation encouraging diversity. Yet that message has not percolated all the way through some organisations.
According to a 2012 study issued by Forbes, Inc. on diversity and inclusion, Norway is the most progressive nation in terms of the role of women in society. Fully 36% of Norwegian corporations' board members are women—the highest ratio in the world.
The country also scored high marks for the number of women in parliament and the total number of women in the workforce.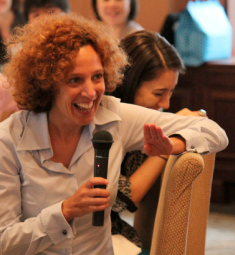 The UK ranked 24th on the Forbes list, behind the US, Australia and Germany. Japan was in a rather dismal 46th spot, well behind China in 28th position, and South Korea in 42nd.
Although Japan has until recently been considered Asia's economic powerhouse and an advanced society, the nation fares badly when it comes to the issue of diversity.
A study by the Bank of America Corporation revealed that Japan has the second-lowest percentage of women in management positions in the top six Asian economies.
"I read a study that said by 2020, the Japanese workforce will have shrunk by 8.5mn. This is as well as the added problem of our ageing society", said Haruno Yoshida, president of BT Japan Corporation. She is widely considered a role model for the advancement of women in Japanese businesses.
"This means that we are soon going to see a direct impact on business here", Yoshida said. "It is a must for any chief executive to have the right worker resources, and there are a couple of ways for us to make the most of what are underutilised resources.
"All analyses show that female workers in Japan are well educated and very capable, but they are massively underutilised compared with [those in] other developed countries", she said. Working mothers need support from the government, and women need to be able to have a work-life balance, she added.
"Another thing to remember is that the British government in the 1980s opened up the country and called for more immigrant workers", she said. "We should do the same in Japan because foreigners account for less than 2% of our total population. There should be more diversity in immigration".
Japan's shrinking population is "a wake-up call" and corporate Japan has no choice but to change, according to Adachi.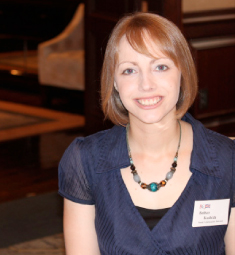 "And unless firms here start planning for this now, they will be behind the rest of the world", she emphasised. "There is already a talent shortage around the world, and we must remember that we all have to compete globally now".
Although it is likely to be a challenge to convince middle and senior management at Japanese corporations that they need to act immediately, an effective tactic is to present the decision-makers with clear and indisputable evidence that a problem is looming, Adachi explained.
"They will have no sense of urgency if they believe that everything is okay", she added. "You need to confront them with hard, independent facts.
"It has got to be about what will happen to the company if it is not growing because it is not diverse in its workforce; about having women in key positions and employing people from other countries", she said.
Another problem is that Japanese firms do not want to be the first to promote diversity programmes. They prefer to wait for another corporation to take the lead.
Conversely, Yoshida said, once the Japanese government introduces legislation with which firms are required to comply, they invariably do.
Firms in other countries have resisted setting quotas on women in management positions as they believe it can reduce the women to merely a symbolic presence, used simply to comply with the requirement. However, it is felt by many that imposing quotas on Japanese firms might be the most effective way of achieving the all-important initial breakthrough for minorities.
In addition, the need for a system of sponsorship by senior members of a firm for workers from diverse backgrounds was emphasised by both speakers. It is also necessary for women to take it upon themselves to take up that role and assist other women at every opportunity.
The speakers were asked to describe the type of woman who would make the ideal role model and sponsor for a new generation of working women. Adachi ticked off a series or ideal attributes: "Somebody who is willing to take risks and who is willing to speak up, although not in an aggressive way", she said. "Someone who is courageous, who has the ability to communicate well and articulate ideas. And it is important to have passion".