Ever since Howard Handleman of the International News Service took on the role of president in 1945, there have been 76 journalists who have led the Foreign Correspondents' Club of Japan (FCCJ)—but never a British woman. That changed in August when Isabel Reynolds was elected.
The Wantage, Oxfordshire, native, who attended the University of Manchester, first came to Japan in 1990 on the Japan Exchange and Teaching Programme. After returning to the UK and earning a master's degree in Japanese Studies, she began working in the London news bureau of the Tokyo Broadcasting System before returning to Tokyo to write for The Daily Yomiuri. She then spent 11 years covering markets, firms and general news at Reuters before moving to Bloomberg, where she currently works as a government reporter.
ACUMEN sat down with Reynolds to learn more about the FCCJ and her passion for leading it, challenges and opportunities for women journalists and more.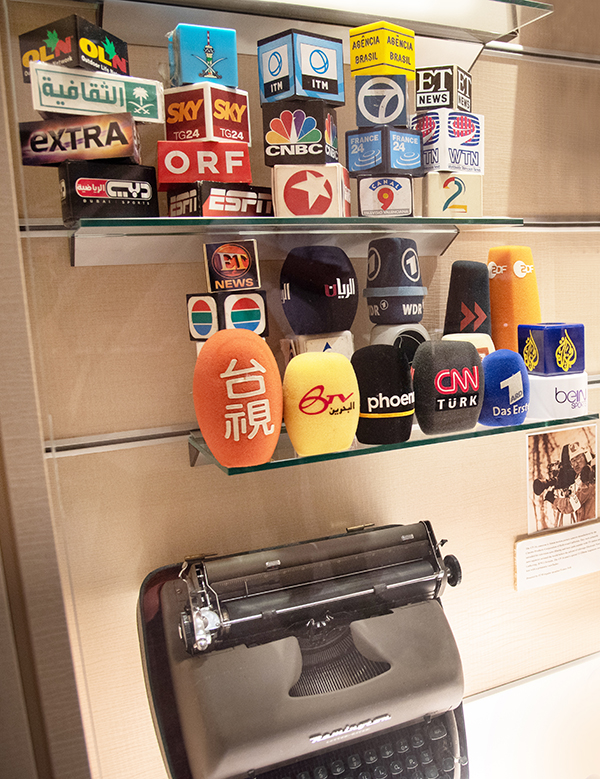 Please tell us about the Foreign Correspondents' Club of Japan (FCCJ).
From its beginnings as a kind of hostel for reporters who needed a place to live in the rubble of 1945 Tokyo, the FCCJ has become one of the city's great institutions—providing a forum for journalists and people from all walks of life to meet, and also to come into contact with Japanese politicians and other prominent figures. It plays an important role as a place for reporters to work, as well as a social club where you can bring friends and business contacts for a meal or drink.
Why did you join the FCCJ and run for president?
I joined many years ago as a way to meet other journalists and to attend events with newsmakers and experts to build up the knowledge needed to cover Japan effectively. I ran for the board because I wanted to make a contribution to an institution that's helped me so much over the years. This was the right moment for me—I have more time to offer because my daughter graduated from high school earlier this year, and really wants me out of her hair!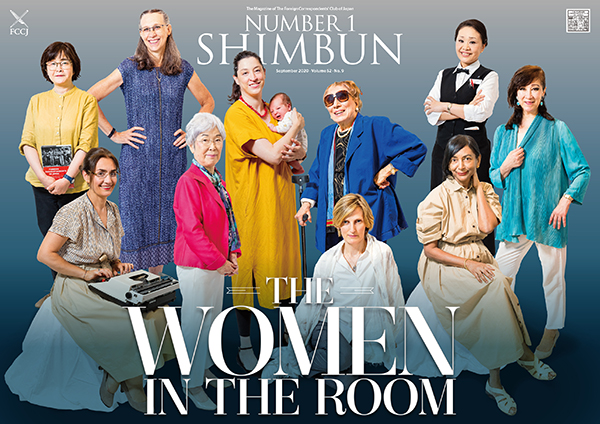 What about diversity and inclusion at the FCCJ?
The FCCJ undoubtedly started as an almost completely male-dominated organisation, as you can see if you look back at some of our early photos. For a time, there was even a bar that didn't admit women. While we have gradually changed over the years, there's plenty of room for progress in terms of gender diversity.
We have achieved a leap forward with four women on the 11-strong board this year, and we hope to build on that to attract more female members, as well as more young people and more people from other parts of Asia. That's why we've just established a new Diversity Committee. If you're interested, take a look at the current issue of our in-house publication, No. 1 Shimbun, which focuses on the women of the club.
What are the main challenges the FCCJ faces?
Right now, the main challenge is the same one everybody else in the world is facing. We need to protect the health of our staff and members, which means limiting our events. But we're livestreaming our press conferences and are aiming to bounce back as soon as it's safe to do so. Incidentally, we usually wear masks at the club—I just took mine off for the photos.
I mostly write about politics and diplomacy, which usually means dividing my time between various ministries, the prime minister's office and parliament, as well as the Bloomberg office, just up the road from the club. Since the pandemic began, I've been working from home a lot, which has made things more difficult. Talking to people on the phone is never quite the same. But I'm gradually starting to venture out for interviews again, as Japan's case numbers tail off and the risks seem more manageable.
What challenges do foreign and woman journalists face in Japan?
I think being foreign can play both ways in journal­ism, much like other aspects of life in Japan. Often you can be left out, but occasionally you get special treatment. There's no denying that Japanese women have a tough time of it as reporters. Foreign media benefit from that, because we get a lot of the talented female journalists who hit the bamboo ceiling at Japanese firms and then look for greener pastures.
What would you say to potential members?
Join us, of course! There are so many opportunities to get involved. The FCCJ is a news and informa­tion centre as well as a social hub. Many associate members are businesspeople who work in the vicinity and find the club to be a convenient spot. Members from all walks of life can meet and exchange ideas over a drink in our bar. Our dining facilities are spacious, and members have told me they are comfortable dining and hosting business meals at the club even during this challenging time, because they feel sufficiently distanced from others and safe. There's even free live music, often jazz, on most Saturday evenings, and you don't have to be a journalist to join the FCCJ.
News stories often break during press confer­ences held at the club. We also host author talks for new books as well as movie premieres featuring a press conference with the director. These are rare opportunities to meet such individuals. We hope that, in the near future, circumstances will allow other cultural and social events to restart.
The FCCJ has a fascinating history, but there's no need to be intimidated by it. Our future depends on our members and how they want to shape it.