20 Years of ARK: How one remarkable woman saved thousands of animals
Although Japan is an advanced nation, it is sadly lagging behind others in terms of animal welfare. While pedigree dogs, cats and "exotics" fetch high prices, about 300,000 unwanted, abused or stray pets are put to sleep each year by authorities.
But when there were no animal shelters 20 years ago, that death toll was a heart-breaking 1 million.
Then came Elizabeth Oliver.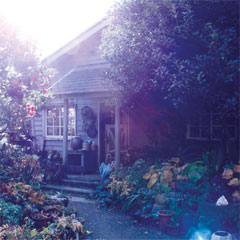 Horrified at the animals' plight, she founded Animal Refuge Kansai (ARK), high up in the mountains. Today it one of the biggest animal shelters in Japan.
To help mark ARK's 20th anni-versary, BCCJ Acumen recently visited its headquarters at Nose, in the Toyono district of Osaka, bordering Kyoto and Hyogo prefectures.
Surrounded by vast hills and sprawling fields, the site looks well maintained and clean, bursting with flowers that welcome visitors. "The garden is the heart of ARK. You might have a negative image of animal shelters, but we try to create a bright and positive picture for visitors through our garden", Information Coordinator Sakae Kishida told me as I arrived.
The story began when Oliver, from Somerset in south-west England, started ARK with 15 stray cats and dogs and lots of help from kind friends.
At first, ARK was run only by volunteers, but then came the Great Hanshin Earthquake of 1995, when the organisation rescued more than 600 animals. This triggered the NPO's expansion and thrust it into the public eye via media attention.
"We now have 32 members of staff, including a veterinarian and carpenters, plus we have a Tokyo office. Donations come from 3,000 supporters and, from all over the country, we receive gifts, such as food and medical supplies. And, of course, we have many volunteers", said Kishida.
In Osaka, ARK currently houses about 330 animals. These include dogs, cats, rabbits, ducks and even silver fox — most of which used to be someone's pet — and more than 5,000 animals have been rescued since 1990.
Animals that are being considered for a new home are first measured, checked and weighed before being neutered and trained.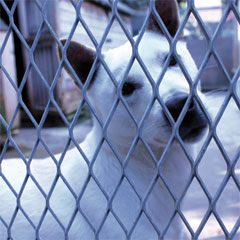 Kishida's perpetual smile quickly turned to a frown when I asked about the sad cases.
"It is difficult to find a new home for some animals because of illness or old age, so they spend the rest of their lives here", she said.
"We sometimes euthanise them to release them from their chronic pain and misery. In one case, a towser brought here by the owner had never been trained. When the dog was fully grown, he was uncontrollable and was sometimes hit".
Although ARK tries hard, it is very difficult to train an adult dog from scratch, so he would have had to be caged for the rest of his life. "You might think this is cruel, but we chose to euthanise him instead.
"Of course, we grow very attached to all the animals, as we look after them every day. We always meet with staff members before we decide on their future".
ARK is now building a sanctuary in Hyogo Prefecture, with a kennel, cattery, clinic, training/education complex, manager's house and staff/volunteer facilities — Japan's first dedicated and complete animal-welfare centre.
Oliver says ARK is her dream come true. "This is not just a place to bring homeless animals. I think the most important thing in Japan regarding animal welfare is to educate people. We are planning an education centre for this to help people understand animals.
"I have seen a huge number of sad cases, but I have also witnessed many happy endings over the past 20 years".