This month marks the 10th anniversary of BCCJ ACUMEN. It's been a memorable decade that we at Custom Media have thoroughly enjoyed, so forgive us while we blow our own trumpets on page 35 in a brief tribute to the magazine of the British Chamber of Commerce in Japan and the UK community here.
Congratulations also to the winners of the 2019 British Business Awards, held in Tokyo on 8 November, and a huge thanks to the volunteers, sponsors and organisers who helped stage the successful annual gala. Please enjoy our full report on page 18.
Lords, lamb and leeks
After the 50th anniversary of Aberfan on 21 October, someone said to me we don't give enough space in ACUMEN for Wales, so here goes: please turn to page 31 for an exclusive interview with the new Welsh principal of the British School in Tokyo and details about its innovative new campus. On page 50, we wonder what will happen to post-Brexit Wales. And having recently enjoyed the enlightening autobiographies of Lord Charles Brocket and fellow aristocrat Darius Guppy, I was intrigued to be invited to lunch with Welsh Peer "just call me Greg" Mostyn (page 46). I needn't have worried: down-to-earth 35-year-old multi-millionaire Lord Mostyn, oops, I mean Greg, supports Arsenal, plays snooker, is probably the only hereditary British peer who taught English conversation in Tokyo and speaks "half-decent" Japanese.
We met at a monthly speaker event of the Tokyo-based College Women's Association of Japan—whose multinational volunteers raise funds for scholarships and charities—both of us kindly invited by Luncheon Manager Ursula Bartlett, president of the St David's Society Japan.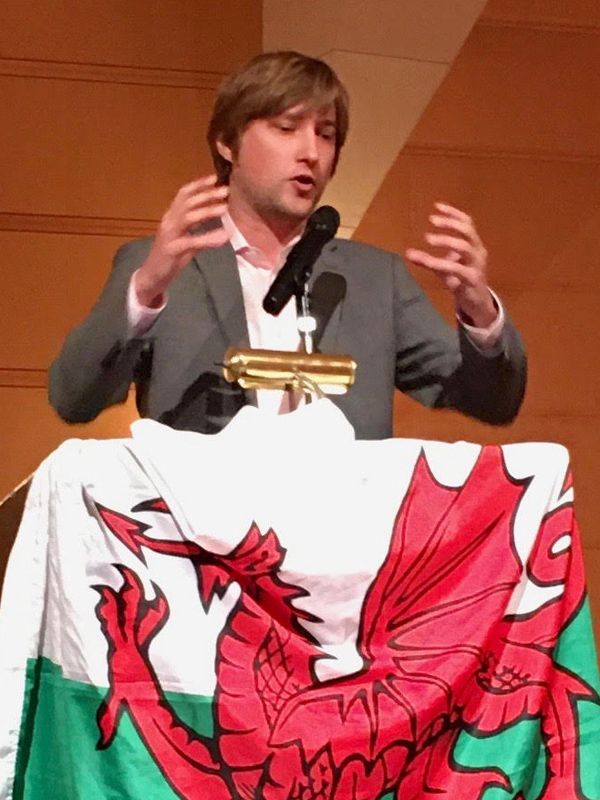 It's not every day I get mistaken for one of Britain's most eligible bachelors; a group of star-struck ladies at reception had presumed I was him because I was the only guest wearing a tie (Greg went Cool Biz). Once that was sorted, his speech revealed he had taken a real estate course on managing the vast Grade I-listed classical country pile he had inherited in his twenties and that Mostyn Hall often welcomes tourists from Japan and elsewhere to its 6,000 prime Welsh acres.
At the top of a 500-year-old family tree, self-effacing Greg has no time for sexism. Indeed, he believes that his great-great-great grandmother opened the world's first gallery devoted to women's art.
He took questions and spoke modestly, eloquent­ly and too fast for some of the enamoured Americans in the audience about his charity work and family links to the War of the Roses (1455–1485), the English Civil War (1642–1651) and the building of Llandudno in north Wales. And he's no snowflake: unlike the often-perceived stereo­typical posh classes, he'd rather watch football and have his mates around for beer and billiards than play the piano at home or politics in the House of Lords.
Could this be the new face of British aristocracy?
And just in: National Geographic has picked Wales (and Tohoku,  Japan) among "the planet's six most exciting adventure destinations" for 2020: "Follow three new national touring routes, called the Wales Way, that showcase the best of this legend-filled land to get the blood pumping".
And finally …
With the Rugby World Cup 2019 over, here is the last (I promise) and most heart-warming chapter about dogged overlanders from the UK that we have followed on these pages since well before the September kick-off.
An off-road four-wheeler driven by Londoner
John Richardson (below) broke down in Mongolia, forcing him to fly here (gromottourii.blogspot.com). Undeterred by two creaky hip replacements, bureau­cratic hassles and other joys of motoring, the 72-year-old chainsmoker teamed up here with the two owners of Amber, the Land Rover Defender converted British Army ambulance driven all the way from Devon (https://swinglowsweetchariot.blog).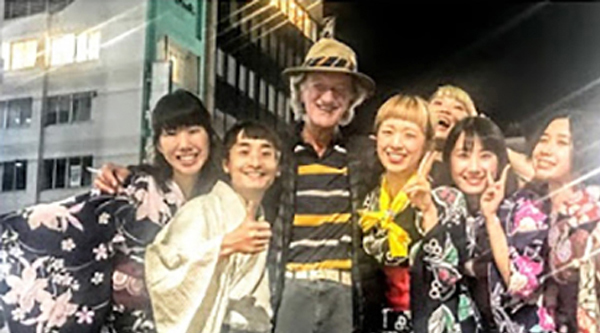 The three rugby fans enjoyed all the England matches, but couldn't find or afford tickets for the final against South Africa. Then an ACUMEN reader told the BBC, which interviewed two of them in Tokyo for the Friday night news. Ben Saunders, of England Rugby, saw it and soon messaged the ticketless trio as they stared morosely into their beer at a Tokyo bar just hours before kick-off—to offer them free seats at the final: "Your incredibly epic journey has been highlighted to us, and we wanted to thank you officially for your incredible support of the team over the past few months. A quite remarkable journey to have made in support of the team".
Despite the anti-climactic final result, the three rugby-loving travellers have asked me to express their deep gratitude to England Rugby and everyone else who has welcomed or helped them during their amazing two months in Japan.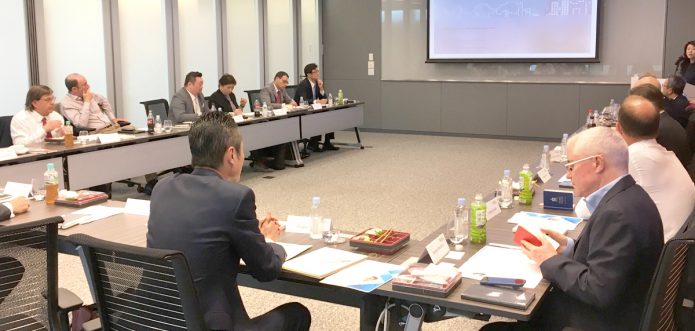 For NEDs, new and old
The Financial Times runs an intensive diploma course for senior leaders who are aspiring, new or existing NEDs—that's non-executive directors. After joining the half-day introduction in Tokyo last month (page 46), I am impressed enough to plug it. The challenging, mostly online courses start in March and September and includes in-person time in Hong Kong. Whether motivated by pending retirement, extra cash, spare time or sharing their skills, graduates of the six-month postgraduate gig get a valuable qualification to help climb a rung above many other applicants for NED roles—in a country whose firms are, at long last, welcoming independent directors.
Details: chris.moon@ft.com
Global arts award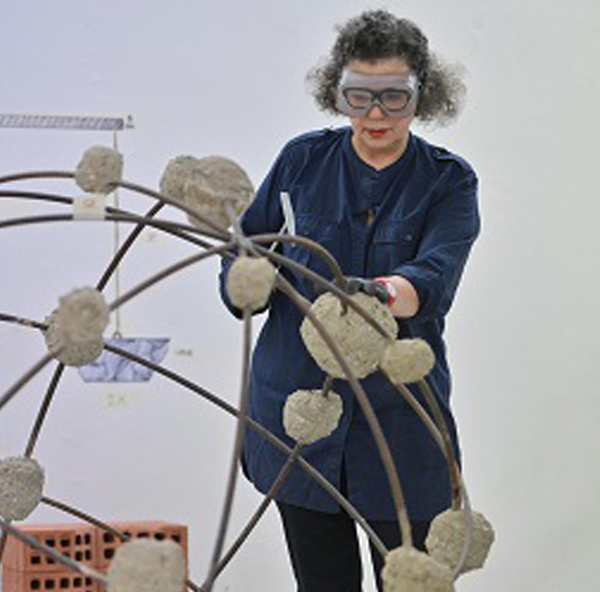 Congratulations to British-Palestinian artist Mona Hatoum on being awarded a Praemium Imperiale prize by the Japan Art Association in October. She is the first Briton for six years to win one of the five prestigious annual awards. According to the nomination, Hatoum's "poetic and political oeuvre is realised in a diverse and often unconventional range of media, including installation, sculpture, video, photography and works on paper".
Her works have featured at the Tate Modern in London and she received the Hiroshima Art Prize in 2015.
Previous winners include huge global names in art (Anish Kapoor), architecture (Zaha Hadid), music (Plácido Domingo) and theatre & film (Francis Ford Coppola, Sophia Loren and Martin Scorsese). The last British laureate was sculptor Antony Gormley in 2013, preceded by actress Judi Dench (2011) and playwright Tom Stoppard (2009).
See you next year!
Custom Media wishes all our readers and friends a safe and pleasant seasonal break wherever you will be, and we look forward to bringing you the next issue of ACUMEN in January 2020.