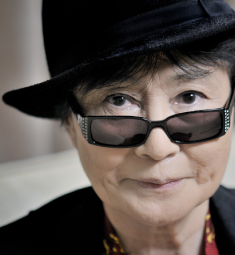 A picture, they say, is worth a thousand words. Attend one of Alfie Goodrich's roving photography classes and you'll get the thousand words thrown in, as advice on how to capture that perfect image.
Goodrich first picked up one of his father's old cameras at the age of five and, what began as a hobby, has since evolved into a career snapping for clients ranging from Time Magazine to The International Monetary Fund, the BBC, Elle, Q magazine, la Repubblica and, most recently, The Official Ferrari Magazine.
While shooting for commercial clients can be rewarding, Goodrich particularly enjoys the opportunity to pass on some of the skills he has developed behind the viewfinder.
"My dad gave me an old Russian Leica copy—a Zorki—when he switched his own cameras and that became my early obsession", said 43-year-old Goodrich. "But I had really been fascinated by photography even before that.
"I can remember the moment with complete clarity; I was in the lounge and my dad had a projector and was showing holiday photos on a huge screen on the wall", he said. "It was a still photo, huge, much bigger than the TV—and that captivated me.
"From that first memory of seeing history frozen, of my family on their holidays before I was born, I was hooked on being able to stop time".
Born in Canterbury, south-east England, Goodrich moved with his family to the Welsh borders as a boy and studied photography at college. Before moving to Japan permanently with his wife, Hiromi, and their three children, he ran his own web and graphic design business in Monmouth, south-east Wales.
He continued doing web designing in Japan but found himself increasingly drawn back to his first love—photography.
"I originally came up with the idea of teaching English and photography at the same time, giving people the chance to learn the language through their hobby, but I soon deviated from that plan because I learned that there are a lot of foreigners here who want to learn about photography", he explained.
Before the Great East Japan Earthquake and the Fukushima nuclear crisis, the majority of Goodrich's clients were expatriate employees and their families. In the aftermath of the disaster, his clients are a slightly different group of enthusiasts, who include a higher proportion of Japanese Anglophiles.
"Many of these people have recently spent quite a lot of money on new photography equipment and have not quite figured how to get the very most out of it", he said. "Some of them had film cameras previously and are now coming back to photography with expensive digital kit and they want to get beyond putting everything on the auto setting.
"Some have done digital and want to get back to film, so it's a very mixed bunch, but everyone is enthusiastic and passionate", he added. "That's very good for me, too, to be around people who still have that raw passion for the camera".
Classes are held either for groups or individuals, and focus on the basics—from aperture, speed and exposure, to manipulating the images through the use of light, shadow, tone and contrast.
Once these skills are mastered, Goodrich takes his students on what are probably best described as urban safaris.
"I try to go out on a photography walk every weekend, but I believe you need to have structure or a theme to the event", he said. The edge of Tokyo Bay, close to Haneda Airport, is good for some technical and macro work, he explained. Another favourite area is the back streets of Yokohama's Hinode-cho district, where he has done a series of workshops that have involved semi-professional and professional models.
"It's a great neighbourhood for photos because it has so much character, it is laid back and down-at-heel, and people don't care when a group of photographers and models turn up on their doorsteps", he said.
"Especially with the fashion and portrait shooting, I have this idea that I try to get across to the students of seeing the city as their studio, the potential of the city, even in the most unpromising of situations".
Classroom sessions also examine the history of still images, digital workflow, editing and other important skills for anyone wanting to follow in Goodrich's footsteps and develop a career in photography. Ultimately, he aims to set up a formal school for the art of photography, and is currently in discussion with several universities about their possible collaboration in his venture.
And, like most top photographers, Goodrich has a favourite shot.
"I literally got 60 seconds with Yoko Ono, to get something unique of her for the BBC, as the PR guy was literally hustling us out of the door", he recalls. "It was a dull, featureless hotel room—and suddenly she just looked over the top of her glasses at me and I ran off a dozen shots.
"I'd been saying to her what nice eyes she had—after seeing so many shots of her with huge sunglasses on, blocking out her eyes—and she had this slightly cheeky grin as she looked up at me", he said. "And it was the very first shot that was the one that worked best".