The technology that was considered the best and cutting-edge a century ago today is long past its sell-by date. The first jump from a moving aeroplane took place in March 1912, while that marvel of engineering, the RMS Titanic, started—but failed to complete—her maiden voyage across the Atlantic in the same year.
The principles by which Dale Carnegie led his life, and shared with others, are also 100 years old next year. The difference is that they are just as applicable and effective today as they were then.
"Dale Carnegie was a genius in terms of his insights into human nature", said Peter V Handal, chairman and CEO of New York-based Dale Carnegie Training. "Our goal is to change behaviour, not to impart knowledge. We do not lecture people, but we use a unique training methodology that is interactive and 'coaching in the moment' ".
Dale Carnegie Training arrived in Japan in 1962, where the system has been adapted to meet the needs of Japanese firms, and foreign firms doing business here. An indicator that Handal likes to use as a yardstick of just how client firms perceive the product is the fact that fully 80% of the Fortune 500 firms use Dale Carnegie Training.
But it's not rocket science, he emphasises. It's common sense.
"You have to be a good listener", said Handal. "People are flattered if you're a good listener and you absorb information better if you are really listening—and that's the same now as it was in 1912.
"Also, think in terms of the other person's interests; that's also true today", he said. "It's basic common sense based on human nature that was the same 1,000 years ago and will be the same 100 years from now".
Carnegie, who was born in Missouri in 1888, began teaching communications classes at the YMCA in New York in 1912. He authored several best-selling books, with more than 50 million titles in 38 languages sold around the world. His most famous are How to Win Friends and Influence People and How to Stop Worrying and Start Living.
Dale Carnegie's Golden Book is a compact strip of folded, double-sided paper that can slip inside any pocket and contains the key elements of his philosophy. To become a friendlier person, don't criticise, condemn or complain, he wrote, and "Remember that a person's name is, to that person, the sweetest and most important sound in any language".
To be a leader, ask questions instead of giving direct orders, begin with praise and honest appreciation—and to overcome worry, ask yourself, "What is the worst that could possibly happen?"
Before March this year, the Lehman crisis appeared to be the worst thing that could have happened in the business world, agrees Handal.
"We had the Lehman shock, a slow decline and slowdown in business, then we hit bottom and it was coming back" he said. "But March 11 was very different; [business] fell off a cliff.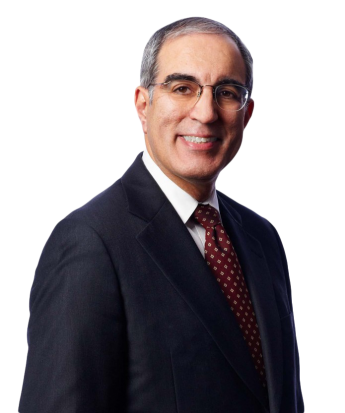 "We were having six or seven aftershocks every day, people were not able to get to work, they were worried about radiation—and they certainly were not thinking about training", he said. "When something happens with the economy, training is something that doesn't need to be done immediately, there are other concerns and it can be put off to the next quarter".
Despite that, only one class was cancelled entirely, although others were postponed. Seven months down the line, things have "really improved quite dramatically", he said.
"Business here has truly improved", he said. "In the aftermath of 9/11 in the US, business was down for us by about 20% and we expected to see the same here in Japan but, instead, it has been flat and we're very impressed with that".
Dale Carnegie Training operates in 86 countries and 30 languages, and has more than 8mn graduates—yet is still looking to expand.
The firm opened in Russia last year and Poland early in 2011, while it is starting operations in Colombia in the near future and has plans to expand in Russia, inland regions of China, and to break new ground in central Africa.