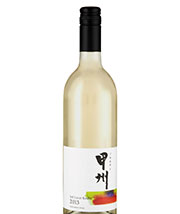 Marks & Spencer plc will become the first British high street retailer to stock Japanese wine, The Daily Mail reported on 10 May.
The special variety is called Sol Lucet Koshu, meaning "the sun shines". It is produced from a white grape—which has been eaten fresh in Japan for the past thousand years. The koshu grape is grown on the volcanic foothills of Mt Fuji, where small umbrellas are used to provide shade from intense sunshine.
Marketed as an accompaniment to sushi and tempura, the wine will initially be stocked in 70 stores and, if successful, rolled out nationwide.