A decade has passed since British business in Japan first came to life on the pages of ACUMEN. What began in November 2009 as a bimonthly publication quickly found a strong following, and soon members of the British Chamber of Commerce in Japan (BCCJ) were receiving a monthly collection of reports and features. It was an unexpectedly fast turn of events for Simon Farrell and Robert Heldt, co-founders of Custom Media K.K., publisher of ACUMEN.
"Our original plan was simply to publish an authoritative, business-only magazine for BCCJ members," recalls Heldt. "My main fear was whether there were enough stories about the UK in Japan to fill pages, but those doubts soon went".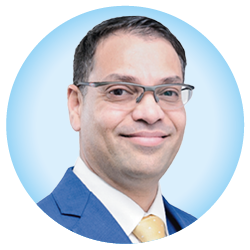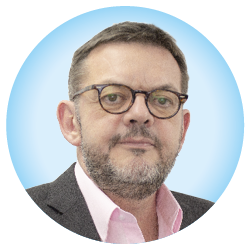 Interest grew rapidly. And as ideas and support flooded in from writers, members and others, ACUMEN quietly evolved into a magazine for the entire British community and Anglophiles in Japan. The focus expanded to also showcase other elements of British lifestyle, such as culture, sport and people. "Our brief is still very much business focused though," Farrell said. "Nowadays, the challenge is finding enough space for the many interesting, useful, inspirational, revealing or otherwise deserving stories that cross my desk".
Key events
There have been so many big moments in UK–Japan relations over the past 10 years, it can be difficult to keep track. That's where ACUMEN excels, as a journal of business and culture. Which stories stand out to the publishers?
"There are too many to list, but the exclusive interview that Olympus whistleblower Michael Woodford gave us just before he was sacked as president and fled Japan stands out," said Farrell.
Heldt looked back at one of most trying times for the country. "Our coverage of the chamber's efforts to help the people affected by the Great East Japan Earthquake of March 2011 was very important to me". He also cited solo global rower Sarah Outen as well as Paralympians Maya Nakanishi and Andy Barrow for inspiration, and Timothy Berners-Lee, inventor of the internet, for brains.
Farrell said that, for personal satisfaction, "the first interview with Hans Dietmar Schweisgut as head of the Delegation of the European Union to Japan, which beat to the mark even the magazine closest to his organisation" was a true highlight. "Other personal favourites include features on high-performance niche British cars and motorbikes, pitching the Eurofighter Typhoon to Tokyo and HMS Daring on her visit here," he added.
Future forward
Where does ACUMEN go from here? With Brexit on the horizon, bilateral relations will be more important than ever—particularly in the business world. With the BCCJ's 5.0 initiative fully in motion and a vibrant UK community spanning the chamber, British Embassy Tokyo, world-class firms and an exciting social scene, the future looks bright.
"Every old-hand or insider here who I ask agrees that bilateral ties have never been better," said Farrell. "I see no reason—including Brexit—that the relationship shouldn't grow even stronger. Education, for example, is a major investment for schools and parents, expatriate, local or mixed. So, with a new and highly innovative British School in Tokyo campus set to open at a very prestigious location and multiple campuses of the elite 450-year-old Rugby School—the first independent UK school in Japan—slated for 2022, it is difficult to argue against a rosy long-term future. And if you look at the British Business Awards, every year has a healthy set of worthy nominations for the coveted UK–Japan Partnership gong".
As publisher, Farrell is certain that the BCCJ's publication will remain indispensable. "ACUMEN will be there to cover developments with more depth than other media because we are better placed to understand this increasingly important relationship in the worlds of business, culture and lifestyle—and sport, of course. Our contacts and knowhow are deeply embedded in the right places and committed to the UK–Japan relationship; and that is our unique strength".