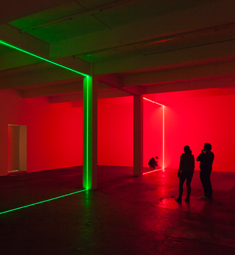 Solo exhibition by Haroon Mirza
Until 23 February
As winner of the Daiwa Foundation Art Prize 2012, British artist Haroon Mirza gained this opportunity to hold a solo exhibition in Tokyo. The exhibition will consist of new works—characteristically interweaving sound, objects and space—that the artist will create in Japan.
SCAI THE BATHHOUSE
Kashiwayu-ato
6-1-23 Yanaka
Taito-ku, Tokyo 110-0001
03-3821-1144
12pm–6pm (closed on Sundays, Mondays and national holidays)
Free of charge

www.scaithebathhouse.com/en/exhibitions/2013/01/
haroon_mirza_daiwa-foundation-art-prize-winner/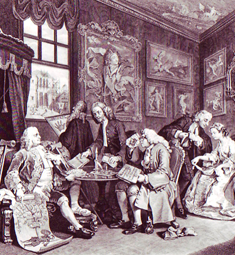 William Hogarth Caricature Exhibition
From 6 February
Works from well-known British painter William Hogarth's permanent collection, including Marriage A-la-Mode—a pointed skewering of upper-class, 18th-century society—will be exhibited at the Koriyama City Museum of Art. Since opening in November 1992, the museum has focused on modern British art.
Koriyama City Museum of Art
130-2 Oyaji
Yasuhara-machi
Koriyama City,
Fukushima Prefecture 963-0066
024-956-2200
9:30am–5pm
(entry permitted until 4:30pm)
Adults from ¥200
www.city.koriyama.fukushima.jp/bijyutukan/index_e.html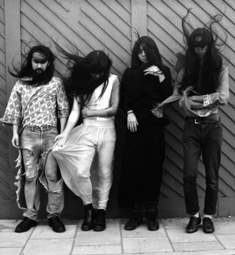 Bo Ningen Line The Wall Japan Tour 2013
14 February–10 March
The members of Bo Ningen, a Japanese four-piece punk band, met while studying in London. Their unique psychedelic rock sound appeals to people in the UK and Japan. The band's first single, Koroshitai Kimochi (2009), was an immediate success.
Club Asia
1-8 Maruyama-cho
Shibuya-ku, Tokyo 154-0043
03-5458-2551
5pm (doors open at 4:30pm)
Adults from ¥3,500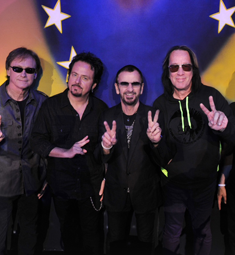 Ringo Starr Japan Tour
25 February–1 March
As part of his Pacific Tour, former Beatle Ringo Starr will visit Japan for the first time since 1995. He will play popular songs, including Hello It's Me and Broken Wings with his band, featuring Steve Lukather, Richard Page, Todd Rundgren, Mark Rivera, Greg Laurie and Greg Bissonette.
Zepp Nagoya
4-60-7 Hiraikecho
Nagoya, Aichi Prefecture 453-0872
052-541-5758
Zepp Osaka
2-1-39 Shikitsu-higashi
Naniwa-ku
Osaka City, Osaka 556-0012
06-6630-8533
7pm (doors open at 6pm)
Adults from ¥10,500
www.creativeman.co.jp/artist/2013/02ringostarr/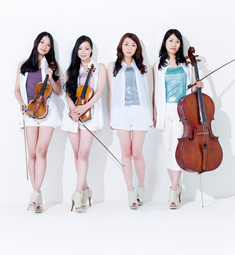 1966 Quartet, Beatles & Queen London Classics
6 March
Replacing John Lennon and Paul McCartney's positions with violins, George Harrison's with a cello and Ringo Starr's with a piano, the 1966 Quartet's performance will cover the Beatles and other well-known bands. Classical versions of Queen's We Will Rock You, the Beatles' Hey Jude and other melodies will be played.
Tokyo Bunka Kaikan
5-45 Ueno-koen
Taito-ku, Tokyo 110-8716
03-3226-9999
7pm (doors open at 6:30pm)
Adults from ¥4,000 (Preschool children will not be admitted)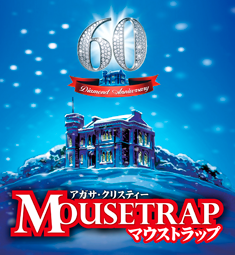 The Mousetrap
6 March–17 March
The world's longest running show, The Mousetrap, is celebrating its 60th anniversary this year. British director Jason Arkley will direct this celebratory premium performance of Agatha Christie's murder mystery play.
Roppongi Blue Theater
5-11-12 Roppongi
Minato-ku, Tokyo
03-5414-3255
Closed on 12 March
Adults from ¥8,900