UK Events in Japan
JEANNE
Until 24 September
Written by Irish playwright George Bernard Shaw, a Nobel Prize winner and founder of the London School of Economics, the story describes the life of Joan of Arc, folk heroine of France and a Roman Catholic saint. She led the French army to several important victories during the Hundred Years' War (1337–1453). The play will be performed by Japanese actors, including Rena Sasamoto, Tomohiko Imai and Kanata Irei.
Setagaya Public Theatre
4-1-1 Taishido
Setagaya-ku, Tokyo 154-0004
03-5432-1515
Adults from ¥3,800
http://setagaya-pt.jp/en/

REGIMENTAL BAND OF THE COLDSTREAM GUARDS
5–14 October
One of the oldest and best-known bands of the British Army, the Regimental Band of the Coldstream Guards was officially formed on 16 May 1785. In celebration of the 60th anniversary of Queen Elizabeth II's coronation and the 400th anniversary of Japan–UK relations, the band will tour several Japanese cities and hold a parade in Japan.
Tokyo area highlights
8 October
Sumida Triphony Hall, 7pm
13 October
Yokohama parade, Nihondai Dori 12:30pm
03-5766-0114
Adults from ¥6,500
www.belcantojapan.com/
TURNER FROM THE TATE: THE MAKING OF A MASTER
From 8 October
Joseph Mallord William Turner was a British Romantic landscape painter, water-colourist and printmaker. Born in London in 1775, he became a member of the Royal Academy of Arts at the age of 26. About 110 of his works from the Tate Britain gallery will be on display at the exhibition.
Tokyo Metropolitan Art Museum
8-36 Ueno Koen
Taito-ku, Tokyo 110-0007
9:30am–5:30pm (8pm on Fridays and 31 October–3 November)
Entry permitted until 30 minutes before closing.
Closed on Mondays (some exceptions; see website)
03-5777-8600
Adults from ¥1,600
www.turner2013-14.jp/
EDWARD II
8–27 October
This Renaissance or Early Modern period play written by Christopher Marlowe is one of the earliest English history plays. Directed by Japanese director Shintaro Mori, it will be performed by Japanese actors including Tasuku Emoto and Ataru Nakamura.
New National Theatre, Tokyo
1-1-1 Honmachi
Shibuya-ku, Tokyo 151-0071
03-5352-9999
Adults from ¥3,150
www.atre.jp/13edward/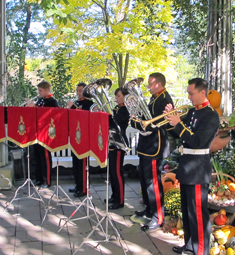 BARAKURA HARVEST FESTIVAL 2013
9–14 October
The Royal Marines Band Service, the musical wing of the Royal Navy, consists of six bands and is headquartered in Portsmouth's Royal Marines School of Music. On their 12th visit to the Barakura English Garden, the band will play a selection of music, including jazz and classical compositions.
Barakura English Garden
5047 Kuridaira
Kitayama
Chino-shi, Nagano 391-0301
9am–6pm (open until 5pm on the last day)
0266-77-2019
Adults from ¥1,400
http://barakura.co.jp/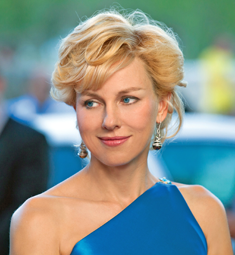 DIANA
From 18 October
Directed by Oliver Hirschbiegel and written by Stephen Jeffreys, the film focuses on the last two years of the life of Diana, Princess of Wales. It also looks at her relationships with heart surgeon Dr Hasnat Khan and Egyptian millionaire Dodi Fayed. Robert Bernstein and Douglas Rae produced the film, while Australian actress Naomi Watts plays the role of Diana.
TOHO Cinemas Yurakuza
New Tokyo Building 3F
2-2-3 Yuraku-cho
Chiyoda-ku, Tokyo 100-0006
03-3571-1946
Adults from ¥1,800
diana.gaga.ne.jp/