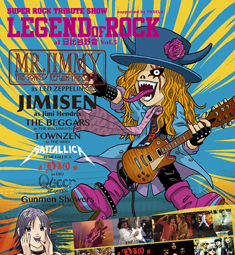 Legend of Rock at Hibiya Yaon Vol. 5
15 July
The line up this year at Tokyo's biggest and best rock tribute band festival includes The Beggars (The Rolling Stones), Townzen (The Who), Mr. Jimmy (Led Zeppelin), and Queer (Queen), representing the cream of British rock. The outdoor event provides the perfect opportunity for all music fans to rock and roll on a national holiday.
Hibiya Open Air Concert Hall
1-5 Hibiya Park
Chiyoda-ku, Tokyo 100-0012
1pm (doors open at 12:30pm)
From ¥3,500
03-3591-6388
www.legendofrock-show.com/index.html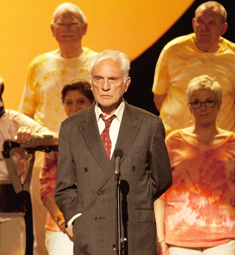 Song For Marion
Until 19 July
This film is about Arthur, a shy, grumpy pensioner living in London who is reluctantly inspired by his beloved wife Marion to join a highly unconventional local choir. It is left to charismatic choir director Elizabeth to try and persuade Arthur that he can learn to embrace life. Arthur must confront the undercurrents of his grumbling persona as he embarks on a hilarious, life-affirming journey of musical self-discovery.
TOHO Cinemas Chanter
1-2-2 Yurakucho
Chiyoda-ku, Tokyo 100-0006
Adults from ¥1,500
03-3591-1511
For information on other venues and dates, please visit:
http://encore.asmik-ace.co.jp/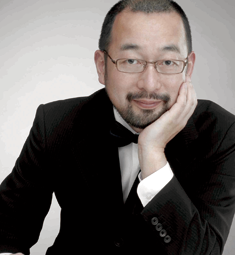 Kohei Koike Recorder Recital—
Handel and His Contemporaries
19 & 27 July
Recorder player Kohei Koike in May released his album George Frideric Handel Recorder Sonatas. To celebrate the release, Koike is holding recitals in Tokyo and Osaka, where he will play compositions by George Frideric Handel, a German-born British Baroque composer.
Omi Gakudo
(Tokyo Opera City 3F)
3-20-2 Nishi-Shinjuku
Shinjuku-ku, Tokyo 163-1407
Adults from ¥4,500
03-5353-6937
19 July, 7pm (doors open at 6:30pm)
Anrieu Recorder Gallery
3-8-12 Anryu
Suminoe-ku, Osaka 559-0003
06-6678-1011
Adults from ¥3,500
27 July, 3pm (doors open at 2:30pm)
www.o-arches.com/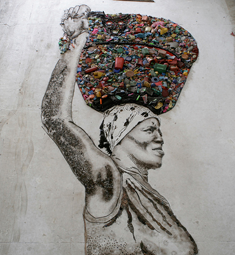 Waste Land
From 20 July
Filmed over nearly three years, Waste Land follows renowned artist Vik Muniz as he travels from his home in Brooklyn, New York, to Jardim Gramacho, the world's largest garbage dump in his native Brazil. London-based director Lucy Walker is known for her documentaries that typically follow memorable characters on transformative journeys that grant exclusive access to closed worlds.
Eurospace
Kinohaus 3F
1-5 Maruyamacho
Shibuya-ku, Tokyo 150-0044
From ¥1,700
03-3461-0211
Free Tickets
For information on other venues and dates, please visit:
http://gomiart.net/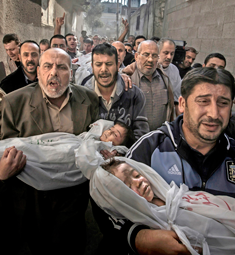 56th World Press Photo Contest
Until 4 August
The entire collection of winning images is on display at the world's largest annual press photography exhibition. London-based artist Nadav Kander, known for his portraiture and large-format landscape photographs, won 1st prize in the 2013 Staged Portraits Singles category, with his photograph of British actor and comedian Daniel Kaluuya.
Tokyo Metropolitan Museum of Photography
Yebisu Garden Place
1-13-3 Mita
Meguro-ku, Tokyo 153-0062
10am–6pm (open until 8pm on Fridays and Saturdays)
Closed on Mondays
Adults from ¥700
03-3280-0099
For information on other venues and dates, please visit:
www.asahi.com/event/wpph/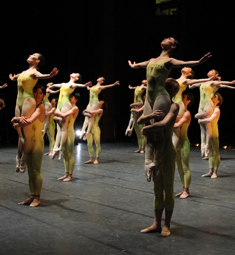 Lausanne Gala 2013—
In Honour of Prince Takamado
17 & 18 August
The Prix de Lausanne is an international dance competition held annually in Lausanne, Switzerland, for young dancers seeking to pursue a professional career in classical ballet. Yuhui Choe, the lead dancer in Alice's Adventures in Wonderland, will perform in Asphodel Meadows, which has been choreographed by Royal Ballet Artist in Residence Liam Scarlett.
National Children's Castle
Aoyama Theatre
5-53-1 Jingumae
Shibuya-ku, Tokyo 150-0001
Adults from ¥8,000
03-3797-5678
17 August, 5:30pm
18 August, 3:00pm