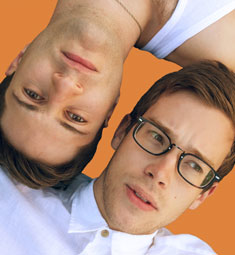 The Comedy of Errors
24 & 25 August
On their 15th visit to Japan, the Oxford University Dramatic Society—the principal funding body and provider of theatrical services to independent student productions by Oxford University students—will perform Shakespeare's well-known comedy. Japanese subtitles will be provided on large screens throughout the theatre.
Tokyo Metropolitan Theatre
1-8-1 Nishi-ikebukuro
Toshima-ku, Tokyo 171-0021
0570-010-296
Adults from ¥2,500
24 August, 7pm
25 August, 1pm; 6pm
Doors open 30 minutes before starting times.
www.geigeki.jp/performance/theater033/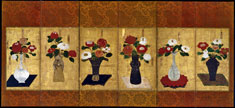 Flowers in Bloom: The Culture of Gardening in Edo
Until 1 September
On his visit to Japan in 1860, Scottish botanist, plant hunter and traveller Robert Fortune was impressed by the penchant of the Japanese, regardless of social status, to enjoy gardening. A variety of artworks from the Edo period (1603–1868), including ukiyo-e (woodblock prints) and byobu (folding screens), will be on display.
Edo-Tokyo Museum
1-4-1 Yokoami
Sumida-ku, Tokyo 130-0015
9:30am–5:30pm (open until 9pm on Saturdays)
Entry permitted until 30 minutes before closing
Closed on Mondays (open on 12 August)
Adults from ¥800
03-3626-9974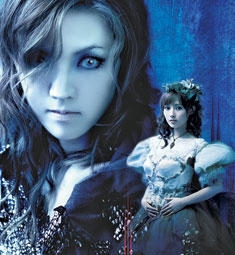 Dracula
23 August–8 September
Based on the original story written by Irish novelist Bram Stoker, the musical tells of Dracula's attempt to move from the Transylvanian region of Romania to England, and his battle with a small group of men and women led by Prof Abraham Van Helsing. The cast includes actresses Yoka Wao and Natsumi Abe, and all performances are in Japanese.
Tokyo International Forum, Hall C
3-5-1 Marunouchi
Chiyoda-ku, Tokyo 100-0005
03-5221-9000
Adults from ¥6,000
http://dracula-the-musical.com/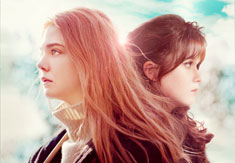 Ginger & Rosa
From 31 August
Directed by English director Sally Potter, the film tells the story of two inseparable teenage girls. Together, they play truant, discuss religion, politics and hairstyles. But, as the threat of nuclear holocaust escalates with the Cuban missile crisis in 1962, the lifelong friendship of the girls is shattered.
Image Forum
2-10-2 Shibuya
Shibuya-ku, Tokyo 150-0002
Adults from ¥1,500
03-5766-0114
For information on other venues and dates, please visit:
www.gingernoasa.net/
Graham Parker
14 & 15 September
The British rock singer and songwriter, best known as the lead singer of popular British band Graham Parker & The Rumour, has released over 10 albums since becoming a solo artist in the 1980s.
Billboard Live Tokyo
Tokyo Midtown Garden Terrace 4F
9-7-4 Akasaka
Minato-ku, Tokyo 107-0052
14 September, 6pm; 9pm
15 September, 4:30pm; 7:30pm Doors open one hour before each performance.
03-3405-1133
Adults from ¥6,000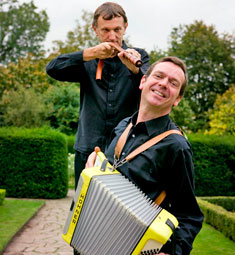 The Classic Buskers
25 September
The British musicians met as students at Cambridge University in the 1970s and have since gained international success with their performances and recordings. The performers, who use several instruments to counter stereotypical perceptions of classical music, are sure to make audience members smile, regardless of age.
Aoba Ward Cultural Center Philia Hall
Aobadai Tokyu Square
South-1 Main Building 5F
2-1-1 Aoba-ku, Yokohama
227-0062
7pm (doors open at 6:30pm)
Adults from ¥3,000; children from ¥1,000 (children under three years of age will not be admitted)
03-3552-3831