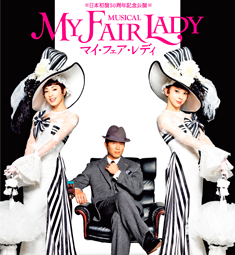 My Fair Lady
Until 28 May
Based on George Bernard Shaw's Pygmalion, the story concerns Eliza Doolittle, a Cockney flower girl who is given speech lessons by phoneticist Professor Henry Higgins. This year marks the 50th anniversary since the Japanese premiere of the hit musical. The performers will include Hiromu Kiriya and Sei Matobu, former top stars of the Takarazuka Revue, the all-female musical theatre troupe based in Takarazuka, Hyogo Prefecture.
Nissay Theatre
1-1-1 Yurakucho
Chiyoda-ku, Tokyo 100-0006
Adults from ¥4,000
03-3503-3111
For more details, please visit: www.tohostage.com/myfairlady/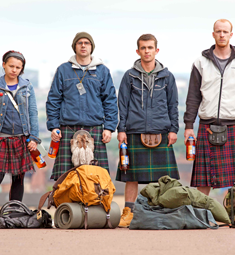 The Angels' Share
Until 31 May
Directed by Ken Loach, this Scottish comedy-drama tells the story of a young Glaswegian father who narrowly avoids receiving a prison sentence. He is determined to turn over a new leaf and, when he and his friends visit a whisky distillery, a route to a new life manifests itself. The title of the film refers to the 2% of the content that evaporates while whisky matures in the cask.
Ginza Theatre Cinema
Ginza Theatre Building 5F
1-11-2 Ginza
Chuo-ku, Tokyo 104-0061
03-3535-6000
For information on other venues and dates, please visit:
http://tenshi-wakemae.jp/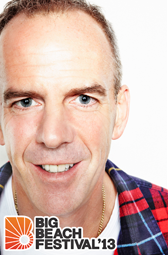 Big Beach Festival '13
1 June
Norman Cook, also known as Fatboy Slim, is a British DJ, musician and record producer. His first Big Beach Boutique was held in 2001 in his hometown of Brighton, and attracted more than 250,000 people. In 2009, he first brought the festival to Japan, where it has drawn crowds of over 20,000 each year. Many British artists will perform, including Basement Jaxx and Erol Alkan.
Makuhari Kaihin Park
2-116 Hibino
Mihama-ku, Chiba 261-0022
11am–8:30pm (doors open at 10am)
Adults from ¥10,500
03-6447-0852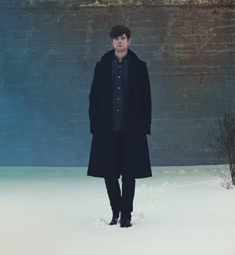 James Blake—Japan Tour 2013
5–7 June
The English electronic music producer and singer-songwriter from London was the runner-up in the BBC's Sound of 2011 poll. He was nominated for the 2011 Mercury Music Prize for his eponymous debut album, James Blake, which was released in the UK in February 2011.
Studio Coast
2-2-10 Shinkiba
Koto-ku, Tokyo 136-0082
5 June
Diamond Hall
Unryu Flex Bldg 5F
2-1-9 Shinsakae
Naka-ku, Nagoya 460-0007
6 June
Namba Hatch
1-3-1 Minatomachi
Naniwa-ku, Osaka 556-0017
7 June
Adults from ¥6,000
http://smash-jpn.com/live/?id=1941
Othello
9–23 June
William Shakespeare's renowned tragedy—believed to have been written around 1603—centres on four central characters: Othello, a Moorish general in the Venetian army; Desdemona, Othello's wife; Cassio, Othello's lieutenant; and Iago, Othello's trusted ensign. The cast will include the well-known Japanese actor and actress Toru Nakamura and Yu Yamada.
Setagaya Public Theatre
4-1-1 Taishido
Setagaya-ku, Tokyo 154-0004
15, 22, 23 June, 1pm
13, 19, 20 June, 2pm
9 and 16 June, 5pm
22 June, 6pm
10, 12, 14, 17, 19, 21 June, 7pm
Closed on 11 and 18 June
Adults from ¥5,000
Natsume Soseki and Arts
Until 7 July
Natsume Soseki (1867–1916)—art lover and one of the most well-known authors of the Meiji period—spent two years during his early thirties in London. On display will be more than 200 art works mentioned in Soseki's novels, including Botchan and Sanshiro.
The University Art Museum, Tokyo University of the Arts
12-8 Ueno Park
Taito-ku, Tokyo 110-8714
10am–5pm (entry permitted until 4:30pm)
Closed on Mondays
03-5777-8600
Adults from ¥1,500