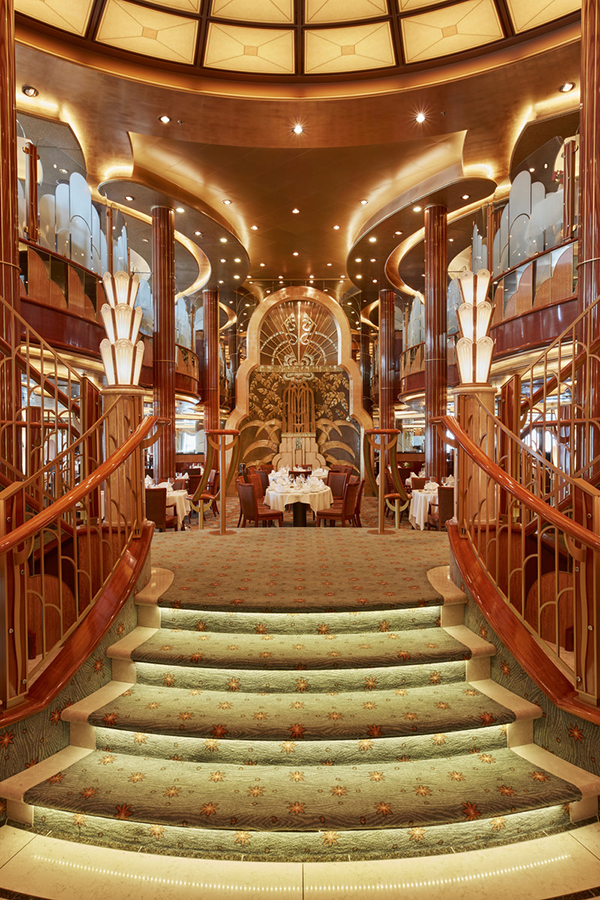 Life is short, the world is wide, and the recent global cruise trend isn't slowing down. According to the latest market reports from the Cruise Lines International Association (CLIA), the sea voyage industry generated more than $134bn in 2017 and continued its strong performance in 2018. More than 2mn UK and Irish citizens went on cruises in 2018, a 2% rise from the previous year. Japan saw growth, too. A 4.6% increase year over year makes Japan Asia's fourth largest cruise market, accounting for 14.8% of the global market.
The industry is projected to grow globally by 6% in 2019, with some 30mn travellers expected to take to the sea. Twenty-four new ships will make their maiden voyages in 2019, breaking the world record for new ship introductions. Among these are the Venenzia and the Smeralda from Costa Cruises, the Panorama from Carnival Cruise Line and the Sky Princess from Princess Cruises, which will be docking in Yokohama during the Tokyo 2020 Olympic and Paralympic Games.
To learn more about the growth in Japan—and the UK connection—ACUMEN spoke to industry leaders.
Time to relax?
The CLIA data suggests that travel has changed. Vacationers want achievement-based tourism, checking off a goal-oriented item from their bucket list rather than just sightseeing. Of course, people still expect to relax and check out from work and responsibilities.
For younger Japanese workers, finding time to get away can be difficult. The typical age for Japanese cruisegoers is 57—some 10 years older than the global average.
"The popularity is increasing, but the cruise industry in Japan is still 20 years behind compared with more mature markets such as the UK, Europe and North America," Shin Asai, commercial director for Cunard Line, told ACUMEN. "For many Japanese, their perception of cruise travel is that it's expensive and takes too long, which is not quite true when you look at the prices for our voyages of seven to eight days".
A work culture that values long hours in the office, and typically frowns on long vacations, compounds the problem. "The main reason for the age difference is the length of vacation that Japanese people normally take," said Kengo Kuno, Asia–Pacific regional sales manager for Japan at Norwegian cruise operator Hurtigruten, Inc. "The younger generation is not able to take long holidays. They prefer shorter itiner­aries—for cultural reasons. I have been trying to encourage travel agents to take those key points into account".
Close to home
The CLIA's 2018 Asia Ocean Source Market Report supports this. Although Japanese passengers choose destinations outside Asia more often than those from other countries in the region, more than 75% prefer to stay in Asia.
"We've had more than a thousand Japanese passengers for our Norway Coastal cruises go to see the northern lights, but it's still such a small number of passengers for expedition destinations," said Kuno. "The number of Japanese passengers interested in Antarctica, Svalbard, Iceland and Greenland, however, is increasing".
On average, Japanese passengers vacation for no more than six days. Most popular are tours of two or three days (31% of bookings), a preference that has increased steadily year after year. Older travellers are more likely to take longer holidays, but the industry will have to change perceptions of cruise travel if it wants to tap into the markets for Generation X (those born between 1966 and 1976) and Millennials (those born between 1977 and the mid-1990s).
"People just don't take customary long holidays in Japan," said Asai. "We can't change that, but we try to really communicate the ease of travel and the value for the variety of onboard activities, such as visiting the theatre, shopping arcade and casino".
Easy departure
Cunard is also hoping to attract more passengers with trips leaving directly from Japan. Guests can choose shorter trips around the country for as few as seven nights or adventurous Transpacific voyages to Alaska, which last nearly 20 days.
"We just started home deployments out of Yokohama this year. There are only two right now, but next year we will go to up four. Plus, we'll do three out of Tokyo, from Odaiba, in autumn. Tokyo is building a new cruise terminal in Odaiba, so we'll have seven departures out of Japan starting in 2020," said Asai.
Eiko Kijima, president of Tokyo-based Cruise Vacations, Inc. noted a growing interest among Japanese media. "Recently, cruises are introduced on TV programs and in newspaper advertisements. People's interest is gradually increasing. The number of participants departing from Japan has also risen—especially during the summer vacation time. We are seeing an increase in younger generations and families with young children as well, and are expecting 500,000 cruise passengers per year by 2020".

Japan experience
One cruise ship trying to appeal to—rather than change—the Japanese perception of cruises is Hiroshima-based Guntû. More akin to a floating ryokan rather than an ocean liner, the little 19-room ship drifts along the Seto Inland Sea. Named after the tiny blue crabs found in the area, Guntû offers a more leisurely experience that is different from typical cruise travel. And that is part of the draw. As their website says, "Time passes slowly onboard".
Award-winning Japanese architect Yasushi Horibe crafted the ship's beautiful minimalistic design. "It's what distinguishes Guntû from the categories of a boat, ship or luxury yacht," said Shinichi Meguro. "It is the first-ever floating ryokan, launched in October 2017 to uncover the allure of Japan's Setouchi—the Seto Inland Sea and the coastal areas of Honshu, Shikoku and Kyushu".
Wood is prominently used throughout the ship, with walnut and Japanese cypress providing a warm, golden aesthetic. Four cabin types, with views close to water level, allow passengers to gaze across the sea to the surrounding mountains. There are even open-air baths.
Guntû features amenities you would expect from a traditional Japanese inn, such as a tearoom, communal bathhouse and sauna, as well as modern offerings, such as a gym and cocktail bar. Master chefs from Shigeyoshi and Nobu, two reputable Japanese restaurants, lead the ship's onboard meal services.
But even more can be found on the tiny islands that dot Setouchi. Excursions off the ship to explore how the locals live is what Guntû says is "the real pleasure of travelling with them". Activities include morning walks along beautiful shorelines, viewing ancient temples, experiencing festivals and even going on friendly jaunts with local fishermen.
Keeping today's tight schedules in mind, Guntû offers tours of one, two or three nights. Different routes are available throughout the year—from the shores of Miyajima and Omishima Island to Takuma Bay and Tomonoura—all of which are special in their own way.
British experience
For those who want a non-Japanese experience, British-American cruise operator and British Chamber of Commerce in Japan (BCCJ) member firm Cunard Line has recently detailed plans to focus more on Japan operations. The firm has been building a reputation in Japan for three decades, ever since the world famous British luxury liner Queen Elizabeth 2 was moored here as a hotel ship in 1989 and 1990 to celebrate the 130th anniversary of the Port of Yokohama.
Kijima, who was the organiser for the 1989–90 visit, shared her thoughts on the significance of that event. "The chartering of the Queen Elizabeth 2 as a hotel ship was unforgettable. They moored her at the Port of Yokohama, as well as at Harumi Port in Tokyo," she said. "Many Japanese people still admire the Queen Elizabeth 2, and this admiration is something I think only Japanese people have. This nostalgia for the Queen Elizabeth persists today for the third".
Cunard prides itself in offering a distinct British experience in multiple ways. "We offer British heritage on our ships, and that is what Japanese guests are expecting, from the onboard pub where passengers can enjoy fish and chips to British-style afternoon tea and our formal nights, where everyone dresses up in formal attire," said Asai. "We also have theme nights, such as our mas­querade ball. Everyone on the ship dresses up during these nights, so it's a really good feeling. What we are selling is atmosphere, and our Japanese passengers love this. There are usually three of these nights during a 10-day cruise".
But Cunard doesn't drop the local flavour entirely. "We understand the importance of attention to detail for Japanese culture, so we also offer Japanese service programmes, ranging from a traditional Japanese breakfast to tours led by Japanese-speaking staff," Asai added. "During the formal nights, you'll see many women in kimono, and it's a beautiful mix of the cultures. Our non-Japanese guests really enjoy this, too".
At a press conference in April, Cunard repre­senta­tives celebrated their ventures in Japan. They said that the country is becoming a core market for the firm and that their goal is to grow the line further in the coming years.
"To support our strategic plans, we have seven loops, totalling 61 nights, around Japan in 2020. We expect to see a large proportion of Japanese guests on these," said the representative. "We are recruiting more Japanese-speaking staff in all service areas of the ship and are ensuring that key communications are translated into Japanese. Most importantly, the core experience will remain unmistakably British. We listen to our guests constantly, and they have shared how important a part of the experience this is to them".

Port of call
While Japan has been slow to set sail from its own shores, it has become a hot destination for incoming cruises. The CLIA's Asia Cruise Trends 2018 Edition found that Japan ranked first in Asia in 2018 with more than 2,600 calls to port. The busiest ports were Okinawa, Nagasaki and Fukuoka.
The fourth was Yokohama, which has made extensive efforts to attract cruise ships. A new terminal was completed at Daikoku Pier in April, and another at Shinko Pier is scheduled to open this autumn. These new terminals, along with Osanbashi and Yamashita Piers, will allow the Port of Yokohama to host seven vessels at a time by 2021. That will be largest capacity in the world.
Additionally, the city spent ¥95mn to renovate the Skywalk footpath beneath the Yokohama Bay Bridge. The route reopened for the first time in nine years last March, allowing visitors and tourists to see cruise ships and a 360-degree view of the port. City officials said they intend to use the Skywalk for tours and events when Cunard's Queen Elizabeth stops over.
"We work with multiple organisations and destinations around Japan at the national, prefectural and city levels, and have found that any destination that is able to secure strong relation­ships with cruise liners has a major advantage in tourism numbers," said Geoff Day, chief operating officer at BCCJ member firm Japan Travel K.K.
"This can be very beneficial for places that are otherwise a bit difficult to access via traditional tourist routes. One of our clients, Kochi Prefecture, sees ships regularly coming through Kochi City, and each visit brings between 2,500 and 5,000 tourists who spend money in the area. It's a tremendous boost to the local economy".
Affluent inbound passengers spend an average of ¥30,000–40,000 at each port, according to an article published in January 2017 by the Nikkei Asian Review.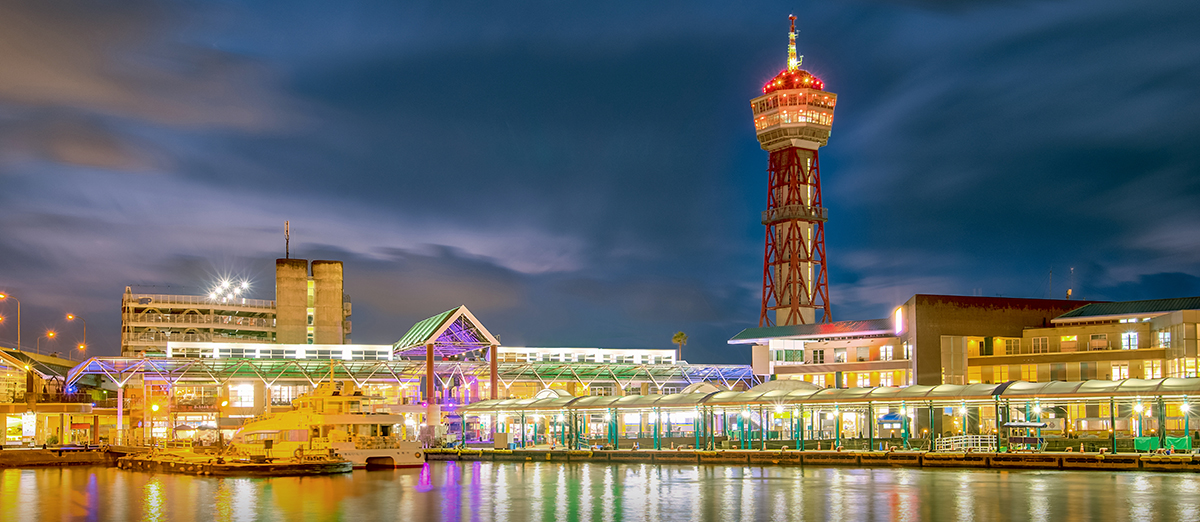 Floating hotels
With the Tokyo 2020 Olympic and Paralympic Games fast approaching, some see another use for cruise ships: accommodation. A shortage of hotel rooms has led to fears that the city will not be able to handle the influx of tourists. In an article on the Japan Today website in July, a member of the Tokyo Organising Committee of the Olympic and Paralympic Games said some 46,000 room nights have already been booked, and researchers at the Mizuho Research Institute expect a shortage of up to 14,000 rooms come August 2020.
During their bid to host the Games, Japan pledged to honour the spirit of omotenashi, Japan's special flavour of hospitality. Lack of accommo­da­tion will put that commit­ment into question. Cities such as Yokohama believe the solu­tion lies offshore in the form of anchored cruise ships repurposed as floating hotels.
Five locations have been considered. Among the commissioned ships being moored in Japan is the newly christened Sun Princess in Yokohama, chartered by travel agency JTB Corporation. Lodging in one of the ship's 1,011 cabins for a night will cost from ¥30,000 (£234) to ¥600,000 (£4,671) for the best suites. Also on the way is the Explorer Dream, bound for Kawasaki, and the MSC Lirica scheduled to dock at Tokyo's Pier No. 15.
Ocean bound
Whether to supplement hotel capacity for the Olympics or as a way to relieve the stress of modern life, the future looks bright for the cruise industry. And Japan's love of British culture puts UK firms in prime position to reap the benefits.