A consistent topic during the past year has been the increasingly strict interpretation of the promotion code. Moves have been made to more closely monitor interactions between manufacturers and healthcare providers (HCPs), not only in terms of financial disclosure, but also with particular focus on what information can be shared and who is qualified to share it.
As the landscape has changed, recruitment firms have seen a significant increase in demand for masters-level doctor of medicine (MD) and PhD-qualified medical affairs talent.
The evolving needs of HCPs have been instrumental in creating this new environment. As one MD explained to me, HCPs nowadays are dealing with niche therapies and have direct access to a lot of product information through a range of sources, including improvements in information technology.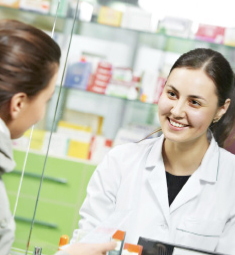 With this, the guidance and further information they require from manufacturers is becoming increasingly specialised. To satisfy their requirements, HCPs expect drug makers to provide partners with whom they can interact at the peer level to discuss diseases and drugs. In the pharmaceutical industry, this has become a key concern for firms, but it will only be a matter of time before medical-device manufacturers feel the same demands from HCPs regarding product-related information and support.
Traditionally, medical representatives (MRs) and marketing professionals have been the "face" of the maker. However, these individuals are finding their interactions with key opinion leaders increasingly limited, especially in terms of the information they are allowed to share. Makers are addressing the issue by bolstering their medical affairs teams with targeted hires. Thus, for example, an individual with a medical science background who holds a medical licence or doctorate, can bring the required level of scientific credibility to partner effectively with an HCP.
Firms recognise the value of hiring MD- or PhD-qualified people, but where can they find the right talent? The challenge that every hiring manager faces is that they need someone not only with the requisite scientific credibility, but who also has the soft skills of a commercially minded professional. It's no use having a team of medical science liaisons with excellent scientific credentials if they cannot communicate effectively with HCPs, drive the business forward, and understand the importance of customer service.
To meet demand, some firms have been hiring aggressively from competitors, while others have been exploring alternative methods to find talent by hiring, for example, directly from academia. While this source can provide a strong pool of candidates, it is worth bearing in mind that these professionals require subsequent development and perhaps even additional support to transition smoothly into the business world. Other makers have found their existing employee pools contain some of the requisite talent, such as MRs or marketing professionals with a Master of Science or PhD.
In addition to these strategies, a number of senior figures with whom I have spoken have highlighted the need to promote medical affairs as an attractive career choice for medical professionals and scientists within industry, academia and even among undergraduate and post-graduate students.
One MD suggested that Japan lacks courses, found in other countries, designed to balance scientific education with a strong vocational element. Were courses such as this offered, future MDs and PhDs may view a medical affairs role at a manufacturer as a compelling career choice within the healthcare industry.
One company president outlined for me his vision of the direction in which the pharmaceutical industry is moving, namely, a more physician-led—or at least physician-inclusive—future.
This would result in closer collaboration between HCPs and pharma makers, based on sound principles of scientific evidence that would lead to greater patient benefits.
It will be interesting to see how this vision evolves and the broader impact it has on the healthcare industry. But one thing is certain: the role of the medical-affairs professional is an essential link in this model, and the most talented individuals in the field will find a growing demand for their skills over the coming years.