The finest demonstrations of Japanese design, cuisine, art, aesthetics and fashion will have a new home in London early next year with the opening of the Japan House.
London is one of three cities in the world selected to showcase Japanese culture—the others being Sao Paolo and Los Angeles—with the aim of nurturing a deeper understanding and appreciation of Japan in the international community, said Kylie Clark, director of communications for the UK project.
"There is a feeling that Japan has a lot to offer the world and, even now, a sense that much of the rest of the world really does not know a great deal about Japan", she told
BCCJ ACUMEN
.
"The Japan design scene is incredible, but it really is not recognised outside the industry", she said. "Japanese films are only very rarely shown in London, which is a terrible shame, while young fashion designers here are talented but unknown".
Wide appeal
Japan House, which is being promoted and funded by the Japanese government, is scheduled to open in a Kensington High Street listed building that will undergo an extensive internal makeover.
Created by Masamichi Katayama, of the hugely successful Japanese interior design firm Wonderwall Inc., the ground floor will have a coffee stand—"Japan is usually associated with tea, but the designer wanted to highlight the exciting coffee scene here", Clark said—as well as individual retail areas.
"We want it to be more like a gallery than a shop, but where people can touch the items that are on display and read the information on the areas of Japan where they come from, the traditional way in which each product is made and how the knowledge that goes into each piece is handed down through the generations", she said.
The displays will be changed regularly and will include high-quality ceramics, metalwork, lacquerware, items made of glass and implements made from bamboo—such as green tea whisks—or wood. Art, crafts and artisanal creations will all have a place, with the layout inspired by the market stalls of the Edo era. Emphasis will be placed on regional specialities, be they silk weaving, woodworking or cuisine.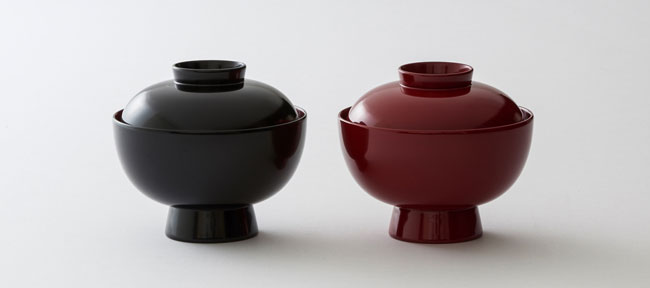 An area will also be set aside for the Japan National Tourism Organization (JNTO) to display literature for anyone planning to take their new-found interest in the country to its logical conclusion.
On the upper floor of the building, the JNTO will have office space that will serve as the organisation's UK headquarters. This level will also have a robata grill and a sushi restaurant.
"London's sushi and ramen booms are continuing, but we want to show that Japanese cuisine is a good deal more diverse than that", Clark pointed out.
The lower ground floor will have a theatre with tiered seats for live performances and film screenings, while the seating has been designed to be removable for events that require a large space.
A small seminar room is being created for Japanese lessons, educational events, such as sake-tasting sessions, and business meetings.
The remainder of the lower floor will be set aside for exhibitions of Japanese design skills. In the first year, the three exhibitions that have been selected will showcase architecture, design prototypes and designs on paper.
Other exhibitions will be curated locally and the aim is to appeal to a diverse cross-section of Britons—everyone from school groups to families and special-interest groups—who are fascinated by Japanese design.
"Even though it is easier than ever to visit Japan, I still think that this country is seen as exotic, in large part because it is so very different and has so many things to offer", Clark said. "Even people who are really well travelled say that Japan is distinctly unlike anywhere they have ever been before, and I actually think people want that sort of experience more and more".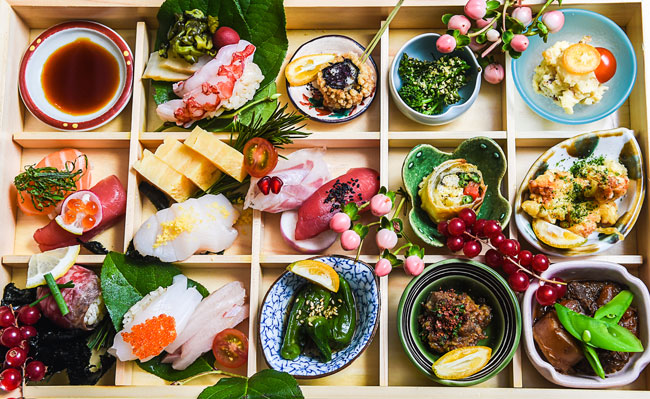 Shared projects
Japan House also aims to build new relationships among members of the public, institutions and the two nations' cultural scenes, taking advantage of the enduring interest in Japan. It is in discussions about shared projects with the Barbican Centre and the British Museum, which held a highly-anticipated exhibition of works by Katsushika Hokusai in July.
Japan House marked the occasion with traditional Edo entertainers brought from Japan and a pop-up sake bar.
"The fact that the Japanese government has pushed ahead with this project shows the confidence that it still has in the UK", Clark said.
"London still serves as the centre for international business. It is a global communications hub, has a dynamic and influential media, and the UK more generally remains a leading location for education and research".
For updates on Japan House London, follow them on Twitter, Facebook or Instagram: @japanhouseldn