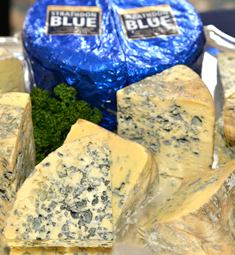 Photos: Scottish Development International Tokyo Office
Firms report sales triumph on first Tokyo trade visit
• Michelin star restaurants order seafood
• Biscuits, beverages, breakfast items sought
• Focus on packaging, high-quality goods
The recent trade mission to Japan to promote Scottish food and drink paid an immediate dividend after The Scottish Deli announced that its next order from Japan had tripled in size, thereby adding five top-end fish and shellfish products to its range of exports.
The delicatessen chain, with shops in the Scottish towns of Pitlochry and Dunkeld, will now be supplying products to 20 Michelin-starred restaurants in Tokyo.
The firm's managing director, Alec Cruikshank, paid tribute to the impact of the trade mission organised by Scottish Development International and Scotland Food & Drink.
"Visiting Japan and China really opened my eyes to the huge opportunities across Asia and helped me develop new contacts", Cruikshank said.
"We already had our next shipment to Japan planned but, after we met our importer, they decided to increase the order threefold and are committed to taking more of our products in the future".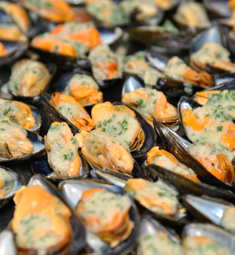 The firm has been supplying langoustines and lobster to Japan since August, but the November visit has strengthened links with customers in the new market.
"The mission also helped me make some really useful contacts so I'm confident this is just the start of something very exciting", he said.
The Scottish Deli was one of 17 Scottish firms visiting Japan and China, where they visited top retailers and supermarkets to better understand the market opportunities and grasp what Asian consumers are looking for in terms of branding, packaging and price.
The trip included 130 one-to-one meetings to introduce the firms to buyers, importers and distributors, as well as a series of industry receptions to showcase Scottish food to chefs, hotels, restaurants and retailers.
"We have been fortunate to have wonderful partners here in Japan for many years now, and that has been a big help for us in this market", James Walker, managing director of Walkers Shortbread Ltd, told BCCJ ACUMEN at a British Embassy Tokyo reception.
"This is a very demanding market because the standard of the products available here is so high, which means that we have to really be on our toes", he said.
One way of keeping ahead of the competition is by providing distinctive new packaging for products, he added. Walkers have introduced a selection of new boxes and tins ahead of Japan's all-important Christmas and oseibo year-end gift-giving seasons.
Andrew Neilson, a representative of Glasgow-based fisheries firm John Vallance, while on an early morning visit to Tokyo's Tsukiji wholesale fish market, was deeply impressed by both the scale of the market and the volume of fish being landed there.
"I work in Glasgow fish market, but [Tsukiji] was just a different world", he said. "I have been very impressed by the attention to detail that is needed to get a foothold in the market here and the quality of what is available.
"We're not looking to do a high volume of trade with Japan, but instead we want to provide high-end products and differentiate ourselves through our brand.
"I came [to Japan] with an open mind and an aim to get a foot in the door. The response I have had in our meetings has been fairly positive", he added.

More than 100 guests from Japanese firms were given an opportunity to sample some of Scotland's finest cuisine at the embassy reception. An array of Scottish salmon and whisky was ably supported by mature Mull of Kintyre cheddar cheese, lobster salad with beetroot and vinaigrette, smoked haddock with potato and chive cream, crab and artichoke rillettes, poached langoustine with rhubarb and compote, as well as poached mussels in the shell with anchovy and celery butter.
The firms taking part in the event also displayed some of their products, ranging from Braw fruit bars, Highland Spring water and Melrose's tea to marmalade made with Bowmore single malt Islay whisky, Black Isle bottled porter and stout, and even a tinned vegetarian haggis.
"As we're a fairly young organisation, this is the first food and drink trade mission to Japan. We were only set up five years ago, but we're very optimistic that this will lead to successes down the line", said Ray Jones, chairman of Scotland Food and Drink.
"Whisky obviously leads the way for us, and of our £5.9bn in total exports in this sector, £4.7bn comes from whisky", he said. "So what we are looking to do now, is to extend our portfolio of good, natural and processed foods".
Scottish beef is one area that Jones believes holds great potential—as soon as the rules on beef imports are lifted—along with lamb, high-end cheese and a large selection of seafood from some of the best waters in the world.
But all the participants in the mission were heartened by the instant success of The Scottish Deli.
"It is fantastic to see one of our companies winning new orders from Japan just days after participating in the trade mission", said Anne MacColl, chief executive of Scottish Development International.
"The visit demonstrated the huge potential of the Asia market for Scottish companies to increase their export performance", she said.
"All of the companies met potential buyers in Japan, as well as China, and we're expecting many more deals to be done in the coming weeks and months".