It is a promising time for the defence industry and Japan's cooperation with the rest of the world. In January, it was announced that the country plans to choose a partner to develop the next generation replacement for the Mitsubishi F-2 jet fighter. And when the choice is revealed—probably this summer—UK firms, including BAE Systems plc., are expected to be in the running.
This comes in the wake of Japan's reinterpreta­tion of its constitution in 2014. Dubbed the Three Principles on Arms Exports, the change liberalises rules around the country's ability to export arms and advances international defence and security collaboration. Japan has also increased its defence spending to a record high $46bn.
Open for business
Last autumn, the Defence and Security Equipment International (DSEI) event was held in Japan for the first time. Based in London, DSEI is one of the largest fully integrated, large-scale defence and security exhibitions in the world.
Planning for DSEI Japan began about four years ago, shortly after the reinterpretation of the constitution. During that time, approvals for the event were secured from Japan's Ministry of Defense (MOD), the Ministry of Economy, Trade and Industry, and the Ministry of Foreign Affairs.
"Once we had that sort of involvement, we felt comfortable that this was the year to launch the show and start exploring the Japanese defence market, to help bring international firms into Japan and help Japanese firms interface with their over­seas partners within a technology exchange basis," said Alex Soar, the international development director at Clarion Events Limited, a London-based events production firm which organises both DSEI and DSEI Japan.
The event welcomed 200 exhibiting firms—many of which are small and medium-size enterprises (SMEs)—as well as 16 regional pavilions and about 10,000 visitors. Dignitaries from the UK and Japan, including Japanese Minister of Defense Taro Kono, were among the invited guests.
"The inaugural DSEI in Japan exceeded all expecta­tions by bringing SMEs and global giants together. It provided the ideal environment for the seeds of collaboration and sales to be sown," DSEI Japan Vice President Richard Thornley CBE, who is a BCCJ Executive Committee member, fellow of the Royal Aeronautical Society and an aerospace and defence consultant, told ACUMEN.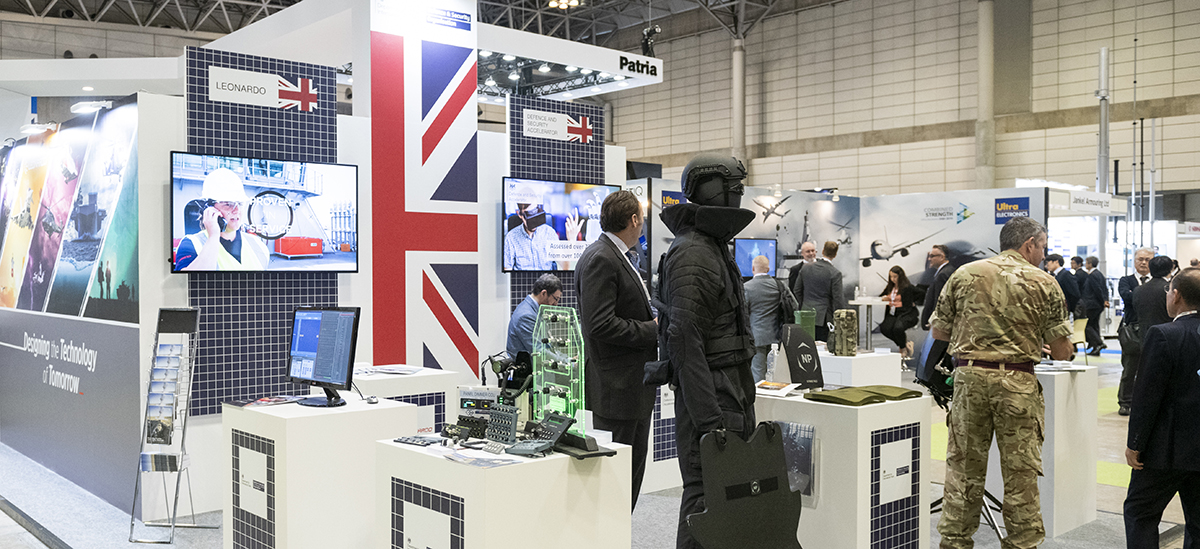 Vote of confidence
Thornley said the fact that the defence minister and his two deputies attended demonstrates Tokyo's desire to make DSEI the premier defence show in Asia to help Japan's defence industry boost its exports and collaborations. "The numerous foreign military delegations underscored the interest in Japan's defence equipment as well as that of other nations".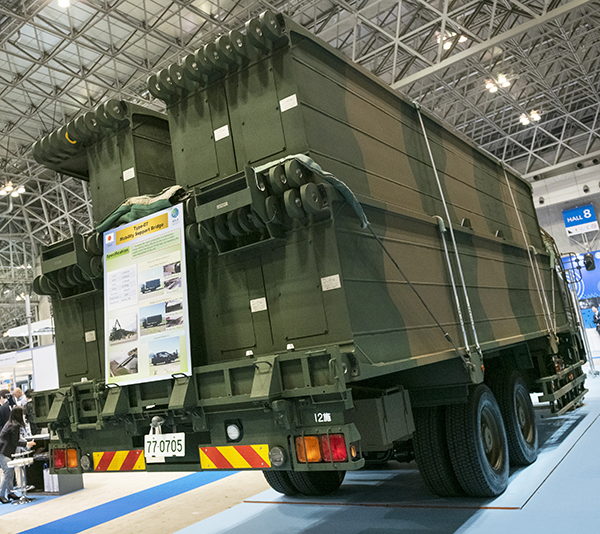 The UK Department for International Trade Defence and Security Organisation (DIT DSO) was also pleased with the turnout. "The exhibition was an excellent opportunity for UK firms to promote their capabilities in the defence sector and to meet Japanese firms to explore potential areas for collaboration," said a spokesperson at the event who requested anonymity.
Martin Rowse, of the Defence Growth Partnership, agreed. "I think it's great to see the Japanese defence industry really taking DSEI Japan on board. I've heard from British and Japanese firms that they're starting a really good dialogue. Everyone's been very open. There's a really positive feeling about where we can work together".
The DIT DSO spokesperson shared similar sentiments. "Japan hosting a major defence exhibition with delegations from across the world—including the UK—is a significant event, given the recent changes in Japanese government policy to allow defence exports.
"The UK and Japan have defence industries with a long historical connection dating back more than 100 years, and DSEI Japan was an important event for renewing existing ties and building new relationships between our countries in this field".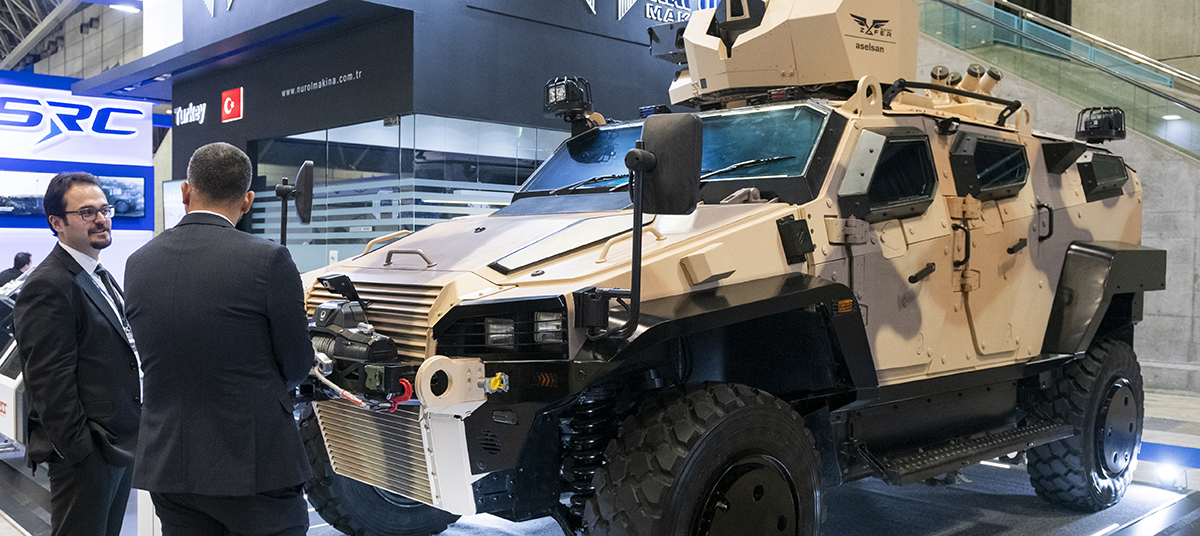 Tech transfer
The first day of DSEI Japan featured six 30-minute presentations by non-Japanese contractors. Shorter presentations by 20 Japanese SMEs—from logistics to production and maintenance to security and technology—followed on the second day. Speakers included representatives from the government, military and diplomatic corps. The third day offered a forum where SMEs could network.
In a DSEI Japan press release, James Angelus, president of the consultancy International Security Industry Council (ISIC Japan), spoke of a security renaissance for business between Japanese contrac­tors and their foreign counterparts. ISIC Japan aims to strengthen Japan's defence and security capacity through business-to-business collaboration.
"As military threats rise in East Asia, and US and Japanese defence budgets increase to meet them, prime contractors in America, Australia and Europe are building networks of smaller subcontractors in Japan to strengthen their supply chains. Local SMEs are anxious to go global".
Speaking to ACUMEN, Andy Love, head of interna­tional partnering at the UK Defence Solutions Centre (UKDSC), noted: "It's really interesting the way the Japanese have embraced this show and are actually starting to demonstrate some capability, which makes the dialogue a little bit easier.
"We held the defence industrial dialogue here yesterday, for the whole of the afternoon. We saw an unprecedented level of interaction between UK and Japanese firms".
Based in Farnborough, Hampshire, UKDSC is part of the Defence Growth Partnership, a government–industry collaboration with a goal of promoting the competitiveness and sustainability of the UK defence sector.
"We look for defence-related intellectual property established in the UK with a view to creating opportu­nities to develop it further through collabo­ra­tive activities with offshore partners," Love said. "The other thing we do is identify new and interesting technologies that are offshore that we can bring back for the benefit of the UK domestic defence user".
Fast forward
Twenty-six defence and security firms with a foot­print in the UK attended DSEI Japan, including:
MBDA, the UK's lead manufacturer for complex weapons

Avon Protection, a world leader in rebreather

technology for naval divers

IMI Truflo Marine, who deliver custom-engineered valves, actuation and control systems for defence
Leonardo, whose helicopters are in service with the Japan Maritime Self-Defense Force

As Nick de Larrinaga, the UK head of media relations at MBDA, explained: "We're working

on supporting programmes between the UK and Japanese governments, and looking at a cooperation on air-launched missiles called

JNAAM [Joint New Air-to-Air Missile] and SPEAR

[Select Precision Effects At Range].
"That was mentioned extensively yesterday in the conference programmes as an exemplar programme in a multinational corporation involving Japan. That's obviously very positive from our perspective".
More widely, he added, MBDA is focusing on armaments for Lockheed Martin's F-35, known as the Lightning II in the UK, a multi­role stealth combat aircraft—the UK-affiliated firm makes three weapons systems for the fighter. With Japan set to become the second-largest user of the F-35, MBDA is keen to promote its system in the country.
The DIT DSO actively supports UK industry initiatives. "Our governments will continue to develop our strategic partnerships where we can share technologies and transfer capabilities. We look forward to working with the Japanese government and industries as both our armed forces modernise to meet the future challenges facing both countries".
Soar shared a similar view and added words of encouragement for readers of ACUMEN. "I think, moving forward, as the Japanese government and the Japanese Ministry of Defense become increasingly used to working with overseas partners and finding new partnerships overseas, the scale of the show will increase dramatically.
"And as it does, the number of opportunities for the British Chamber of Commerce in Japan to get involved—and for their members and their partners to find opportunities to develop new revenue streams, to find supply chains that they can fit into and to get involved with the technology partner­ships that we're talking about—will increase".
Soar summed up the feeling in the defence sector when speaking about feedback from DSEI Japan attendees. "It's been enormously positive. It has been absolutely fantastic to see so many of our Japanese industry and military [colleagues] engaging with their overseas counterparts".
DSEI Japan was held at the Makuhari Messe convention centre in Chiba Prefecture on 18–20 November. The biennial event is scheduled to return to Japan in May 2021.