Leisure Consumption Still Falling

For the ninth consecutive year, outlays for leisure have declined.
According to the White Paper of Leisure 2012, issued by the Japan Productivity Center, the consumption of leisure-related goods and services during 2011 totalled ¥64.941trn, a decline of 4.5% from 2010.
The latest (January) issue of this white paper, published annually since 1977 and now available on the internet, is based on valid responses from 3,294 individuals nationwide between the ages of 15 and 79.
Consumer outlays peaked at about ¥91trn in 1996, and have since declined about 30%. Last year's figure, however, reflects expenditures not seen since 1988, the last year of the Showa era.
The mood of self-restraint following the Great East Japan Earthquake was clearly the key factor in depressing demand.
Domestic travel, with 55.8mn participants, replaced car trips as the top-rated activity. Second, up from third place in the previous survey, was eating out in restaurants (53.7mn), followed by motor trips (53.6mn).
The top 10 was rounded off by visits to the cinema (41.6mn); listening to music (41.1mn); watching videos (39.7mn); karaoke (39.1mn); the Takarakuji lottery (38.4mn); visiting zoos, botanical gardens, aquariums and museums (37.2mn); and gardening (33.8mn).
While a few product and service segments, such as mirrorless compact SLR cameras, achieved favourable growth; demand for TVs slackened rapidly after terrestrial digital broadcasting commenced in July.
The Tokyo Disney Resort reported an all-time record for visitors in the fourth quarter of 2011. However, the domestic travel and recreation segment fell 3.2% overall for the year.
In the sport segment, activities reflecting personal health that require minimal monetary layouts achieved growth. In particular, 200,000 more people went jogging and 500,000 more took part in taisou (calisthenics).
Where the Dankai Money's Flowing
The retirement pensions paid out to the demographic referred to as dankai no sedai, whose ages closely parallel the post-World War II baby boom generation in Europe and North America, has finally begun to show movement.
According to the Nikkei Marketing Journal (24 October), during the past five years since the oldest members of this group (born in 1947) turned 60, the largest outlays taken from pension funds have been for domestic and foreign travel, and home interior renovations.
The renovations tend to be carried out after the couples' children reach adulthood and leave the nest.
The data was from research gathered by Hakuhoudo's Institute of Elder Knowledge Development and New Adult Culture.
The survey finds that the group's consumption in general, without considering the source of funds, ranks domestic and overseas travel in first and second places.
This is followed by personal computer and internet outlays; dining out; forms of recreation related to music or the fine arts; parties and activities with friends; and home renovations.
The poll also notes that members of the dankai generation are more likely to spend the earnings from their investments on things they like, as opposed to the generation that preceded them, members of whom tend to treat their pension payments as something to be saved for a rainy day.
Likewise, the percentages of retirees expressing the desire to leave funds for their children to inherit or put money towards their offspring's education are both below 20%, indicating the retirees' desire to spend their savings during their lifetime.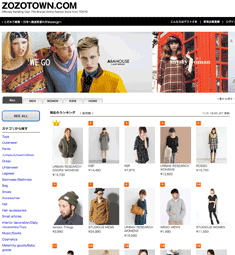 Snapping Back at Whingeing Clients
"We don't need orders from ingrates like you!" tweeted an infuriated Yusaku Maezawa, president of mail order firm Start Today Co., Ltd.
Maezawa, aged 38, had blown up after a customer complained, via a Twitter post, that he felt the firm was overcharging customers for shipping.
From 1 November, Maezawa's Chiba-based firm not only began shipping its catalogue items from its Zozotown website free of charge, but also began awarding 10% in bonus points towards future purchases. It also announced it would commence sales of previously worn garments from its Zozo Used site on 12 November.
The Nikkan Gendai (1 November), however, was more interested in the public temper outburst by the boss, which had apparently resulted in the firm's stock falling from a peak of ¥908 per share to ¥836.
A chastened Maezawa was forced to issue a public apology. Yet, somewhat unpredictably, posts on bulletin boards empathised with Maezawa. "I support him", one post reportedly stated. "The seller should have the right to pick his customers".
The boss of the restaurant chain Steak Hamburg & Salad Bar Ken, a brand of M'Grant Food Service Co., Ltd., had an online run-in with staff at one of his stores.
"I can't figure out what's going on with a customer who's been calling repeatedly with complaints, within 30 minutes of ordering a ¥1,000 meal! Do your job, damn it!", the firm's president, Minoru Ido angrily mailed the shop manager.
The Nikkan Gendai notes that this retaliatory style, enjou shouhou (the flameout business method), may have been inspired by recent public tantrums by well-known politicians Shintaro Ishihara, Tokyo governor, and Osaka mayor Toru Hashimoto.
Hashimoto's explosive reaction to weekly magazine Shuukan Asahi resulted in it halting the publication of a series of articles criticising him. The publication also issued an apology.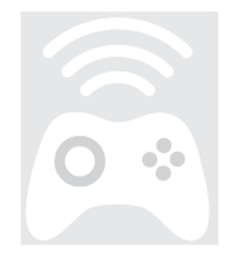 Geek Market Still Growing
The Yano Research Institute announced the scale of last year's expenditures in the so-called market for otaku(geek)-related goods and services.
In a nutshell, growth in the otaku market is being driven by social networking services, including video sharing.
In addition to its core consumers of fully fledged otaku, the market is also spilling over to general consumers. However, it has been showing signs of maturity and is likely to be negatively affected by Japan's declining population of young people and the prolonged economic malaise.
To sustain its growth, expansion in foreign markets will be essential.
Yano divides the market into 18 distinct categories, including electronic comics, individual magazines, idols, pro wrestling, figures, dolls, costume-play gear and romantic simulation games.
For 2012, growth was projected in all but five of the 18 categories.
Online games, the largest category by far, last year tallied ¥386.8bn on a value basis (up 29.2% over 2010) and was projected to rise to ¥429bn this year.
The full 660-page report may be purchased from Yano for ¥105,000.