The "Other" London
One of the more recent buzzwords in Japan domestic tourism has been haikyou, involving visits to abandoned buildings and other colourful relics, such as Nagasaki's Gunkanjima (Battleship Island).
A photo spread by London-based writer Atsuhiko Irie appearing in monthly magazine Takarajima (August) encouraged Japanese who go to London this summer to visit similar relics. The two-page spread includes:
Brick Lane, near Shoreditch Station, in the East End
Smithfield Market, next to Farringdon Station
St. Mary's Church, near Stoke Newington Station
Battersea Power Station, behind Victoria Station
Cambridge House, at Piccadilly, former residence of Lord Palmerston (1784–1865), the most recent Prime Minister to die in office
Trend Towards Bland Flavours
A survey by the Nikkei Marketing Journal (27 June) observes that Japanese people's taste preferences appear to have undergone rapid change, with a pronounced trend towards bland flavours.
While preference for sweet flavours grew slightly, the use of certain seasonings showed a definite decline, shifting away from bitter and sour, heavy and salty flavors. Among food categories, "Japanese home-style cooking" and "Western home-style cooking" were rated first and second, with over 80% expressing increased liking for Western, Chinese and Italian (as a separate category from Western) cuisine.
Respondents who expressed a liking for fast food were also more numerous than in two previous surveys, in 2005 and 2009, in all areas of the country except in the prefectures in Hokuriku (along the Sea of Japan coast) and Niigata, and in all age groups except females in their twenties.
Pre-Consumption Tax Rise Sales Rush?
Will the looming rise in consumption tax—to 8% in 2014 and 10% in 2015—prompt a rush by consumers to purchase large-ticket items such as homes, cars and appliances? The Sunday Mainichi (8 July) notes that in 1996, just before the tax rose from 3% to the current 5%, there was a 9.8% year-on-year hike in new-home construction.
"We foresee a conspicuous increase in the building of homes", Mizuho Research economist Yusuke Ichikawa said. "For fiscal 2013, our projection is for a year-on-year rise of 8%, to 950,000 units".
Last year, the number of new-home starts totalled about 840,000. A 5% consumption tax on a residence selling for ¥30mn will rise from ¥1.5mn to ¥2.5mn (at 8%) and then ¥3mn (10%). Those who move quickly can realise savings equivalent to the cost of a new compact-model automobile.
But financial planner Shogo Kitamura advises against moving in haste. "With the country's population in decline, it is difficult to expect any increase in real estate prices".
Those with an annual income of under ¥10mn, who sell their gold holdings are exempt from consumption tax. If the current gold price of $1,560 per ounce rises to $2,300 within three years, as some are predicting, it promises investors a return of 30% or more.

How to Spend My Summer Bonus
The Nikkei Marketing Journal (27 June) surveyed 1,000 people between the age of 20 and 60 on the size of their summer bonuses, and how they planned to put the money to use.
Overall, 47.2% of respondents said the size of their bonus was roughly unchanged from the previous year, whereas 22.5% reported a decrease and 9.6% an increase.
As far as how the money is most likely to be used, 51% said on savings. This was followed, in declining order, by to supplement monthly pay (voiced by 28.5% of respondents); to pay back loans, including mortgages (25.3%); on outlays for hobbies and leisure (21.9%); for domestic travel (14.8%); on apparel (11.4%); and to purchase home appliances or PCs and other information-related devices (9.9%).
The products most favoured by males include large-screen TVs (25.05%); personal computers (20.5%); and tablet computers (16.7%).
The items considerably more popular among females include electric fans 22.7%; smartphones (18.2%); and appliances for food preparation (13.6%). Interestingly, compared with the 20.8% of males who said they would buy air conditioners, 22.7% of females had plans to acquire an electric fan.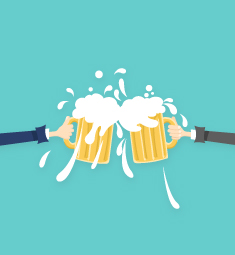 It's the Thought That Counts
Two decades ago clients, bureaucrats and honoured guests were wined and dined to the tune of nearly ¥6trn per year; but by 2010, annual outlays for settai (business entertainment) had declined to less than half that figure.
In its 23 June cover story, Shukan Diamond scrutinises how the practice has changed and provides some common-sense advice.
Well aware that there's no point in wasting money if the recipient is going to go home dissatisfied or unhappy, the magazine surveyed 1,000 people, asking them about their most pleasant and unpleasant experiences on the receiving end of corporate largesse.
Most liked:
Unusual experiences
Being taken places to which one cannot easily go, such as:
Golf at a famous course
Dining at a members-only restaurant
Viewing an F1 race overseas
Box seats close to the ring at sumo
Admission tickets to the Japan figure skating grand prix
Good communication
Invitation to an outdoor barbecue at someone's home
Year's subscription of seasonal fruit
Surprise me!
At restaurant, present of wine and napkin with your name embossed on bottle label or napkins
Gift that remembers subject's wedding anniversary
Commemorative photo shot with an Olympic athlete sponsored by the recipient's firm
Most disliked:
Inconsiderate treatment
Follow-up party (niji-kai or sanji-kai) without providing a voucher for taxi ride home
Emphasis on alcoholic beverages at a party for a non-drinker
Bringing someone who the guest dislikes without asking them first
Escorting a fish-hater to a sushi shop (for example)
Coercing a person who dislikes singing to go to karaoke
Vulgar or lowbrow
Being taken to a low-class, foreign-style pub
Gatherings at which hired female "companions" flirt with guests
Situations in which the guest is roped into a vulgar conversation with an older man
During a trip to South Korea, fixing up the guest with a woman (without determining interest beforehand)
Overdone
Gifts so excessive they appear to be a bribe
Outpouring of a stream of extremely expensive wines or food that puts the recipient on the spot
Poor timing of gifts, such as those presented while a large order is pending
Indifferent or poor implementation:
Entertainment with an indifferent or unconcerned attitude that's so apathetic the recipient is moved to complain to the person's supervisor
When the host gets carried away, drunk and out of control
Entertainment that appeals only to the giver and not the recipient
Shukan Diamond quotes a former National Tax Agency auditor, who suggested four "bulletproof" items that, he assures readers, will never raise flags:
Any tab for eating and drinking under ¥5,000 per person
Entertainment combined with the budget for a meeting or conference
Treating outlays as watashikiri kousai (lump sum) for company staff, because it both supplements the worker's income and can be written off for tax purposes
Treating entertainment expenditures by startups as kojin jigyou (individual enterprises), since entertainment outlays can be written off fully if a loss is reported