UK events in Japan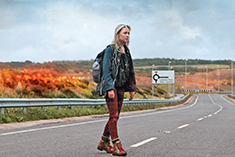 How I Live Now
From 30 August
Directed by Kevin Macdonald, this British film is set in the UK in the near future. Saoirse Ronan plays Daisy, sent to stay with relatives in the countryside, where she finds herself fighting to survive.
Photo: ©The British Film Institute/Channel Four Television Corporation/ HILN Ltd 2013
Yurakucho Subaru-za
(among other locations)
Yurakucho Building
1-10-1 Yurakucho
Chiyoda-ku, Tokyo
Various show times
Adults: ¥1,800
» www.howilivenow.jp
03-3212-2826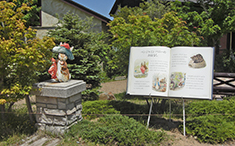 Peter RabbitTM & British Fair in Rokkosan Garden Terrace
Until 31 August
A UK-style cottage garden will come alive during this event, with famous scenes from The Tale of Peter RabbitTM. Enjoy British cuisine, shopping and fun events in a peaceful and traditional countryside atmosphere.
Photo: Beatrix PotterTM and Peter RabbitTM ©FW & Co., 2014
Rokko Garden Terrace
1877-9 Gosukeyama, Rokkosancho
Nada-ku, Kobe-shi, Hyogo
9am–10pm (exceptions apply)
Free (some fees may apply)
» www.rokkosan.com/gt/event/20140411_6260/
078-894-2281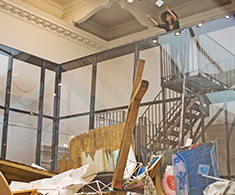 ART Fahrenheit 451: Sailing into the sea of oblivion
Until 3 November
This international exhibition representing Japan will display things lost from our lives in the contemporary age. The works of British artists will be on display.
Photo: Michael Landy Art Bin 2010 Installation View at South London Gallery
Yokohama Museum of Art
3-4-1 Minatomirai, Nishi-ku Yokohama-shi, Kanagawa
Shinko Pier Exhibition Hall
2-5 Shinko, Naka-ku Yokohama-shi, Kanagawa
10am-6pm (until 8pm on 9 August, 13 September and 11 October; closed first and third Thursdays)
Adults: ¥1,800
» www.yokohamatriennale.jp/english/2014/
03-5405-8686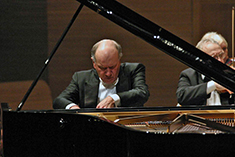 John Lill Piano Recital in Tokyo
4 September
An English classical recital and solo pianist, John Lill CBE has played with the greatest orchestras in the world in a career spanning over 55 years. This recital is part of the Fantastic Pianist Series 2014, and includes Beethoven's "Sonata No.2 in C minor, Op 13 Pathétique", and Schuman's "Carnival Jest from Vienna Op 26".
Hakuju Hall
1-37-5 Tomigaya
Shibuya-ku, Tokyo
7pm
Adults: ¥5,500
» www.proarte.co.jp/shop/products/detail.php?product_id=1198
03-3943-6677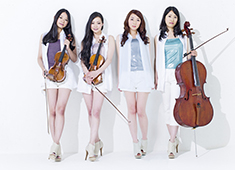 Beatles & Queen
4 September
Named after the year The Beatles first performed in Japan, girl group 1966 Quartet will perform renowned numbers from the iconic British band on violin, cello and piano. They will also perform "Queen's Bohemian Rhapsody" and "We Will Rock You".
Nihon Tokushu Togyo Shimin Kaikan
1-5-1 Kanayama
Naka-ku, Nagoya-shi, Aichi
7pm
Adults: ¥4,300
» www.min-on.or.jp/play/detail_10692.html
052-951-5391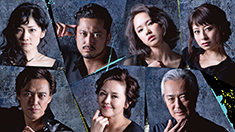 Die Dreigroschenoper
10–28 September
Known in English as The Threepenny Opera, this work was adapted from the 18th century English play, The Beggar's Opera, by John Gay. Die Dreigroschenoper was written by Bertolt Brecht and will be performed in Japanese.
Photo: Yoshio Kumagai
New National Theatre, Tokyo
1-1-1 Hon-machi
Shibuya-ku, Tokyo
Various show times
Adults: from ¥3,240
» www.nntt.jac.go.jp/performance_en/play/140901.html
03-5352-9999