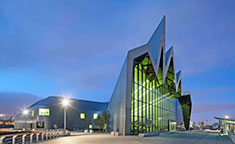 Zaha Hadid
Until 23 December
Iraq-born British architect Dame Zaha Mohammed Hadid DBE won first prize at the New National Stadium of Japan International Design Competition in 2012.
A global leader in contemporary architecture, Hadid was awarded the prestigious Pritzker Architecture Prize in 2004. Her early works through to her latest plans for Japan's national stadium project will be on display at this exhibition.
Photo: Hufton + Crow
© Zaha Hadid Architects
Riverside Museum, Glasgow, built 2004-2011, pictured
Tokyo Opera City Art Gallery
3-20-2 Nishi-shinjuku
Shinjuku-ku, Tokyo
11am–7pm (closed Mondays except 22 December; until 8pm Fridays and Saturdays)
Adults: ¥1,200
www.operacity.jp/ag/exh169/index_e.php
03-5353-0756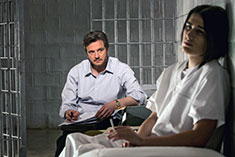 Devil's Knot
From 14 November
British Oscar-winning actor Colin Firth CBE stars as a private investigator in this biographical thriller film, about three children thought to have been murdered as part of a satanic ritual.
Photo: ©2013 DEVILS KNOT LLC.
ALL RIGHTS RESERVED.
TOHO Cinemas Chanter (among other locations)
1-2-2 Yurakucho
Chiyoda-ku, Tokyo
Various show times
Adults: ¥1,800
www.devilsknot.jp
050-6868-5001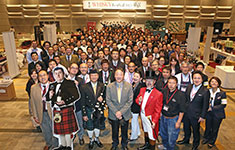 Whisky Festival 2014 in Tokyo
24 November
The biggest event organised by the Scotch Whisky Research Centre, this festival offers visitors the chance to taste a range of special whiskies at the booths of makers, importers and shops, including Berry Bros. & Rudd.
Whisky cocktails, craft beer, liqueurs, cigars and food will also be available.
Photo: © 2014 swrc All Rights Reserved
East 21 Hall, Hotel East 21 Tokyo
6-3-3 Toyo
Koto-ku, Tokyo
11am
Adults: from ¥4,500
www.whiskyfestival.jp/tokyo2014/
03-5774-4142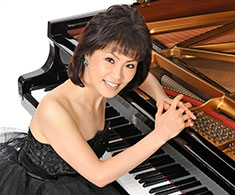 Noriko Ogawa: Piano Recital
27 November
This special performance by the UK-based musician will be the first concert held in the former residence of Prince Asaka, following its renovation.
Ogawa was launched to international acclaim following her success at the Leeds International Pianoforte Competition in 1987, and has been appointed artist-in-residence at Bridgewater Hall, Manchester.
Photo: Noriko Ogawa ©S. Mitsuta
Tokyo Metropolitan Teien Art Museum
5-21-9 Shirokane-dai
Minato-ku, Tokyo
7pm
Adults: ¥5,500 (includes tea and sweets)
www.norikoogawa.com/jp/schedule/flyers/20141127_teien_flyer.pdf
03-3443-0201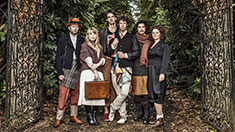 Sam Lee & Friends with Gagaku
11 December
The live band of British folk singer and 2012 Mercury Music Prize nominee Sam Lee, will perform traditional folk music in collaboration with musicians playing Japanese gagaku (ancient imperial court music and dances).
Respected for their contemporary arrangements, the group plays an eclectic range of instruments, including the Japanese koto, Jew's harp and shruti box (an instrument that traditionally works on a system of bellows).
Mt. Rainier Hall Shibuya Pleasure Pleasure
Shibuya Prime 6F
2-29-5 Dogenzaka
Shibuya-ku, Tokyo
7pm
Adults: ¥3,000
www.plankton.co.jp/samlee/index.html
03-3498-2881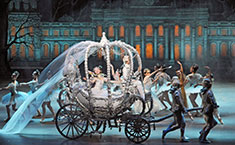 Cinderella
14–23 December
Choreographed by British dancer and choreographer Frederick Ashton OM CH CBE, this production is considered the "traditional" Cinderella staging.
The ballet will be performed by the National Ballet of Japan, with colourful melodies from Sergei Prokofiev, acclaimed for his composition of the score for Romeo and Juliet.
Photo: Takashi Shikama
New National Theatre, Tokyo
1-1-1 Hon-machi
Shibuya-ku, Tokyo
Various show times
Adults: from ¥3,240
www.nntt.jac.go.jp/english/productions/detail_005655.html
03-5352-9999