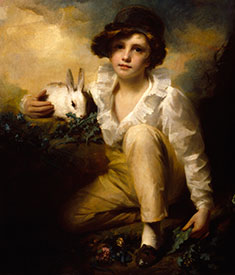 Genius and Ambition: The Royal Academy of Arts, London 1768–1918
Until 24 November
About 90 items showing 150 years of history of The Royal Academy of Arts, London, including oil paintings, sculptures, drawings, prints and books are on display at this special exhibition.
Photo: John Hammond
©Royal Academy of Arts, London
Artwork by Henry Raeburn, Boy and Rabbit
Tokyo Fuji Art Museum
492-1 Yanomachi
Hachioji-shi, Tokyo
10am–5pm (closed Mondays [except 3, 24 November] and 4 November)
Adults: ¥1,300
www.tokyo-np.co.jp/event/royal-academy/index.html
042-691-4511
Looking at Shakespeare
Until 30 November
A celebration of the 450th anniversary of William Shakespeare's birth, Looking at Shakespeare showcases about 80 winning items from the Designer Bookbinders International Bookbinding Competition 2013.
Photo: Sussie Ahlburg
©Designer Bookbinders
Artwork by Hannah Brown (UK)
Nerima Art Museum
1-36-16 Nukui, Nerima-ku, Tokyo
10am–6pm (closed Mondays [except 3, 24 November] and 4, 25 November)
Adults: ¥500
www.city.nerima.tokyo.jp/manabu/bunka/museum/tenrankai/shakespeare2014.html
03-3577-1821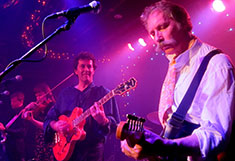 UK Guitar Pop Anthem/Tokyo C86
24–25 October
This special event will feature three music acts. The Monochrome Set, an English new wave band, will perform songs from their album Super Plastic City.
Pat Fish, best known for his work as a member of the UK band The Jazz Butcher, will give his debut solo performance in Japan. British songwriter Peter Astor will also be playing in Japan for the first time.
24 October
Zher the Zoo Yoyogi (live house)
Yoyogi Park Building B1F
1-30-1 Yoyogi
Shibuya-ku, Tokyo
25 October
Club 251 Shimokitazawa
SY Building B1F
5-29-15 Daizawa
Setagaya-ku, Tokyo
7pm (doors open 6pm)
Adults: from ¥6,300
www2.odn.ne.jp/vinyl-japan/live_event.html
03-3365-0910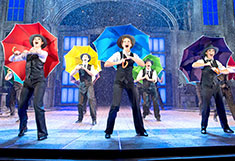 Singin' in the Rain
1–24 November
Acclaimed British dancer Adam Cooper plays the lead role in this famous musical. Set in the 1920s, Singin' in the Rain tells the love story of hero Don Lockwood, who one day has a chance encounter with a fledging actress.
The musical will be performed in English with Japanese subtitles.
Photo: Manuel Harlan of the London cast
Tokyu Theatre Orb
Shibuya Hikarie 11F
2-21-1 Shibuya
Shibuya-ku, Tokyo
Various show times
Adults: from ¥9,000
www.singinintherain.jp/en/
03-3477-5858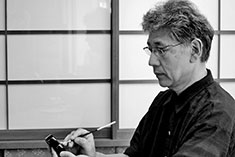 Japan's Living Kogei (Craft) Traditions
4 November
At this special lecture, Professor Nicole Coolidge Rousmaniere, founding director of the Sainsbury Institute for the Study of Japanese Arts and Cultures, will explore Japan's rich and varied kogei (craft) tradition. Also taking part will be urushi (lacquerware) artist Kazumi Murose, vice-chairperson of the Japan Art Crafts Association.
The lecture will be given in English and there will be no Japanese interpretation.
Iwasaki Koyata Memorial Hall, International House of Japan
5-11-16 Roppongi
Minato-ku, Tokyo
7pm
Free (reservations required)
www.i-house.or.jp/eng/programs/activities/japan_ihj/
03-3470-3211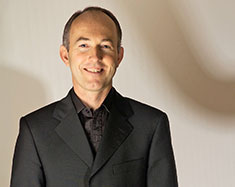 Soka International Harp Festival 2014—Main Concert
15 November
Internationally renowned harpist Ieuan Jones, from mid-Wales, will perform at this special annual concert. He has performed in more than 25 countries, and given appearances with some of the world's leading orchestras. He will also be playing various collaborations with Japanese musicians.
Soka City Bunka Kaikan
1-1-5 Matsue
Soka-shi, Saitama Prefecture
6:30pm (doors open 6pm)
Adults: ¥1,000