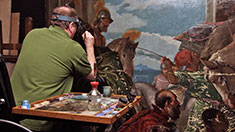 National Gallery
Now Showing
This documentary film directed by Frederick Wiseman is a behind-the-scenes look at one of the world's foremost art institutions, The National Gallery, London.
Photo: © 2014 Gallery Film LLC and Ideale Audience. All Rights Reserved.
Bunkamura Le Cinema
(Among other locations)
2-24-1 Dogenzaka
Shibuya-ku, Tokyo
Various show times
Adults: ¥1,800
www.bunkamura.co.jp/cinema/
03-3477-9111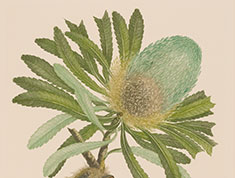 James McNeill Whistler Retrospective
Until 1 March
A resident of London since he was 22 and a prominent 19th century artist, James McNeill Whistler is renowned for his Japonisme works.
This special exhibition consists of about 130 objects including oil paintings, watercolours and prints.
ARTWORK: Crepuscule in Flesh Colour and Green: Valparaiso, 1866
PHOTO: © Tate, London 2014
Yokohama Museum of Art
3-4-1, Minatomirai, Nishi-ku
Yokohama, Kanagawa
10am‑6pm
Adults: ¥1,500
http://yokohama.art.museum/eng/exhibition/index/20141206-254.html
03-5777-8600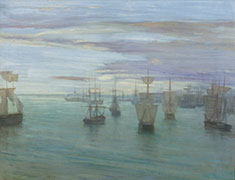 Captain Cook's Voyage and Banks' Florilegium
Until 1 March
Ethnographic artefacts and other findings of British explorer and navigator Captain James Cook, as well as copperplate prints from the collection of botanist Joseph Banks, will be on display at this exhibition.
ARTWORK: Banksia serrata, an engraving from Banks' Florilegium
PHOTO: ©Alecto Historical Editions Ltd / The Trustees of the Natural History Museum, London
The Bunkamura Museum of Art
2-24-1 Dogenzaka
Shibuya-ku, Tokyo
10am–7pm (until 9pm on Fridays and Saturdays)
Adults: ¥1,300
www.bunkamura.co.jp/museum/
03-5777-8600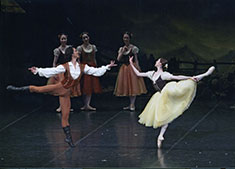 Giselle
28 February–1 March
Exploring the strength of a peasant girl's love, this romantic ballet is directed by British choreographer Sir Peter Wright CBE.
This production led to the establishment of Wright's international reputation as a producer of a major classical repertory, and will be performed by Japanese dancers.
PHOTO: © A.I. Co., Ltd.
Bunkyo Civic Hall
Bunkyo Civic Center 2F, 1-16-21 Kasuga
Bunkyo-ku, Tokyo
2pm
Adults: From ¥4,000
www.sdballet.com/performance/performance.html#info1
03-3401-2293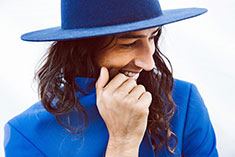 Kindness
26 March
The solo project of British singer-songwriter and musician Adam Bainbridge, this live band has performed at festivals and headline shows around the world. Bainbridge released his debut album, World, You Need a Change of Mind, in 2012.
Shibuya Club Quattro
32-13-4.5F, Udagawacho
Shibuya-ku, Tokyo
7:30pm (doors open 6:30pm)
Adults: ¥6,000
www.creativeman.co.jp/artist/2015/03kindness
03-3499-6669